Skyline Skating | Rooftop Rink & Bar
Rooftop ice rinks.
They're really the last place you want to find yourself on thin ice.
So it's a good job that the ice rink appearing on the John Lewis rooftop is merely the latest in a long line of majestically festive pop ups they've hosted over the years. And that said ice rink doesn't actually contain any ice at all; instead it's made up of an ingenious snowy-looking plastic that you can slide over in specially designed skates.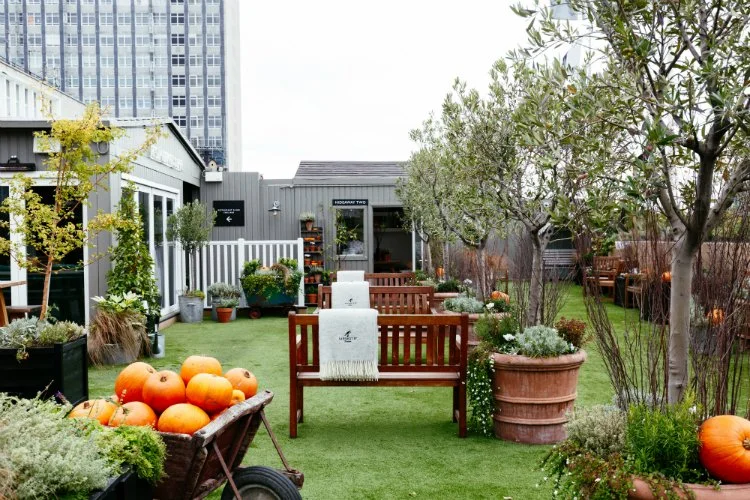 But, if the thought of combining a slippery surface, a five storey building and shoes with what is effectively a 3mm wide sole makes you feel slightly nervous, there's plenty of other reasons to head up there. It's a secluded autumnal oasis, with grassy astroturf underfoot, strings of fairylights reaching overhead, and landmarks like the London Eye twinkling over the rooftops around it. There's benches and miniature gazebos stocked with cosy blankets and cushions, two festive huts for private hire, and, in case the weather starts getting a little too festive, an indoor bar and restaurant kitted out like an après-ski lodge, with faux fur throws and mid-century leather armchairs.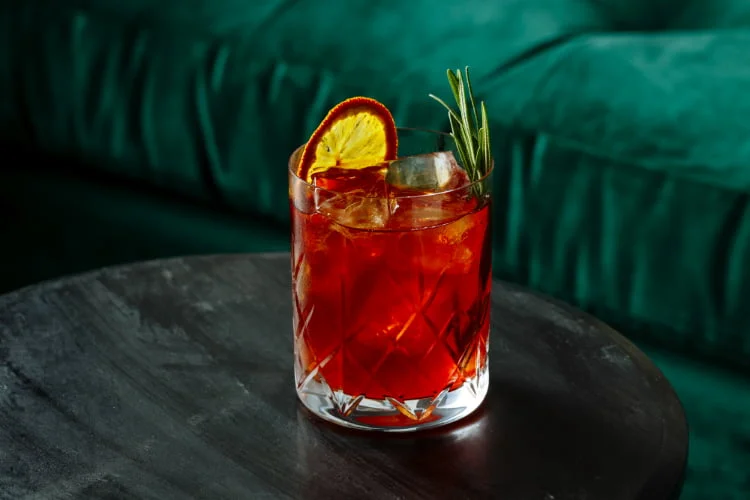 The bar here is stocked top to bottom with Sipsmith gin – so while you can score wine, beers and non-alcoholic concoctions (like the Chamomile Fizz), they're also knocking up hot gin cocktails like mulled sloe gin; gin and ginger and toasty G&Ts to help keep the cold out. And because it's the season of giving, they're even holding masterclasses on Wednesday and Thursday evenings to teach you how to make them at home.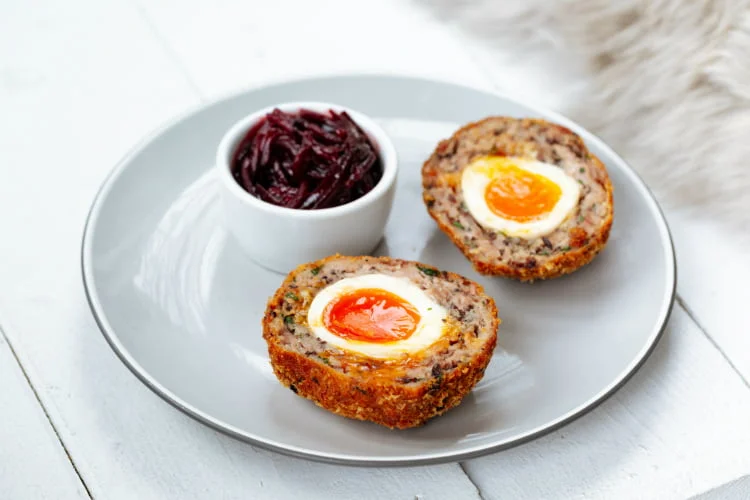 To counter all that booze, street foodies MYPIE are stepping out their truck for the first time and reaching a new peak (quite literally) with their first proper kitchen. Here, they're plating up gravy-smothered pies filled with venison, juniper and chestnut mushroom; sausage rolls; Scotch eggs and festive cakes that you won't be able to get anywhere else in London…
After all, they're never knowingly sold under this roof.
NOTE: Skyline Skating is open until 6th January (closed on 15th and 21st November). Hours are Sun-Wed 12-9pm and Thur-Sat 12-11pm, with skating sessions on weekdays from 5pm and weekends from noon. You can find out more, and book a skating session (£8) or gin masterclass (£25) in advance, right HERE.
Skyline Skating | John Lewis Rooftop, 300 Oxford Street, W1C 1DX
Images: James Byrne
---
Like wintry rooftops? Now you can go curling at Roof East…