Itinerary Location: Islington |  Duration: 5 Hours
---
You're an adult, sure. But are you a grown-up? Generally speaking, of course not. Who's got the time? But once in a while, with the appropriate planning, you can be. Here's how.
–
➊  AN EARLY EVENING STROLL IN CULPEPER COMMUNITY GARDEN | 5pm
That's right, a stroll in a garden. What's that? Too good for it, are you? Think again. It's beautiful, it's free, it's verdant, it's friendly – it's sort of all the things London basically isn't, most of the time. There are weeping willows, and a beautiful pond. And then there are the small plots – 46 of them – each tended by a different community member (at least a couple of whom you're likely to bump into, and end up having a lovely little chat with). It's all, frankly, a little bit utopian, and the perfect start to your beautiful summer evening.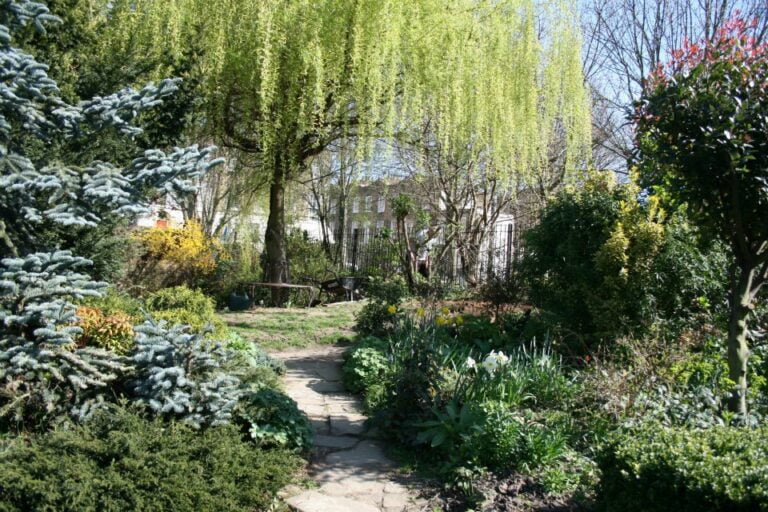 Lungfuls of fresh air doing their good work to your system, take a wiggly route back towards Upper Street (left onto Batchelor Street, right then left again onto Bromfield Street and following it onto Berners Road). Take the right fork up past the green, tip your cap to the statue of Bob the Street Cat, and swing a right towards…
–
➋ COCKTAILS AT 69 COLEBROOKE ROW | 6:15pm
You might not know of Tony Conigliaro, but you're aware of his work. Simply put, if you've sipped on a well-made mixed drink anywhere in London in approximately the last 20 years, you'll have experienced the influence of the bushy-browed Wonka of cocktail-making. A highly sought-after drinks consultant whose name can be found attached to the launch of more or less every serious bar worth its salt-rimmed-margarita glass, this, known universally as 'the bar with no name', is where Conigliaro and his team practice what he preaches.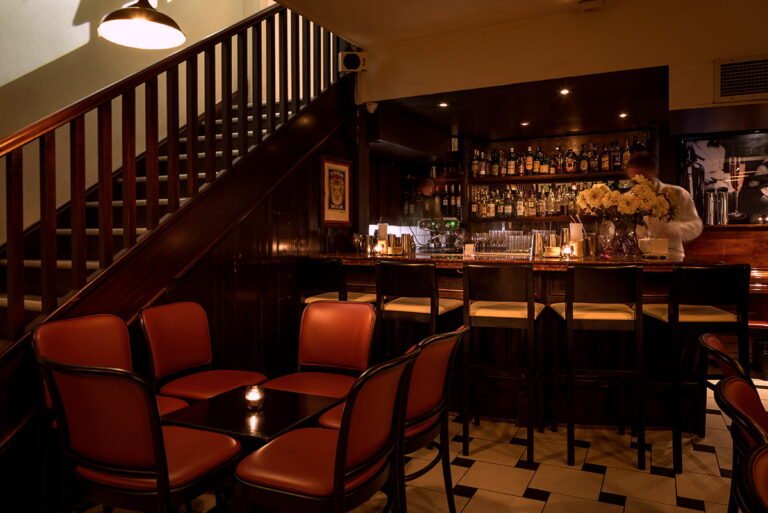 The drinks are obviously incredible, but the vibe's great too; there's an in-house pianist twice a week, and live bands on Thursdays. And look – you're having an evening so civilised that you're even above sniggering about the fact that the bar is at number 69*.
–
➌ DINNER AT FREDERICK'S | 8pm
Frederick's just gets it…right. Almost annoyingly so. It's family run. It's airy and modern, but traditional and relaxed. Basically, it's a neighbourhood restaurant in a Richard Curtis film, run by the protagonist's best friend's parents, who drop in and offer bawdy-but-ultimately-wise life advice, along with free carafes of rioja.
Head back the way you came, slipping off down Camden Passage before you reach the bottom of the green.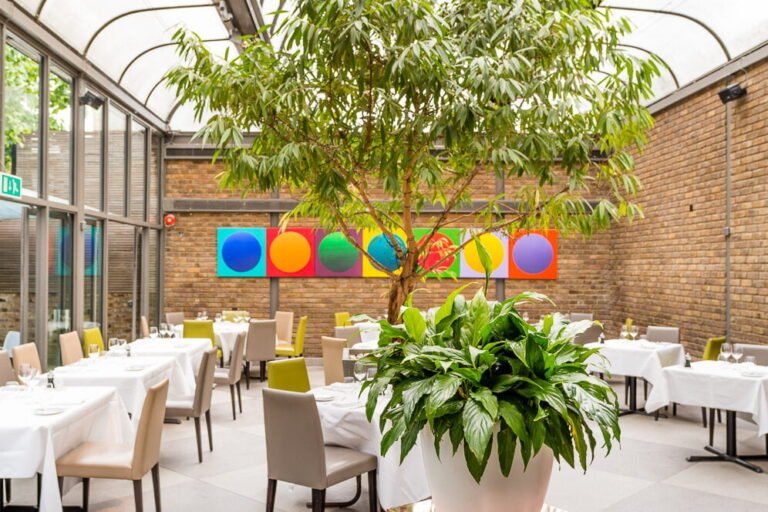 You'll walk in and wonder why you've never been before, and then you'll sit down and you'll want to stay, possibly forever. They've got beetroot carpaccio and crispy duck leg confit and chateaubriand and skate wing meunière and really good wine, because of course they do.
So take the weight off your feet, order quite literally anything you see on the menu, and relax. And get ready for some sort of gentle comedic set-piece involving a pan-fried sea bass and four people you went to uni with, two of whom are your exes. But don't worry, you'll be able to laugh about it – because you're a grown up now. At least for the night.
*heh. Nice.
---
The Itinerary:
➊ Culpeper Community Garden | 1 Cloudesley Road, Islington, N1 0EJ | Open weekdays 10am-6pm
➋ The Bar With No Name | 69 Colebrooke Row, N1 8AA | Book a table
➌ Frederick's | Camden Passage, Islington, N1 8EG | Book a table
---
Looking for more inspiration? Check out the Best Things To Do in Islington.