NOTE: Steve McQueen at the Tate Modern has been extended until 6th September.
Emerging from the pitch-black corridor leading into the new Steve McQueen exhibition at the Tate Modern, the first thing you see is the Statue of Liberty.
It's closeup, shown on a looped projector. It's dirty. Speckled with bird shit. It's all too real. And it has exactly the desired impression: you're an immigrant arriving into his world.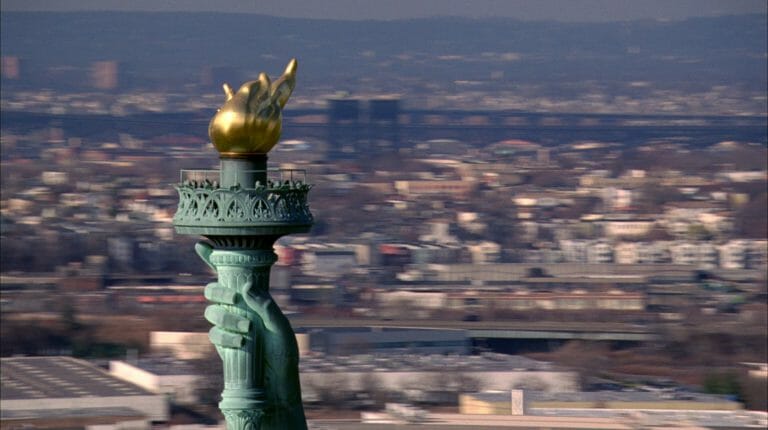 And what a world it is. McQueen is so overwhelmingly talented he seems to have maxed out his award quota, with a Turner Prize, a CBE, a knighthood, a couple of Oscars, some BAFTAs, Golden Globes, and a trophy cabinet littered with others too multitudinous to name. So it's somewhat baffling to learn that this is his first major show in the UK for 20 years. But at least it's here.
Being a filmmaker first and foremost, most of the works on show here are movies. And all told, you could spend a little over 90 minutes just sitting down in the cinematically darkened auditoriums and watching the short films on show. But there's a lot more no offer too, and you could easily spend hours wandering from exhibit to exhibit.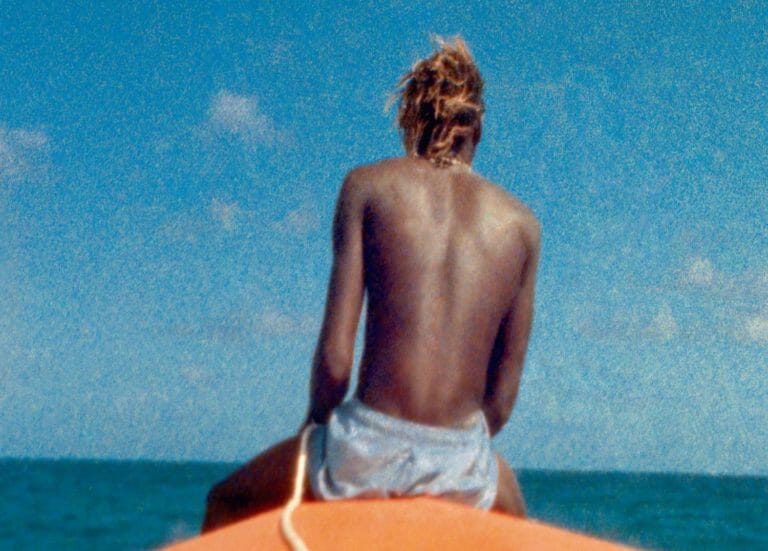 In Western Deep, you'll be taken down the shaft of the world's deepest gold mine, in a sticky, humid, oppressively claustrophobic high-grain journey with the workers themselves. In Weight, you'll stare at the scar-lined head of McQueen's own cousin as he describes the day he accidentally shot and killed his own brother in unflinching, horrifying honesty. In Girls, Tricky you'll see musician Adrian Thomas (aka Tricky) recording his song Girls, right there in the sound booth, as he thrashes and shudders, channeling the energy of the lyrics right through himself and into the mic.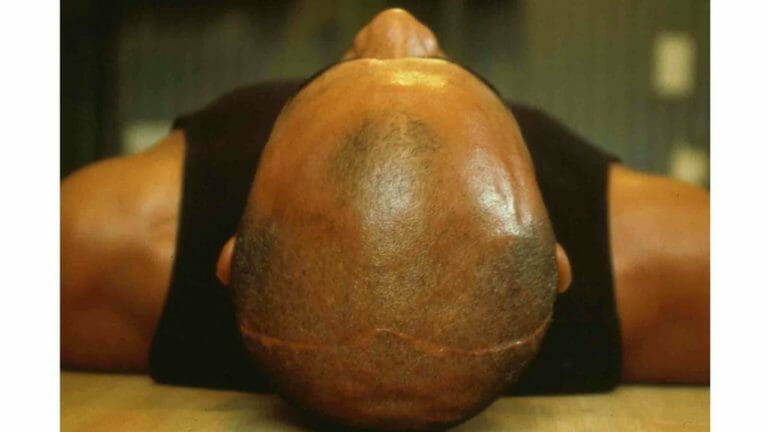 There are 14 exhibits in all, covering movies, sculptures, slides, and photographs. Some are easily accessible & instantly gratifying. Some are more difficult to pin down, and ask something of you too – particularly your patience. But together, they carve out an extraordinary emotional landscape which you're unlikely to forget in a hurry.
To cap everything off the gallery comes to a literal dead end, where there's a lone projector. It's showing declassified FBI documents pertaining to the surveillance of the African American singer & civil rights activist Paul Robeson. Thousands upon thousands of documents scroll past on a loop that's roughly 42 hours long.
It's called End Credits.
NOTE: Steve McQueen at the Tate Modern is running until 6th September, but tickets have sadly now sold out. Keep an eye on any new releases HERE.
Tate Modern | Blavatnik Building, Bankside, SE1 9TG
---
While you're there… why not check out the Andy Warhol exhibition?