It has been scientifically proven that all the best stories involve gin.
And The Distillery on Portobello Road has four storeys – which all involve a lot of gin.
Moving but a mere stone's throw from their first home inside The Portobello Star, the Portobello Road Gin producers have taken over this grand corner building on Portobello, packing in two bars, a workshop, a micro hotel, and a 400-litre basement distillery tank. All spread over four floors like so…
THE BASEMENT | THE GINSTITUTE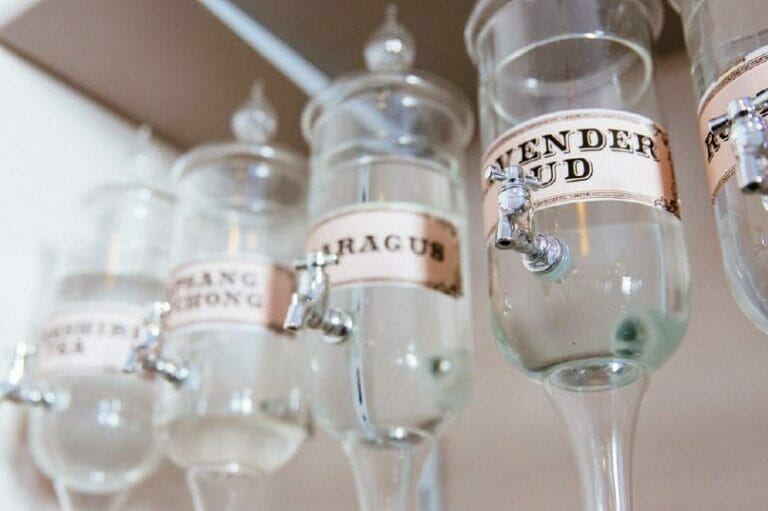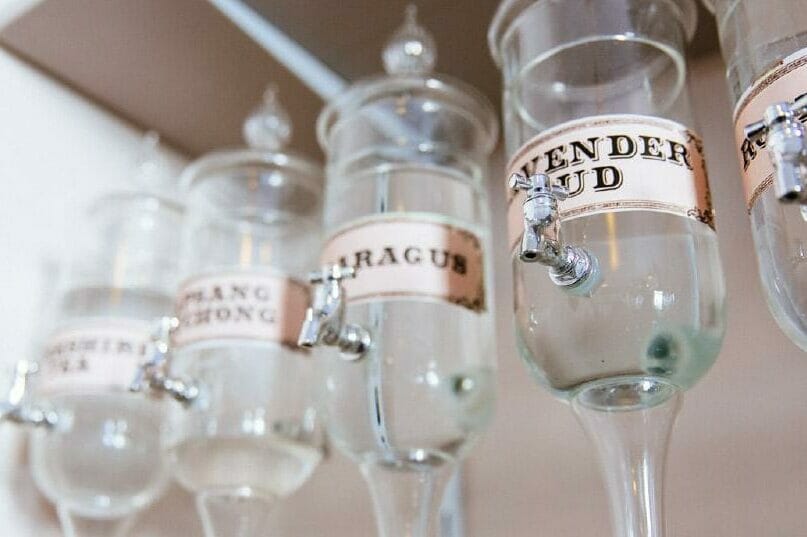 The heart of the operation – below ground you'll find their distillery and the new home of The Ginstitute, where you can learn to blend your own gin to your own personal tastes. It's essentially a fancy and more corrupting version of pick'n'mix.
GROUND FLOOR | THE RESTING ROOM BAR
You'll enter The Distillery to find the Resting Room, a spacious bar that serves international and unusual spirits directly from barrels suspended above the bar – including unique blends of gin created by the in-house Master Distiller, Jake Burger, and other spirits like the avocado & olive oil vodka – which is probably as healthy as a 70-proof spirit can get. They're also serving up craft beers, wine and a menu of BBQ and pub classics given the high-end small plates treatment.
1ST FLOOR | THE MALT FLOOR BAR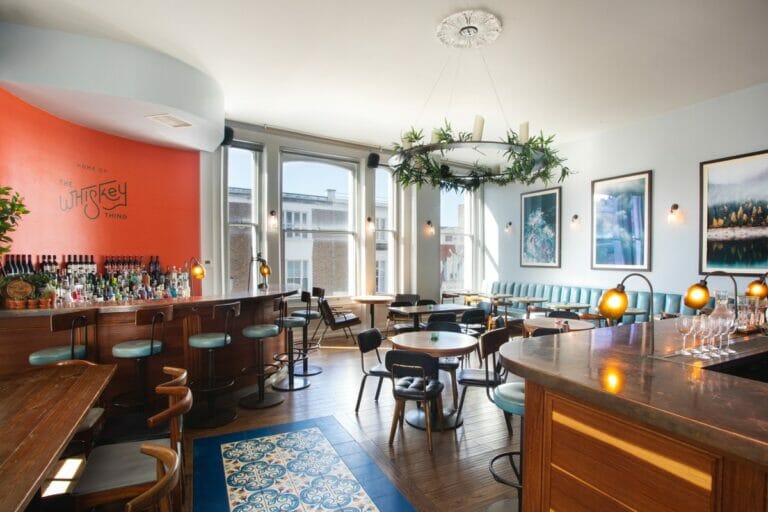 Go up a level and you'll find the Malt Floor, a neighbourhood bar specialising in spirits. Browse the shelves and sample their wares neat, or have an internationally renowned dram of something whipped into one of the house cocktails, from classics like the Dry Martini to signature concoctions like The Queen Mother, a heady mix of gin, rum, Dubonnet and Aperol.
2ND FLOOR | THE MUSEUM
Yep, just your standard gin museum filled with artefacts from the spirit's 300 year history, like the first cocktail book ever published in English. And like all good museums, yes, there's a gift shop.
3RD FLOOR | THE HOTEL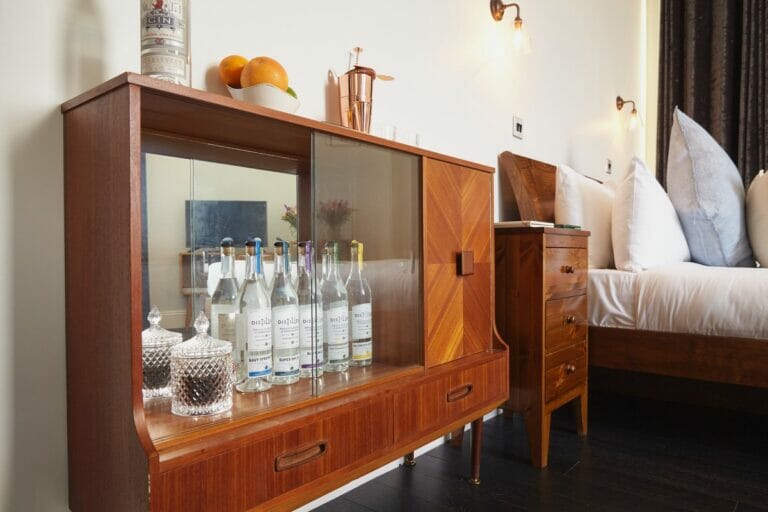 And if you make it up this far, you'll find the private dining room, and three boutique hotel rooms overlooking Portobello Road.
Just imagine the minibar…
NOTE: The Resting Room is open daily (Mon-Sat 10am-1am, Sun 11am-11pm), and the Malt Floor is open Wed-Sat evenings (5.30pm-1am). You can find out more, and book a table, room or experience, on their website HERE.
The Distillery | 186 Portobello Road, W11 1LA
---
Looking for a little ballast for all that booze? Swing by one of these excellent Notting Hill restaurants