The Fan Museum.
We're big… followers.
Undoubtedly one of the more unusual museums in London, this little collection charts the history, construction and changing fashions of handheld fans throughout the ages. What started out as the personal collection of founder Hélène Alexander has gone on to become the only museum of its kind in the whole country, and there are now more than 5,000 air-wafters in the whole collection.
You'll find the Fan Museum on the corner of the vast Greenwich park, occupying two neighbouring houses that were built 300 years ago (and that's young compared to their oldest object on display: a fan from the 11th century). For such a niche collection, there's a surprising amount to see – you'll find fans with ear trumpets attached; rectangular fans from the Middle Ages; and elaborate folding fans with autographs, watches and in-built repair kits.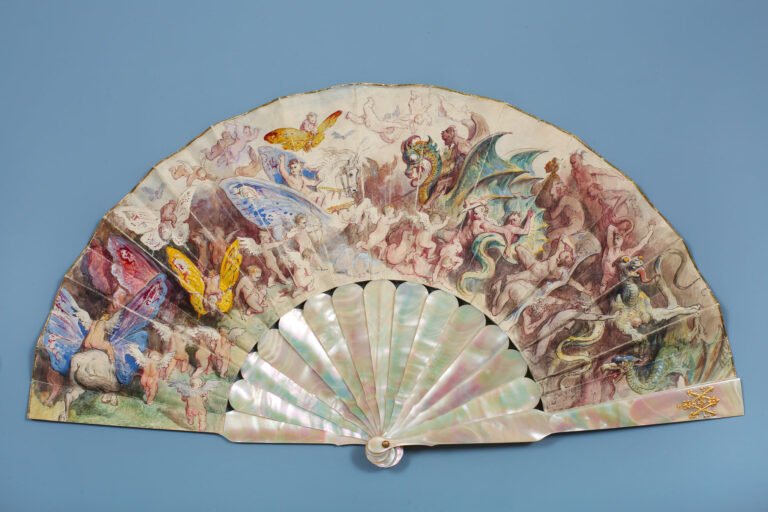 The downstairs galleries give you a thorough introduction to the subject, covering the basics of their history and manufacture. Due to conservation requirements, only some of the fans in the vast collection are on display at any one time. So upstairs, they stage rotating exhibitions looking at a particular style, era or country in more depth, bringing out some of the treasures from the archive. Depending on the theme, you might end up seeing fans painted by famous artists like Dalí and Gauguin, or a motorised 'pocket ventilator' from the 1920s.
Besides the galleries, there's also a Japanese-inspired garden to explore, a beautiful old-school orangery café where you can head for afternoon tea, and a cracking gift shop.
You'll never guess what they sell.
NOTE: The Fan Museum is open Tues-Sat 11am-5pm and Sun 12-5pm. Tickets cost £5 – you can find out more HERE.
The Fan Museum | 12 Crooms Hill, Greenwich, London, SE10 8ER
---
Day trip? Take a peek at our guide to the best restaurants in Greenwich