The Glenrothes Honesty Trail
Opening a bar where you can pay whatever you want for a dram…
It's a little whisky.
But that's exactly what single-malt wizards The Glenrothes did when they opened the Glenrothes Honesty Bar – a one-night-only, candlelit pop up bar inside the romantic, subterranean TT Liquor. There were cosy booths set inside the building's vaults, whisky tasting masterclasses, and bar snacks courtesy of the great Mac & Wild. And, of course, you could try however much of their barley-hooch as you wanted, for whatever price you wanted.
It was pretty much the most epic evening ever had by anyone, anywhere, and if you weren't there, we can only apologise.
And invite you to the next one.
Because they've decided to reprise the pop up with not one, but eight more honesty bars. For a month.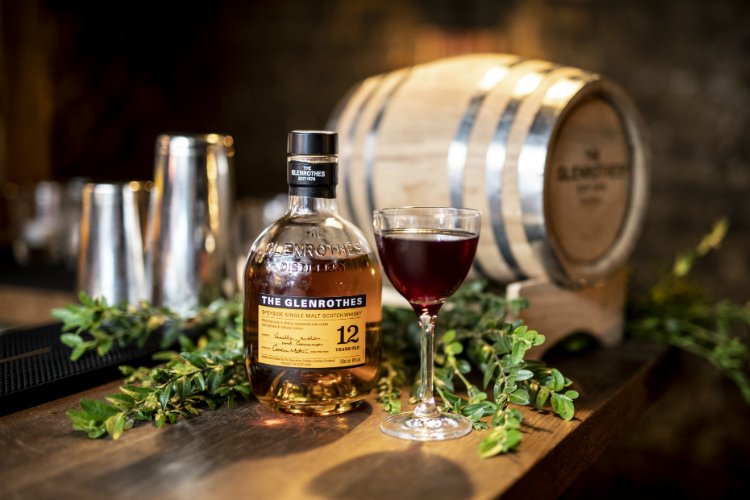 They're scattered up and down the country, from Edinburgh to Bath… but the good news is that London has got a slight advantage by claiming three of them.
The first is Shoreditch's preeminent whisky drinking den, Bull In A China Shop, which, unlike its proverbial namesake, won't be charging anything. Sporting soft, low-lighting, prohibition-style tin ceilings and whitewashed brick walls, it's every inch your quintessential drinking den. The second, heading west, is the Merchant House of Fleet Street, a suave spot combining floor-to-ceiling apothecary-style shelving stacked with whisky, with velvety banquettes and pink walls. Third on the list is VOC in King's Cross, London's first 17th Century punch house, hidden in a railway arch, and serving up both cocktails and small plates inspired by the Asian spice routes.
Head into either (or all three) over the next month, and you'll be able to relive the heady night of that honesty bar pop up. They're all serving up drams (neat, or on the rocks) of the 10YO and 12YO whiskies from The Glenrothes' Soleo Collection (aged in sherry-seasoned casks for a sweeter finish). Plus, Merchant House will happily pour them into any of their whisky cocktails, while Bull in a China Shop has created three bespoke numbers especially for the Trail.
And when you've had your fill? Simply pop some change into the miniature whisky cask on your way out – with no judgement or pressure.
So they won't have you over the barrel.
NOTE: The Glenrothes Honesty Trail is running at Merchant House of Fleet Street on Saturdays (3-11pm) until 20th October, Bull in a China Shop every evening from now until 25th October, and VOC Monday to Saturday from the 9th October to the 5th November. There's no entry fee or pre-registration – you can just turn up.
Merchant House of Fleet Street | 8 Bride Court, EC4Y 8DU 
Bull in a China Shop | 196 Shoreditch High Street, E1 6LG 
VOC | 2 Pentonville Rd, London, N1 9AW
And just in case you're planning a trip:
The Tippling House | 4 Belmont Street, Aberdeen,  AB10 1JE 
Nightcap | 3 York Place, Edinburgh.  EH1 3EB 
Blind Tyger | 5½, Cross Belgrave Street, Leeds
Dead Canary | Barrack Lane, Cardiff, CF10 2FR 
Hideout | 1 Lilliput Court, Bath, BA1 1ND 
---
Like the occasional dram? Check out our pick of London's best whisky bars