Welcome to The 'Brilliantly Heartwarming Immersive Retelling of A Classic Festive Tale in a Magical Lantern-Lit Space Filled With Excellent Food & Drink That Reminds You Of The True Meaning of Christmas' Feast.
Or The Great Christmas Feast, for short.
It's a spell-binding show based on A Christmas Carol that invites you into Dickens' own home for a Dickensian feast gilded with flowing wine and Victorian cocktails, while the author himself – accompanied by a band of talented musicians – recreates the tale before your very eyes in a feat of first-class storytelling.
It's rapidly becoming a fixture of the London festive calendar, having played to packed-out audiences for the past five years (and gathering heaps of critical acclaim in the process). And tickets are now on sale for Christmas yet to come…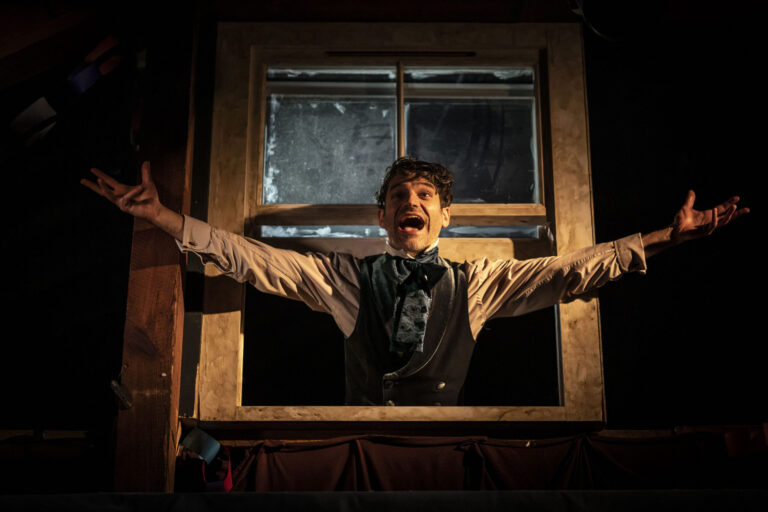 On a suitably frosty evening, you'll slip away from a dark West London street… and find yourself in the lamplit fog of Dickensian London, navigating the alleyways before finally emerging into a vast space lit almost exclusively by lanterns and candlelight, transformed by some beautiful all-new set design from the creatively gifted Darling & Edge.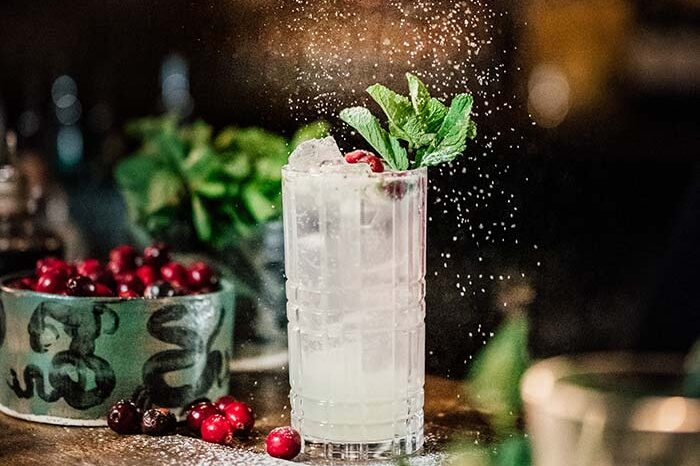 You'll take your seat – perhaps by Dickens' writing desk, perhaps in a private booth with your own butler, perhaps by the bathtub – and order a Smoking Bishop to your table (that's a Victorian cocktail of pinot noir, port, cherry & orange liqueurs and, er, smoke, that's mentioned in the book). And just as you've settled in, the highly charismatic Dickens will come bounding into the room, eager to share the first draft of his latest novella, Oliver Twist II: Yes, You Can Have Some More (working title).
As Dickens begins to weave his tale, the room comes to life with bewitching live music and spine-tingling special effects. Performer Alex Phelps effortlessly embodies each character, switching from cranky old Scrooge to a bawdy Ghost of Christmas Present at the drop of a hat, and peppering the original text with modern asides and liberal amounts of swearing. In fact, the only time he stops for breath is to allow you to enjoy another course of the feast.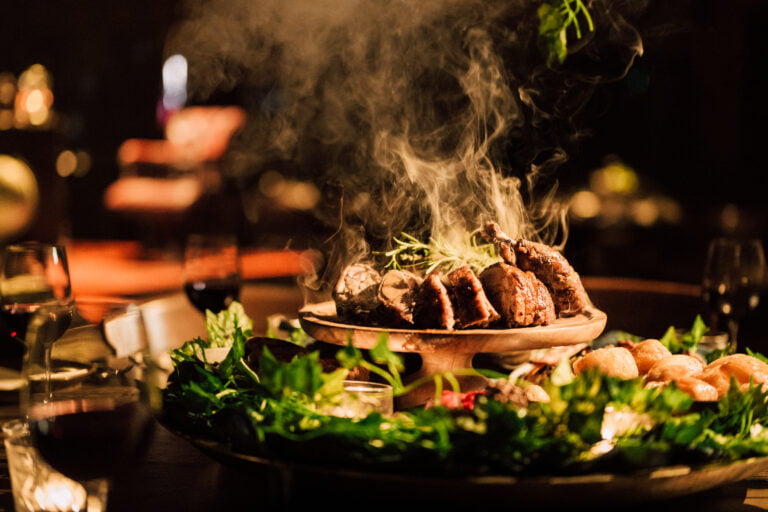 Yes, amidst all the excitement you might forget that a three-course Victorian feast is coming your way, courtesy of Dickens' housekeeper Ursula (also known as The Lost Estate's Executive Chef Ashley Clarke, who's cooked for Gordon Ramsay Group, Smokestak, and Temper Soho). This year features a brand new menu of reimagined Victorian classics, from Covent Garden pease pudding to Michaelmas duck (braised in juniper and 'Michaelmas spices') and the crowning glory, Epiphany Tart – whose combination of treacle and sweet ginger filling, Chantilly cream and mulled winter berry coulis is precisely as revelatory as it sounds.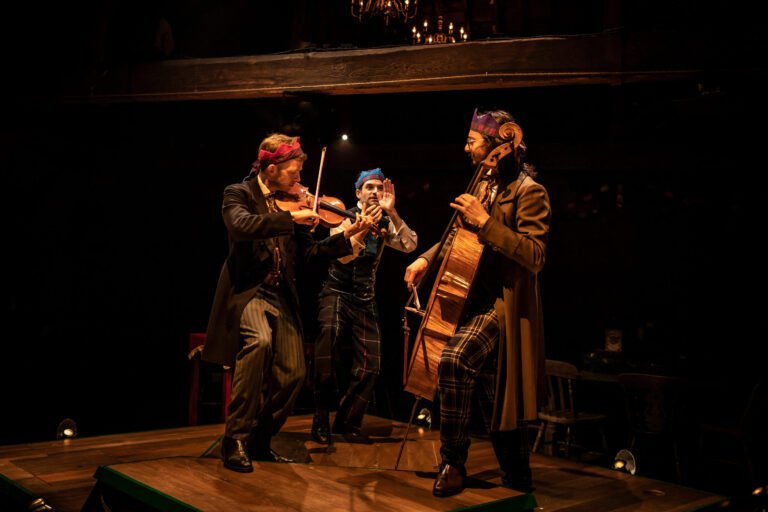 The whole experience unfolds seamlessly, casting a little bit of magic for a few hours, and leaving you feeling genuinely connected to a roomful of strangers. You'll laugh, you may shed a tear, you will learn a rambunctious Victorian dance (and enjoy it).
The Ghost of Christmas Future says you're going to love it.
NOTE: The Great Christmas Feast runs from 14th November 2023 – 14th January 2024. Tickets start at £149.50 for dinner & the show – you can find out more, and book tickets, here.
The Lost Estate | 9 Beaumont Ave, W14 9LP
---
Like pop-ups? Here are a few fun things to do in London this month…