For a few, bright shining hours in late 1930, Belle Livingstone's 58th Street Country Club was probably the best place to be in the whole of Prohibition America.
Belle was a former showgirl, a socialite, and a frankly astonishing woman who created a slew of legendary speakeasies all over Jazz Age Manhattan. Her last (and greatest), The 58th Street Country Club, opened to a host of royals, gangsters, tycoons, hustlers, starlets, and playboys, who all mingled and cavorted while fuelled by bourbon and hot jazz in a party that would become legend – only to be raided by federal agents at midnight, and shut down forever.
Well, until now. 
For the untamed hedonism of that opening night is now being recreated by the highly talented crew at The Lost Estate – they were the ones behind the excellent Great Christmas Feast – and this new flagship production's looking so hot tickets have been selling out throughout the first half of the year – so to keep up with the crazy demand, they're extending the show for a final time right through to 24th September (after which The Great Christmas Feast makes its merry return).
And when we say that this event – AKA The Greatest Night Of The Jazz Age – is going to a reincarnation of this legendary evening, we mean exactly that – they've hired designers Darling & Edge to reimagine the 58th Street Country Club, but with a bold new vision. Then, they've cast acclaimed actor Suanne Braun (Stargate, The Princess Swich) to stars as Ms Belle Livingstone herself, who'll be marshalling the merriment just as she did almost a century ago.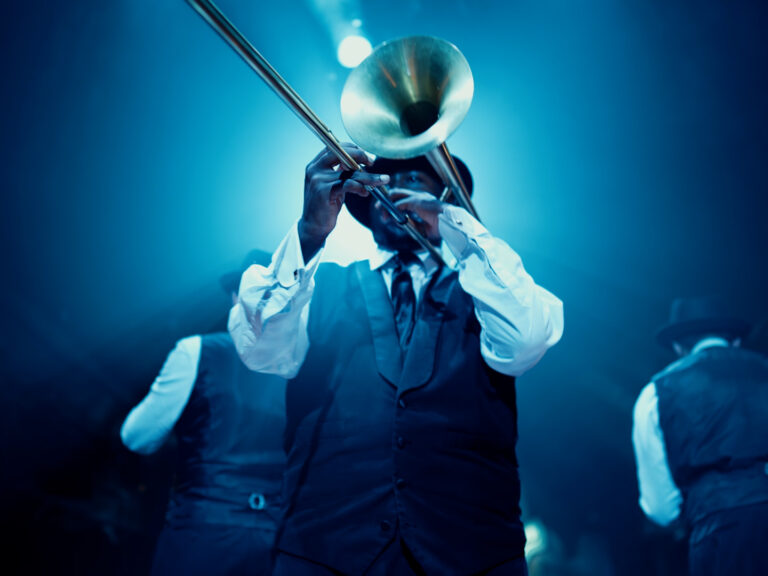 Of course, an evening of hot jazz and prohibition cocktails wouldn't be complete without hot jazz and, well, prohibition cocktails. So the former of these is going to be supplied by singer Ayesha Pike (Ronnie Scott's, The Vortex, 606 Club), a live six-piece band led by Rory Simmons (he's played with Jamie Cullum, and Blur, among others); and an ensemble of award-winning dancers. Annnnd it almost feels like it's gilding the lily to say that the whole thing will be directed by vaunted dancer & choreographer Eleesha Drennan, whose last production was at Sadler's Wells, and who knows how to put on a hell of a show.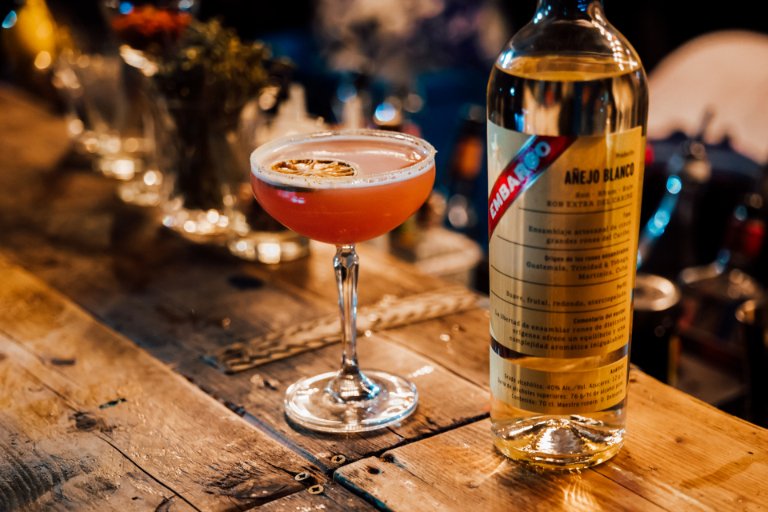 Then there are the cocktails. Staying true to Belle Livingstone's hush-hush wet bar, you'll be able to find twists on various prohibition classics, including the The Missing Americano, and the Daiquiri '58'. And to help soak it all up, there'll be a menu of fantastical New York creations from chef Ashley Clarke (he's cooked for Gordon Ramsay Group, Smokestak, and Temper Soho), running the gamut from Park Avenue Salmon, to Lennox Avenue Surf-N-Turf (smokehouse BBQ chicken & featherblade beef with truffle shrimp mac and Astoria Waldorf Salad) to a finish of Ms Belle's very own Grand Central Apple Pie, topped by a bonnet of bourbon caramel and a parade of ices.
And this time, it won't get raided by the Feds.
Promise.
NOTE: The Greatest Night Of The Jazz Age will run until 24th September 2023. You can find out more, and get tickets right HERE. 
The Lost Estate | 9 Beaumont Ave, W14 9LP
---
Like pop-ups? Here are a few fun things to do in London this month…