How do you define art?
The ICA's answer is… don't bother.
Neither a museum nor an art gallery, The Institute of Contemporary Arts (ICA) is quite difficult to define (which is – oooooooh – what defines it). A venue where society, politics and creativity collide, it's a mildly off-centre choice when trying to decide how to get your culture fix.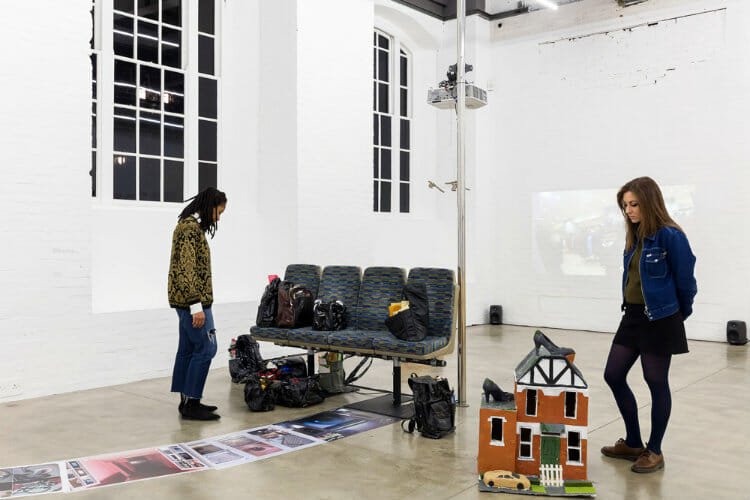 Positioned on The Mall – Buckingham Palace's humble driveway – The ICA has views of some of London's most iconic places: Big Ben, The London Eye, St. James's Park and The Mall (obviously) can all be seen from the Regency era building.
The ICA's been a hub of contemporary art since 1968. Complete with gallery spaces, a studio, a theatre and two cinema screens, there's a variety of stuff on offer that's split into four categories: films, talks and learning, live, and exhibitions. The work crosses a variety of media including immersive art installations, performance art, multimedia exhibitions, films, gigs and fashion shows – it reeeeally is the kind of place that switches it up.
You've got until 23rd December to catch Gray Wielebinski: The Red Sun is High, the Blue Low, which embraces the new apocalyptic precariousness we all live in with absurdist games and abstract installations.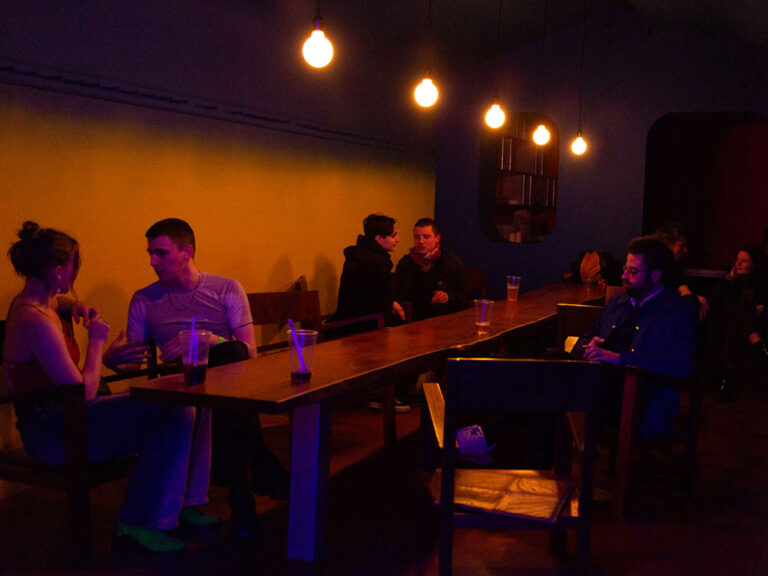 If you get a bit tired / bored / weirded-out / seasick / over excited / sad (all are possible here), The ICA also boasts a bar, open nightly until 10pm and full of drinks and snacks you're allowed to take round the galleries with you.
Go hungry for culture…
…leave full of pie.
NOTE: The ICA galleries are open Tuesday-Thurs 4-9pm and Fri-Sat 12-9pm, with the cinemas & bar open until 10pm). It's free to visit the exhibitions on Tuesdays – you can find out more, and book tickets, HERE.
Institute of Contemporary Arts | The Mall, St. James's, SW1Y 5AH
---
Big art fan? See what's on at these other London art galleries…