This is a rock concert… only, instead of, ugh, lame guitars they have VIOLINS, and instead of passé electric lights they have CANDLES.
It doesn't get much more metal than that.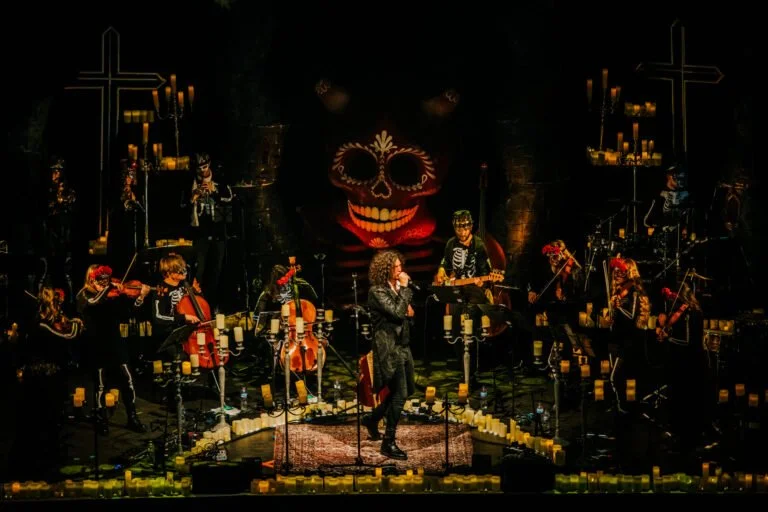 The people behind this genre-bending, energetic, eerily spooky affair are called the Rock Orchestra. They're a chamber orchestra who specialise in all-new arrangements of classic rock & metal tracks, all the while bathed in the flickering light of a sea of candles, and dressed in vivid Day of the Dead-style costumes, with their faces painted in spookily theatrical makeup. In terms of pure atmosphere, they've nailed it so hard they almost broke the hammer.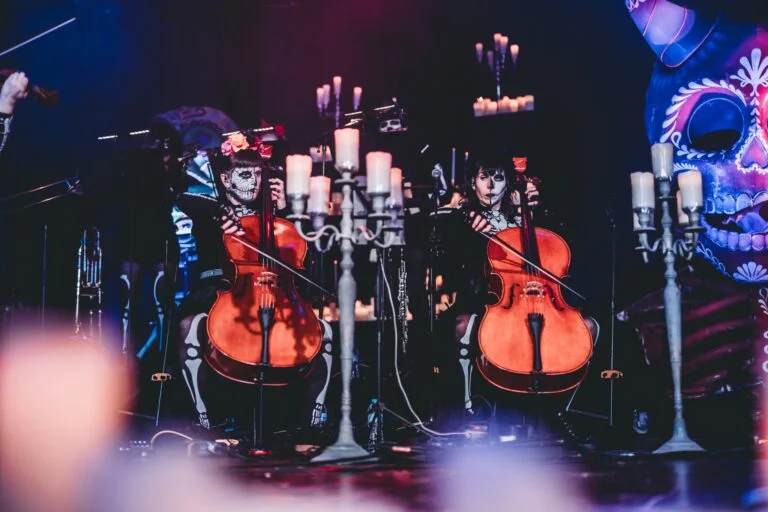 They're headed to the O2 Academy in Brixton for a one-night-only show on October 14th, where you can expect them to play a ninety minute set taking you on an orchestral journey through the biggest rock hits of the past few decades. And yes, that means Metallica, Iron Maiden, Rage Against The Machine, Zeppelin, Queens of The Stone Age, Guns N Roses, and all of their ilk. Hell, they've even thrown a little Blink 182 in for good measure.
If you want to get a sense of what they do, check out their cover of Chop Suey by System of a Down.
If that doesn't light a fire in you, then nothing will.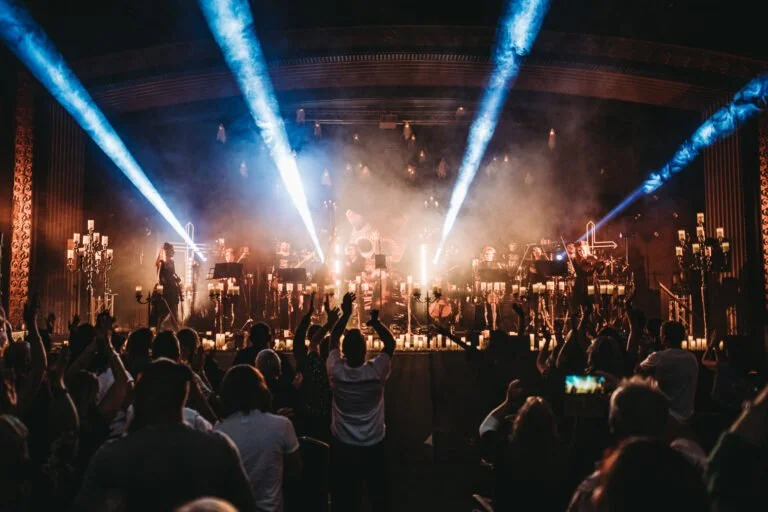 NOTE: The Rock Orchestra by Candlelight is set to play at the O2 Brixton Academy on October 14th 2022. You can get your tickets, and find out more right here.
---
Want to do some kicking, screaming and singing of your own? You'll want to have a look at our guide to the best karaoke bars in London…