The Swingers Open 2018 | Crazy Golfing Tournament
It takes a lot of balls to play in a golf tournament.
Especially when that tournament's taking place inside London's two preeminent crazy golfing institutions; is powered by Tanquerary No. TEN gin; and could very well end with a free holiday to New York for you and your team.
We'll start at the beginning.
See, after the nail-biting inaugural tournament that took place last year, Swingers is ramping up the rivalry once more by reviving the Swingers Open for a second year.They're hosting heats every Monday night throughout the summer for teams of four at both their City and West End spots, in a determined bid to find the most talented, charismatic and good looking luckiest crazy golf foursome in London.
And all you need to do to be in with a chance of winning is to enter your team of four into one of the Monday night heats.
And since this is a crazy golf tournament, it demands a crazy prize. Which is exactly why the winning team will find themselves catapulted off to New York for a two-night stay in the stunning Hoxton Hotel, set to open in Brooklyn this September. Perched in the trendy Williamsburg neighbourhood, it's making its home in a former factory space and will boast three restaurants, a clutch of boutique hotel rooms, and a rooftop bar.
Not too shabby.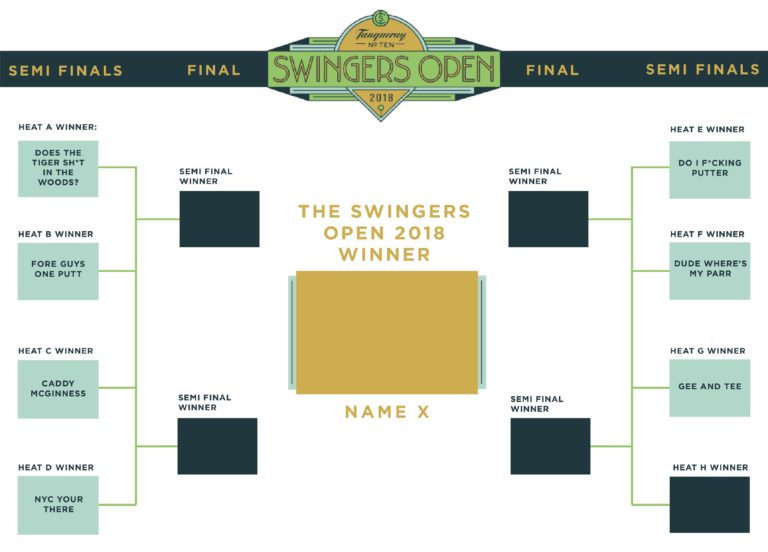 Alongside that, you'll also get to wear the Swingers champion jacket from Shoreditch tailor Gresham Blake; and become the proud owner of a luxe Tanqueray No. TEN prize hamper, filled with what can only be described as an awful lot of gin (in fact, the winners of each weekly heat will get one of these, too). And to consolidate the bragging rights you will forever hold over your friends, family and colleagues, you'll be immortalised on Swingers' illustrious Wall of Fame.
Which will prepare you for the sudden heights of fame you'll achieve upon also being immortalised in the Nudge's newsletter and on our website (as we're going to be reporting on the teams and heats throughout the summer).
All you need to do is to rally your team of four together, sign up to a heat, putt your way round one of the courses (which may variously involve loop-the-loops, jumps, sand-pits and giant helter-skelters) in as few shots as possible, and beat all of the other teams competing in your heat. Naturally, there'll be caddies dotted along the course to both oversee the score-keeping and to attend to your cocktail needs once you've polished off your complimentary Tanqueray No. TEN welcome drink…
Because every good golf game starts off with a G & Tee.
NOTE: The Swingers Open 2018 runs between 16th July and 24th September, with teams battling it out in the heats every Monday evening. You can register your team and sign up for a fixture on their website right HERE. Entry costs £20pp, and includes your game and a welcome Tanqueray No. TEN gin and tonic. The winning teams from each heat will then go through to the finals.
ALSO NOTE: Team kit is positively encouraged, but not mandatory.
---
Like finding unusual things to do in London? Check out your monthly Agenda