The Tide has finally come in.
That is, London has at last gotten its "first-ever elevated riverside linear park". You read that right, its first EVER.
In case you're wondering, a linear park is exactly what it sounds like – a long, narrow stretch of greenery. New York's own linear park, the vaunted High Line – which the Tide likes to favourably compare itself to – is set along a former elevated train track. Right now the Tide is 1km long, but once things are done and dusted it'll be five times that length, running along the entire circumference of the Greenwich Peninsula (and making it twice as long as The High Line).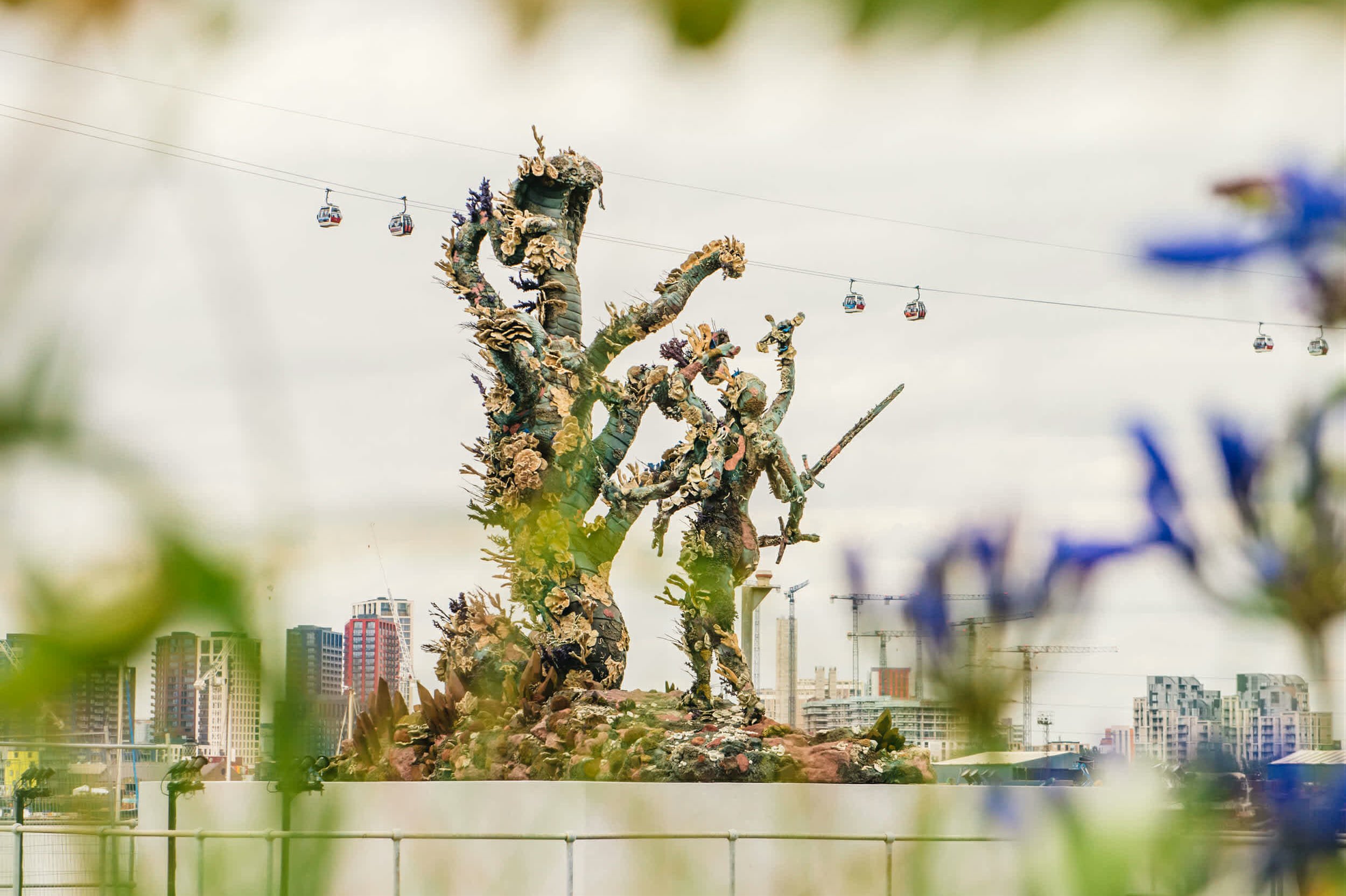 The 'elevated' part of this equation comes into play thanks to the raised walkways that tower 9m above the ground on angular struts. And despite their straight-edged composition, there's not a single right angle in sight, almost as if it were designed by some kind of cubist-painter-turned-architect. Everything's connected by timber bridges and it's all a uniform grey that's been liberally srinkled with dashes of vibrant colour from the various public artworks on show.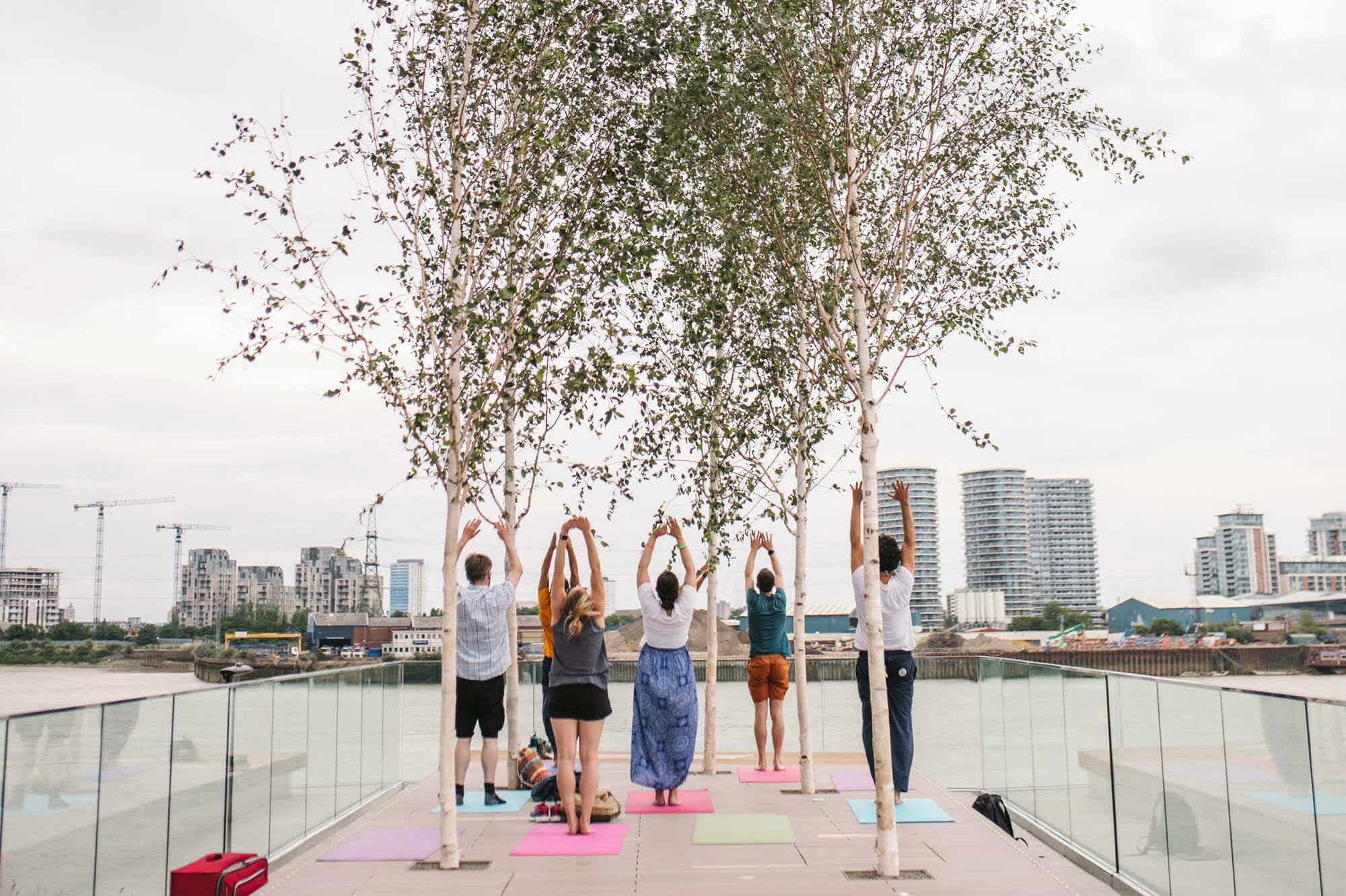 About those artworks – there are a pair of Damian Hurst sculptures, a giant 8m high site-specific piece by pop artist Allen Jones, and a huge patterned mural by Morag Myerscough. Then there's the Jetty Garden jutting out towards the river, a scattering of terraces and sun loungers, and 5 "audio wellness portals" (which means you can hook up to free WiFi, download an app, and listen to a guided meditation). Oh, and there's a wellness-focused place called The Clubhouse which describes itself as "part exercise studio, part espresso bar, part art installation.". Which sounds nice.
And finally, if you happen to go to any of the restaurants dotted around the Peninsula, you can take out food to eat at what is – at 27 meters – the city's longest picnicing table. And, it should be pointed out that one of those restaurants (The Joint) serves deep-fried Oreos.
Now THAT's wellness.
NOTE: The Tide is open now. You can find out more and see a full list of its features at their website right HERE.
The Tide | Pier Walk, Greenwich Peninsula, SE10 0ES
---