The Tweed Run 2020 | An impeccably well-dressed jaunt around the capital | Partner Content
Brace yourself…
…because you'll be needing something snappy to hold up whichever rakishly stylish garment you choose to wear over your legs at this year's thoroughly dapper, immensely fun Tweed Run.
It's basically a delightfully British bike ride past some of London's most gorgeously iconic locations. This will be its 12th glorious year, after having held sell-out events not only in the capital, but in New York, Tokyo, and for Paris Fashion Week, too. Now, people from the world over come to town to nab the coveted (and limited) spots.
The idea is for a few hundred very well-dressed people to take to the streets on their very well-dressed bikes, while taking in a picnic & some cocktails along the way. Yes, there will be a lot of tweed, but it's also an opportunity to show off your more convivially cutting-edge side. After all, a big part of being throughly British is about setting trends rather than merely following them.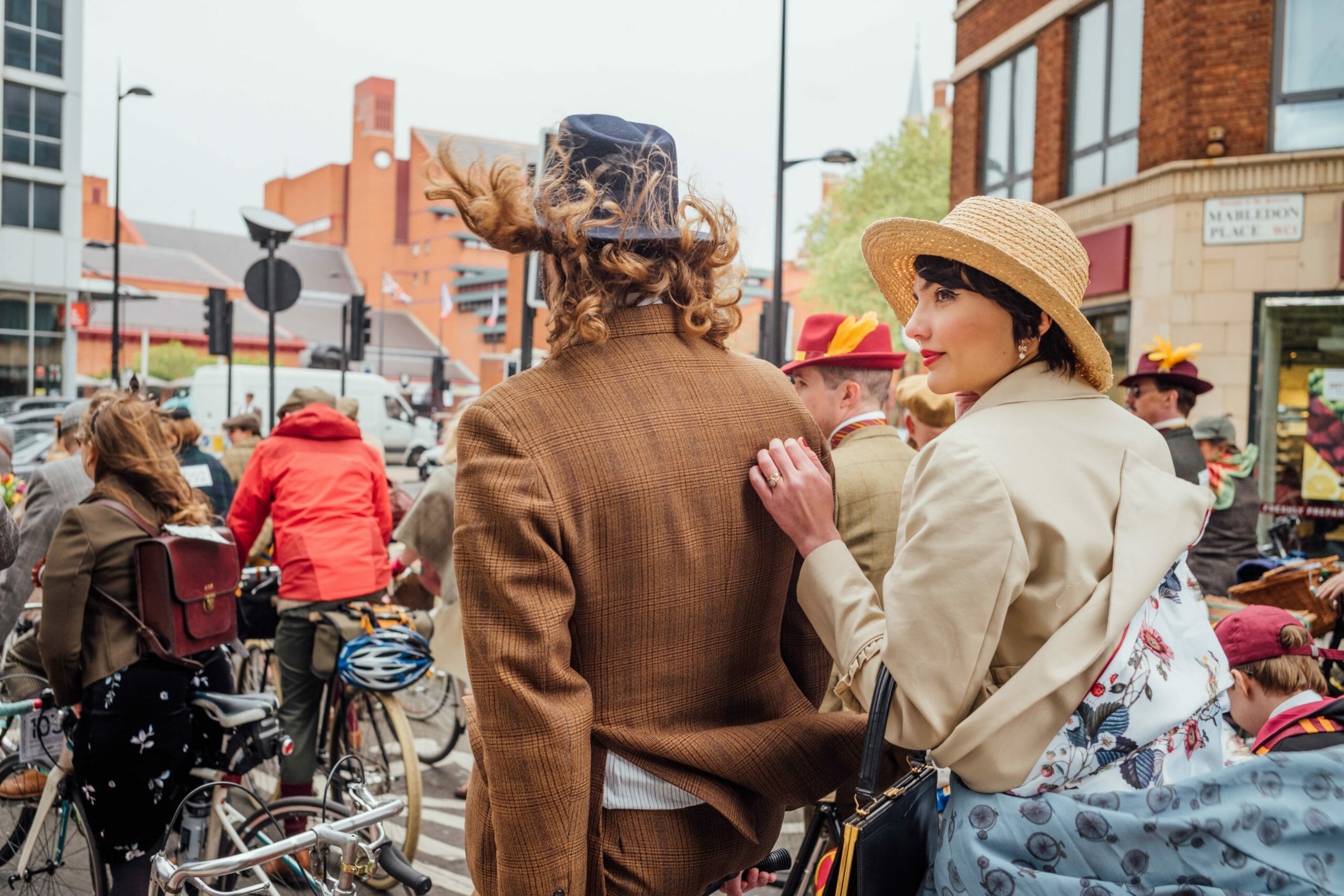 Here's how the day will go:
The Morning Muster – everyone gathers at a thusfar unannounced but perfectly genial location (Somerset House & St Paul's have both featured in the past) for an ambrosial pre-ride brunch. After a few rousing blasts from the bugle, and a brisk wave of the flag, the ride begins.
The Ride – shoppers, tourists, and miscellaneous riffraff stare, mouths agape as they see literally hundreds of tweed-wearing, bow-tie-clad, penny farthing-wielding cyclists simultaneously descend upon the city's more famous locations. Crowds will gather, photos will be taken, and social media channels will be absolutely barraged.
Taking Tea – in order to keep everyone well refreshed, there's a quick stop around a third of the way in for a restorative cup of tea.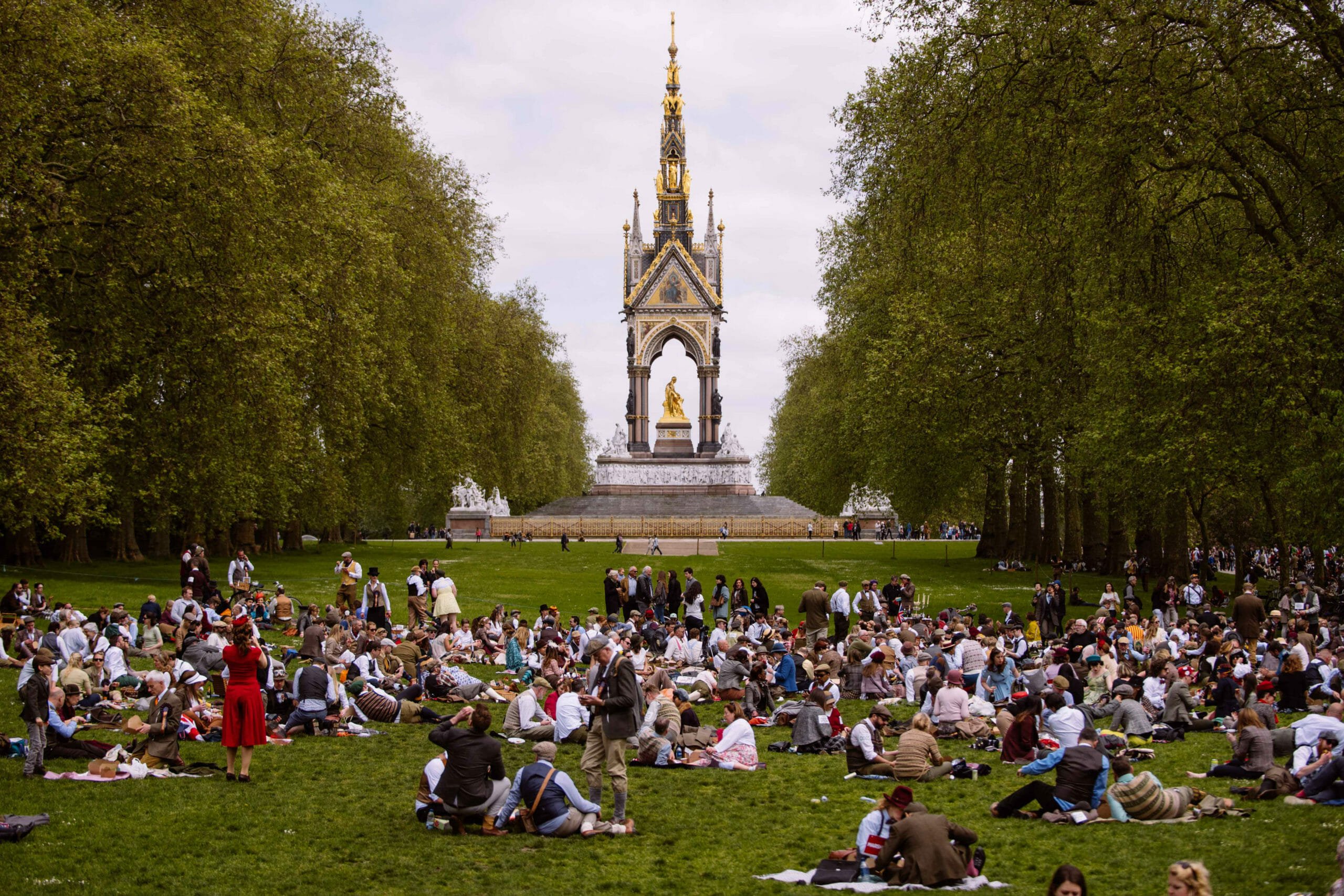 The Picnic Stop – imagine a picnic, concert and village fete all rolled into one. Well, that's the picnic stop. Everyone unrolls their blankets, entertainers are bussed in, lashings of food are bought out by both riders & organisers, and a good time is had by all.
The End Ceremony – at the finish line (which you'll find in a beautiful park somewhere) everyone gets to enjoy a well-deserved cocktail and a bit of a knees-up. Prizes are handed out for everything from 'best dressed bicycle' to 'best moustache'. But whether you win or not…
…satisfaction is guarantweed.
NOTE: The Tweed Run takes place on Saturday 2nd May 2020, from an as-yet undisclosed location. If you want to bagsy yourself a spot, tickets (£35) are available from noon sharp today March 6th at the website right HERE. 
ALSO NOTE: Tickets for The Tweed Run have been known to sell out in minutes so if you want one, buy one. Like, now. To avoid disappointment. 
The Tweed Run | A Hush-Hush Location
---
Fancy a test run of your tweed? Head to Bourne & Hollingsworth Buildings, and you'll feel right at home.