Going on the tube is probably the least exciting – nay, actively distressing – part of your day…
…but there's something about an abandoned underground station that has instant appeal.
Filled with faded movie posters, mysterious passageways, untouched vintage fixtures and rats, these tunnels and ticket halls have lain undisturbed and closed off to the public for decades.
But recently TfL have restored good service to these lines with their Hidden London tours; pulling back the gates on these stations and leading a lucky few down into the subterranean warrens that once bustled with commuters.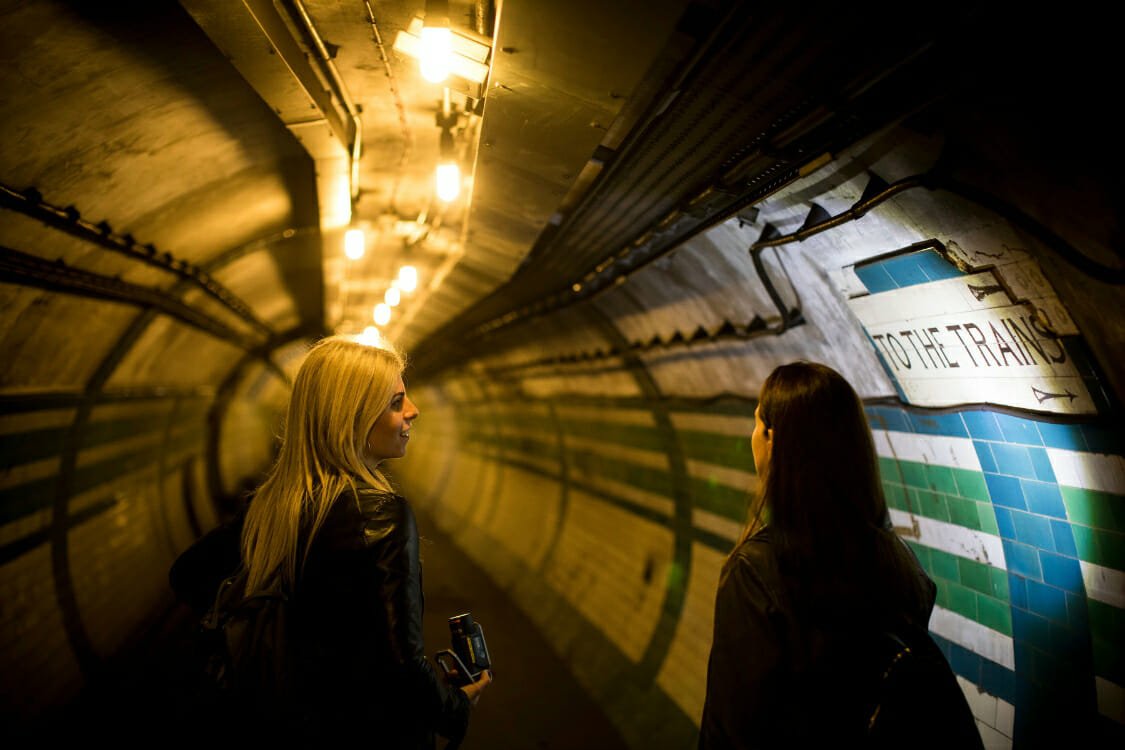 New tours and experiences are added regularly, but the next bookable excursions include tours of:
Charing Cross, which ran on the Jubilee Line until 1999 and whose disused platforms have since provided the set for Skyfall and Killing Eve;
Euston, home to even more tunnels than you might realise, and whose Edwardian ticket hall (closed off for over a century) is about to be knocked down;
Clapham South, where a mile of bricked-off tunnels once housed Londoners sheltering from air raids, whose memories you can hear first-hand in exclusive film clips;
Highgate, a disused overground station now taken back by nature;
Piccadilly Circus, where you can slip behind closed doors to explore abandoned passageways and lift shafts;
Moorgate, which has a maze of secret tunnels tucked away from public view and a huge tunnelling shield kept in place from its time burrowing below ground;
Down Street, a forgotten station that was only in use for 25 years, but sheltered Winston Churchill at the height of the Blitz; and
Aldwych, which after dwindling passengers officially closed in 1994 and is filled with stories spanning WWII to Sherlock.
Each tour is led by a guide well-versed in the tunnels' mysteries, from unexpected anecdotes to architectural quirks, and every station is filled with hints of history, with scraps of old advertising, art deco tiling and bomb shelter signs adorning their walls.
Tickets for Hidden London tours sell out very quickly after they're released, so it's worth choosing your station (and even creating an account) in advance.
After all, you don't want to miss the bus on this one.
NOTE: Hidden London tours are currently operating virtually. You can sign up for 24hr priority booking, and secure tickets for a tour, right HERE.
---
Like exploring abandoned tunnels? Then you'll want to visit The Midnight Apothecary…