Van Gogh painted roughly 900 works during his lifetime.
It's said he sold exactly one.
So this exhibition would have utterly, completely, and absolutely blown his mind clean out of his ear. Because not only have his paintings become essentially priceless, but this show has become, they claim, "the most visited multi sensory experience in the world". Now, technically, going to the toilet is a multi-sensory experience. But then this particular production has been seen by 7 million visitors in 65 cities worldwide, and no single port-a-loo can claim that.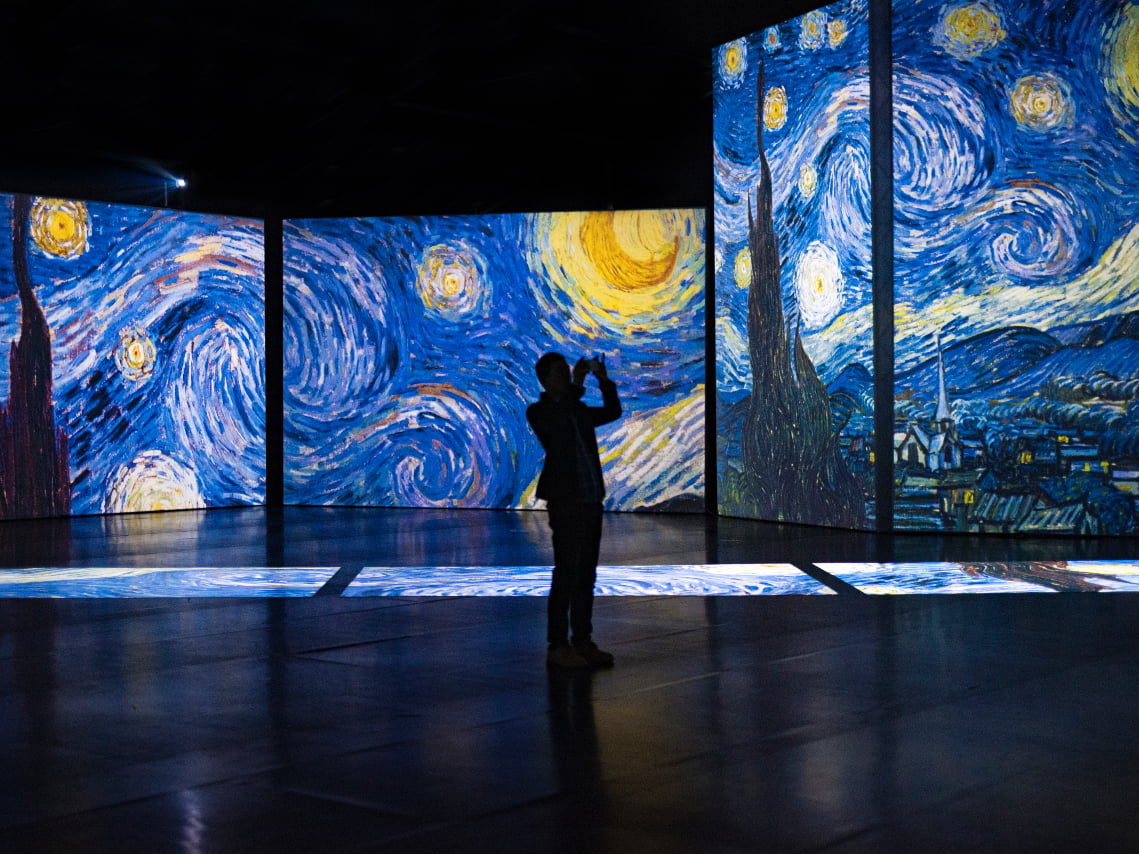 It's been a long time coming, but this will at last be its London debut, touching down in a vast, 25,000 sq ft purpose-built venue in Kensington Gardens just opposite Albert Hall. It's going to run from the start of June to the end of September, and it's all been designed to be Covid-safe. And as for the experience? Well, it's quite something.
When you arrive, you'll be taken to the 'Interpretative Area' where you get a little bit of background on the life of ol' Vincent. This is the most pedestrian part of the experience, the teaser, the appetite whetter, so they get it out of the way fast. Next you'll be swished through to the first of the immersive areas, the Sensory Gallery. Stepping inside is like stepping into a painting. There are dozens of moving projections, with over 3,000 images all perfectly synced to produce a sensation of total immersion. You'll go through the Netherlands, Arles, Saint Rémy and Auvers-sur-Oise, see the sights, smell the smells, and hear the rousing, original score.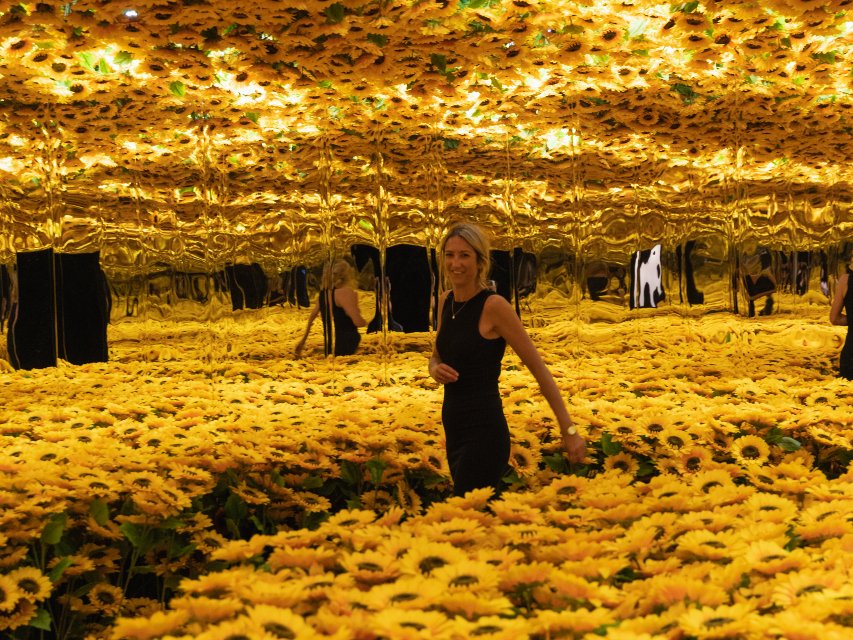 Moving on, you'll be able to walk into a life-size recreation of Van Gogh's bedroom, wander around a room filled with hundreds of sunflowers that – thanks to the mirrors – appear to stretch into infinity, and even create some of your own art with a guided tutorial.
In short, you should Gogh.
NOTE: Van Gogh Alive runs from June 4th until September 26th at Kensington Gardens, open seven days a week. You can find out more, and book tickets at the website right HERE.
Van Gogh Alive | East Albert Lawn, Kensington Gardens, SW7 2AP
---
Looking for outdoor dining ideas? Behold our list of (really good) places to eat outside in London