Winter at Wembley Park | Partner Content
Picture this.
It's a gorgeously frosty winter's day, and you've got your hands wrapped around a warming cup of mulled wine as you gaze out over the eclectic & colourful wares of an artisan craft market, while the sound of live music floats on the air over to you, and you ponder the ever-so-slightly mindbending art trail you've just wandered though.
Well, picture no more, because that's literally what you could be doing in the lead up to Christmas thanks to Winter at Wembley Park. It's a new, free-to-all experience up in London's latest & greatest neighbourhood which, despite being technically closer to the North Pole than most of the rest of London, is still somehow only 12 minutes by train from Central.
So what can you expect?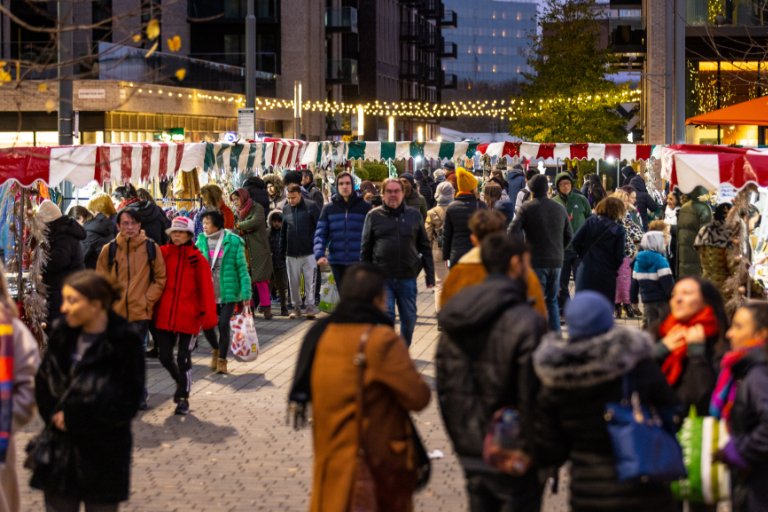 For one, there's that market. It's got over 25 artisanal craft traders vending festive wares that span all manner of handmade gifts & treats. It's open every Saturday until Christmas Eve (10th & 17th December, 10am-5pm). Slightly beyond that, there's the all-new – and frankly stunningly beautiful – Sound Shell stage for live music, where you'll find free performances every weekend featuring everything from solo artists, to lively trios, to barbershop quartets, to the choir of local Chalkhill Primary School.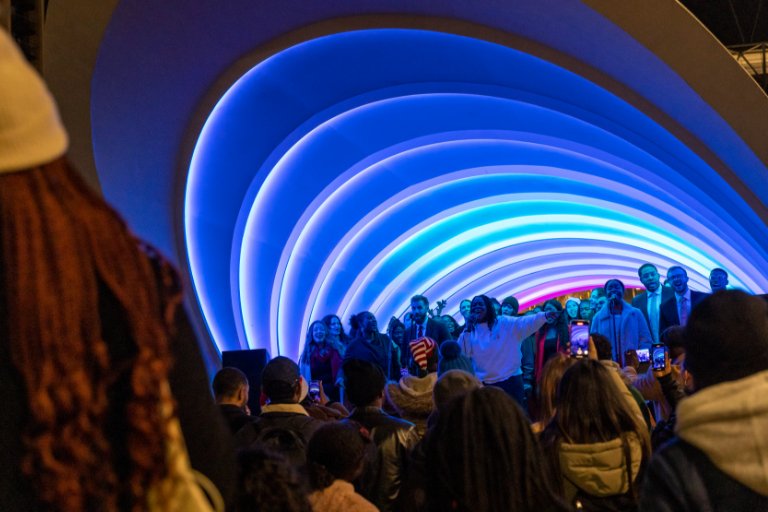 And then there's that art trail, which spans almost the entire neighbourhood. There have been seven new artworks commissioned for the winter season (making 22 in total – but it's all walkable in 30-60mins), and they include the likes of digital pieces, lighting installations and beautiful tiled murals. But the standout? Might just be the A Guiding Light. It's been put together by a pair of professional lighting designers who  ordinarily work with artists like Kylie Minogue and Lorde, and they've created an illuminating walk through the phases of the sun & moon at wintertime, accompanied by images from the James Webb space telescope on big screens. It's honestly amazing.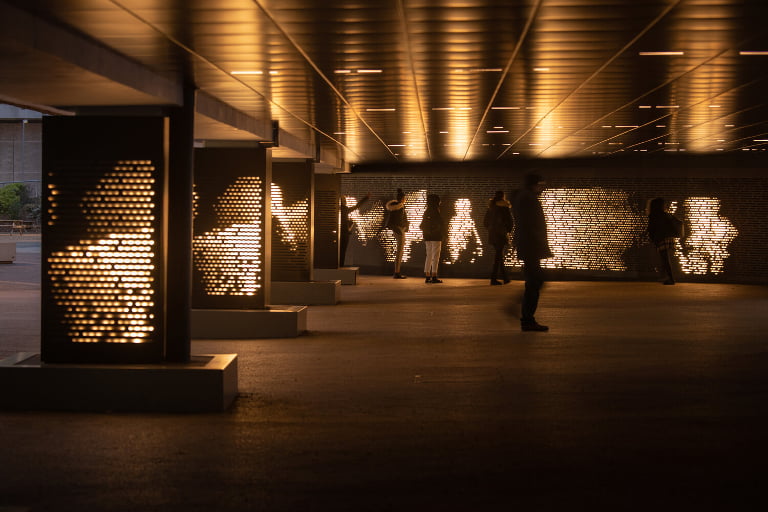 If all this art-gazing and market-trekking is making you a little peckish then fear not, because it's two-time Michelin Star winner Atul Kochhar to the rescue with his restaurant Masalchi (save room for the date pudding with salted caramel sauce), or spring for the three-course Christmas menu at local joint Pasta Remoli.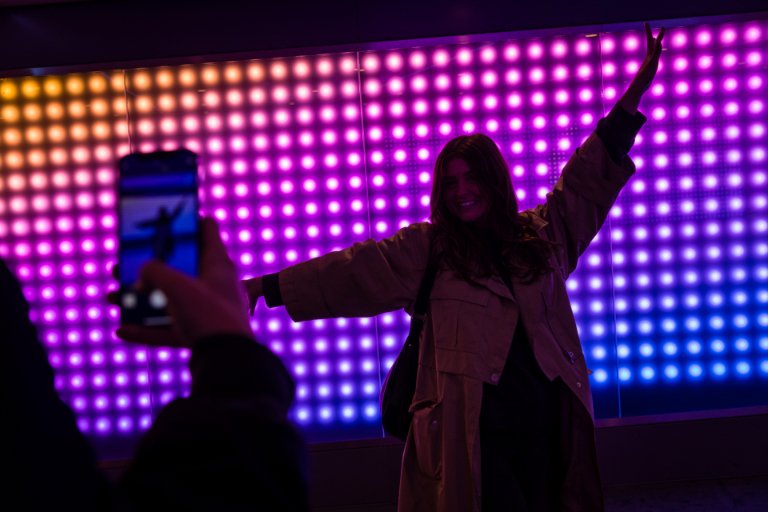 And finally, just because they know that this kind of day out is just begging for selfies, they've taken the hard work out by creating a quartet of dedicated selfie spots, including a winter walkway, a Christmas gift box, a red star seat and a ski lift bench…
…and you'll definitely want to picture those.
NOTE: Winter at Wembley Park is on now until Christmas. The market, located on Market Square, will open on Saturday 10th & 17th December, from 10am to 5pm. The Sound Shell will enjoy live performances every weekend until Sunday 18th December. Find out more at the website right here.
Wembley Park | Wembley, HA9
---
While you're looking for festive things to do… take a gander at our guide to Christmas in London