Stoke Newington's Church Street has everything you could really want from a pleasant day out in the city.
There are bars, restaurants, shops, cafes, parks, bakeries and – would you believe it – churches.
It's literally the oldest named street in Greater London (having first been recorded back in 1329) and over the centuries, even as Stoke Newington village was gradually swallowed up by the capital's unstoppable advance, it has always managed to hold onto its own individual identity, as if it were a dinky little micro-neighbourhood unto itself. And we do mean dinky. Its entire length is strollable in only fifteen minutes or so, but within that small span it packs enough overwhelmingly pleasant interruptions to ensure your walk takes the better part of the day. Here are just a few of the highlights, starting with the most important:
RESTAURANTS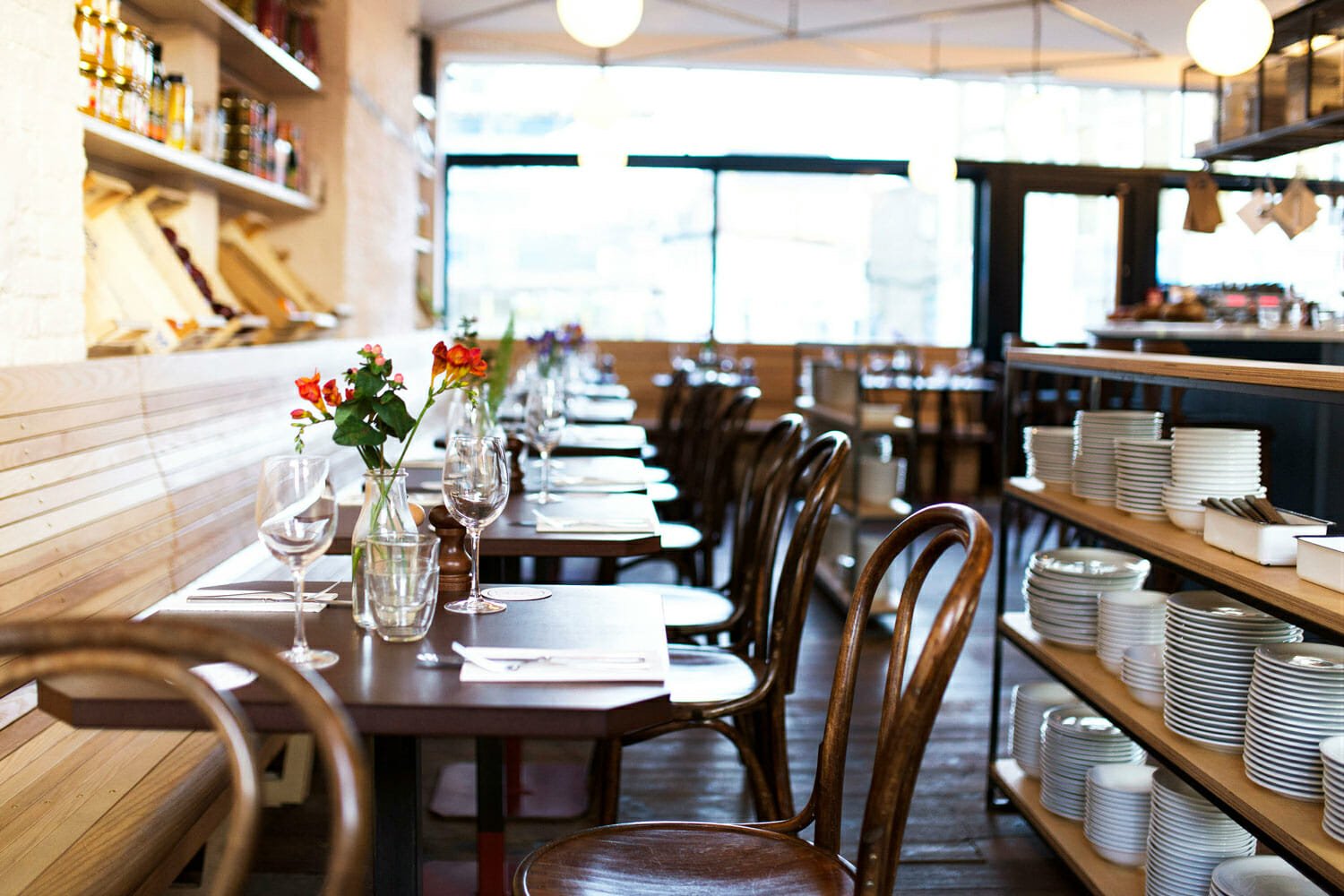 The Good Egg – The flagship outpost for this Jewish deli spot. Go for the Montreal-style bagels with lox, stay for the chocolate babka. READ MORE.
Rasa – This strikingly pink, all vegetarian Indian staple has been around for decades, and has won some extremely devoted fans along the way. (Including us.)
Aun – A specialist in what they call 'Japanese tapas', and what we call 'straight up bloody delicious'.
Rubedo – A beautiful menu in a beautiful space. Expect pan-European dishes (leaning towards Italy) paired up with biodynamic wines.
Escocesa – Scottish seafood served in Spanish style dishes, served in an intimate, atmospheric space. What's not to love?
BARS & PUBS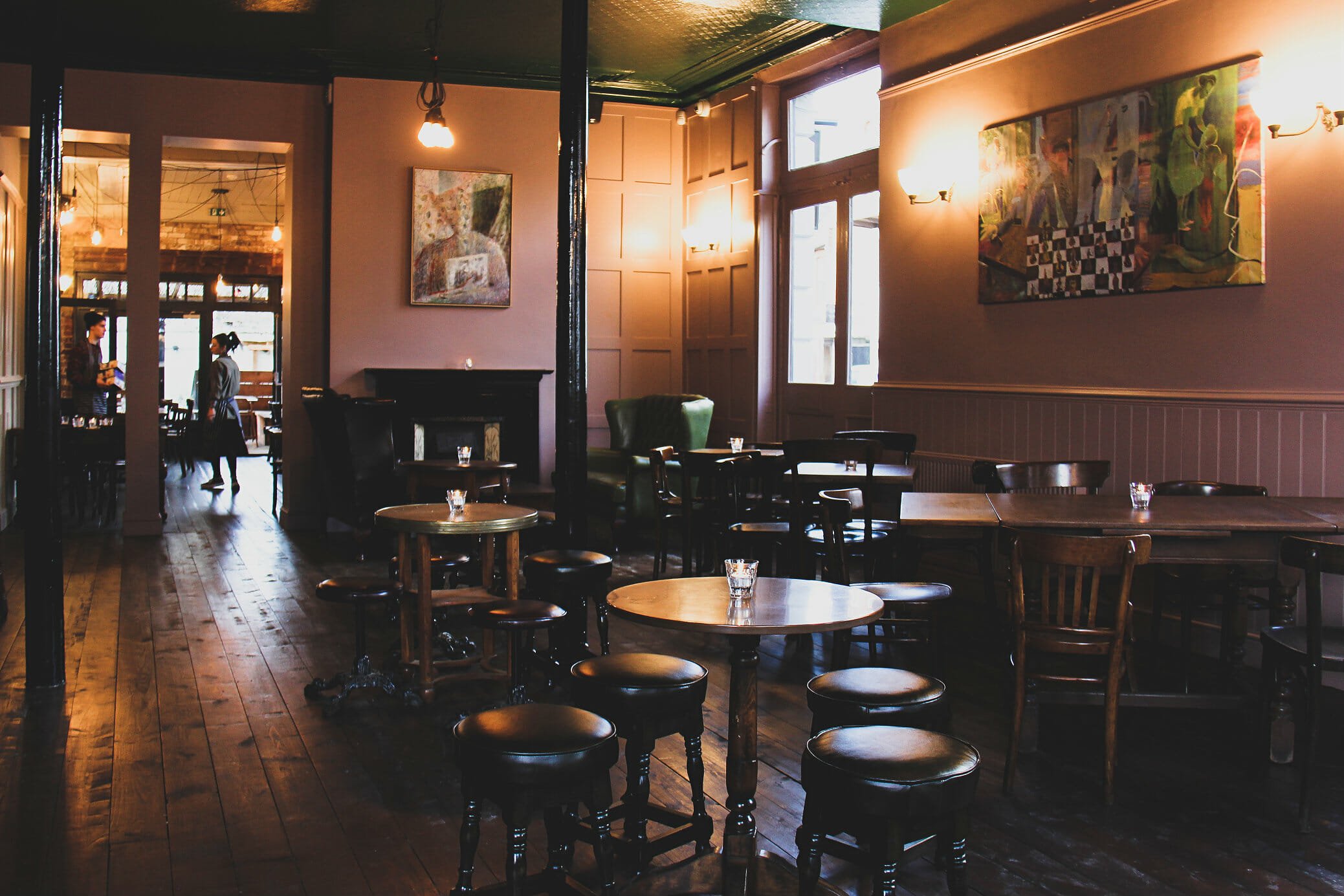 The Clarence Tavern – Sure, there are pale pink walls and old fashioned wooden furnishings varnished to a rich chestnut-brown… but the prettiest things here are the 57 single malts behind the bar.
The Rose & Crown – A Stoke Newington legend, this place is Grade-II listed and serves Grade-A real ales. Ask for a pint & a boardgame and settle in…
Ryan's N16 – This cocktail spot has a large beer garden, a decent menu, and a teeny live music venue hidden downstairs…
The Three Crowns – An old school boozer that's been here since 1900, this place ALSO has decent food (Thai street food from Krapow) AND a live music venue (The Waiting Room) hidden underneath.
The Auld Shillelagh – Easily one of the best Irish pubs outside of Ireland, expect frequent live music, Gaelic games, and frosty pints of the black stuff.
SHOPS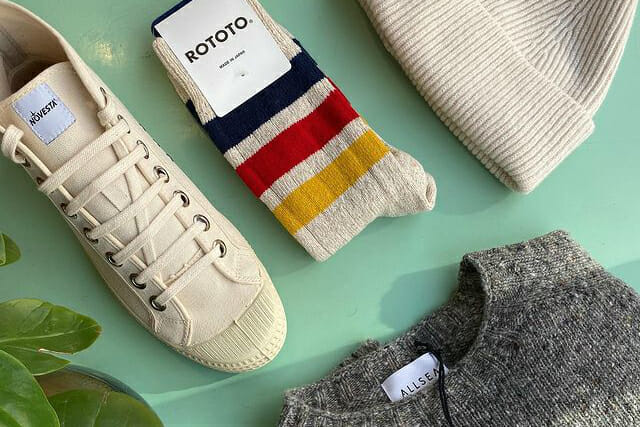 Hub – This appropriately named one-stop carries a wealth of beautifully designed clothes, accessories, toiletries, books, chocolates, and more.
Nook – An independent boutique showcasing good design, whether it be in the form of kitchen tools, office supplies, living room accessories, or wellbeing goods.
Array – Ostensibly a menswear shop, look a little below the surface and you'll find a gender-neutral, homeware-filled, accessory-laden treasure trove.
Search & Rescue – One of those places you just can't walk past without sating your curiosity by popping in, S&R has every little beautiful, vintage, mid-century homeware you could dream of.
Mother Kelly's Bottle Shop – Like good beer? Here are 300 bottles of the stuff from across the globe. Don't like good beer? Well, they have organic wines, ciders, spirits, chocolate, chutneys and cheese too.
Of Cabbages & Kings – If you want to decorate your walls and/or shelves, then this print shop is the place to do it.
Two Wheels Good – "Cycling is a very broad church, we have customers and staff from all denominations." …this pretty much sums up the inclusive mission statement of this charming little bike shop.
CAFES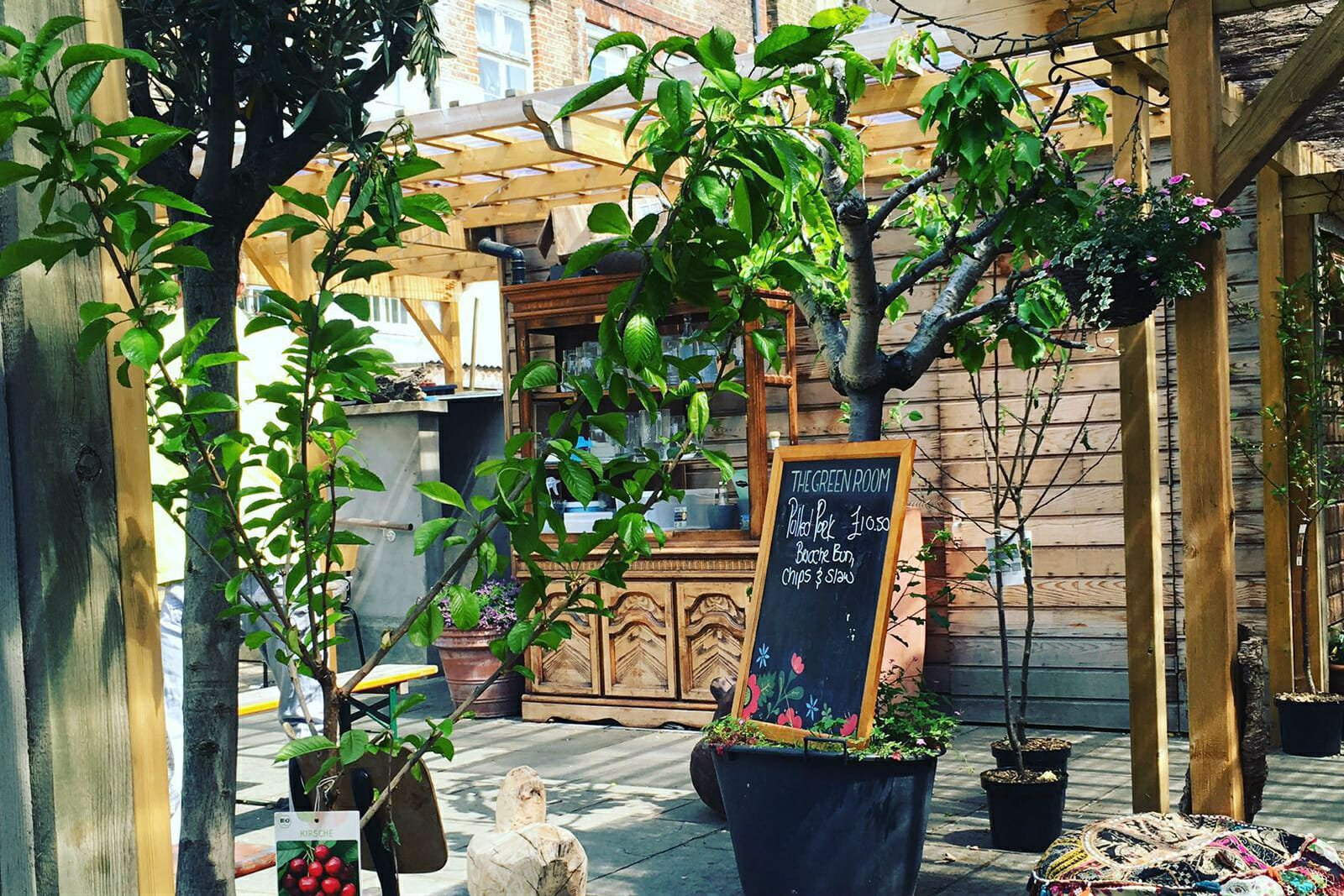 The Green Room Cafe – With such an abundance of verdant plant life dotted between tables, it feels like this place could double up as a flower shop. Which, it turns out, it literally does.
Caffeine – A family-run outfit with homemade cakes & sandwiches, their eponymous stimulants are all made using Monmouth coffee.
Acoustic Brasserie – As the name suggests, this place is also kind of a restaurant, but it's an all-day-er, with a dozen coffees, plenty of cakes, and a blended juice called the "Hangover Cure". You can add optional vodka.
BAKERIES
The Spence Bakery – Everything here is baked fresh, on-site everyday, and it's delicious, so it's no surprise it gets popular with regular queues out the door. But don't worry, they'll bring out mini cinnamon buns to tide you over while you wait.
London Loaves – Started by ex Trivet pastry chef Arran Schaffer, and ex-Ritz pastry chef Derya Adema, you'll find Loaves within a flower shop (also worth a visit). And the loaves they make here taste as though there were touched by god.
PARKS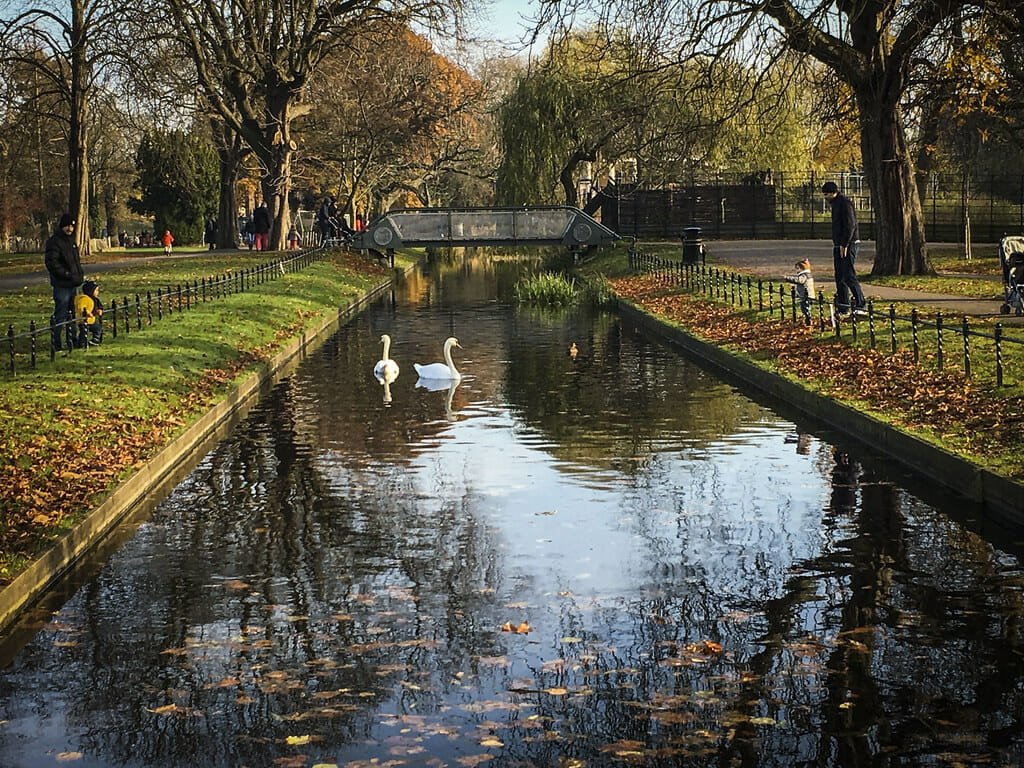 Abney Park – This is actually a Victorian cemetery, one of the 'Magnificent Seven' no less. But it's absolutely bursting with life, from ancient trees, to rare birds, exotic fungi, and much more besides.
Clissold Park – Taking up almost half the stretch of Church Street itself, Clissold Park manages to pack in 55 acres of open space, walks, lakes, sports facilities, playgrounds, and one zoo. READ MORE.
Annnnnd that's your last stop on the tour. But there's a whole lot more than the stuff we've mentioned here. As we said, these are merely the highlights of Church Street.
Now get thee down there and worship.
NOTE: Church Street runs between Stoke Newington High Street to the east, and Green Lanes to the west. The easiest way of getting to it via public transport is either on the Overground (from Stoke Newington) or the Victoria Line (from Finsbury Park).
Stoke Newington Church Street | N16
Header image: Simon | Flickr
---