Your Halloween Agenda – London 2019 | WoooOOOooo
Main Image: The Candlelight Club
Halloween is at its most terrifying…
…when you don't have anywhere to go.
Gives us the heebie jeebies just thinking about it. Mostly because the alternative is being stuck inside, pretending to be out in order to avoid answering the door to the hordes of adorably dressed up, impish sugar-junkies looking for a fix. So it's a good thing that we've lined up the very best things London has to offer this Halloween…
–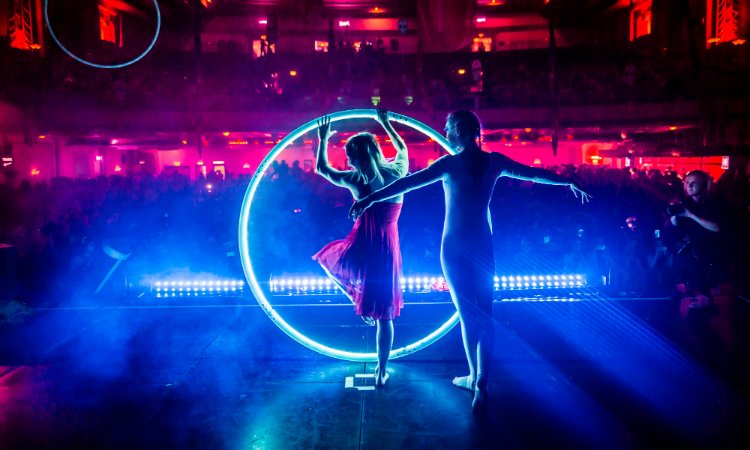 The Festival of the Dead started as a small shindig in London's Troxy before blowing up into a nation-wide Halloween stunner, and it's hardly difficult to see why. It's an absolutely huge show, telling the story of one man's decent into hell via the medium of gigantic, Range Rover-sized mechanical skulls, acrobats, DJs, circus performers, and alcohol. The crowd is very much part of the story, and there'll be professional face-painters on hand to help you blend in.
Details: 19th & 20th October | Troxy, 490 Commercial Rd, E1 0HX | £27-280
–
Watch Nosferatu underground, with a live soundtrack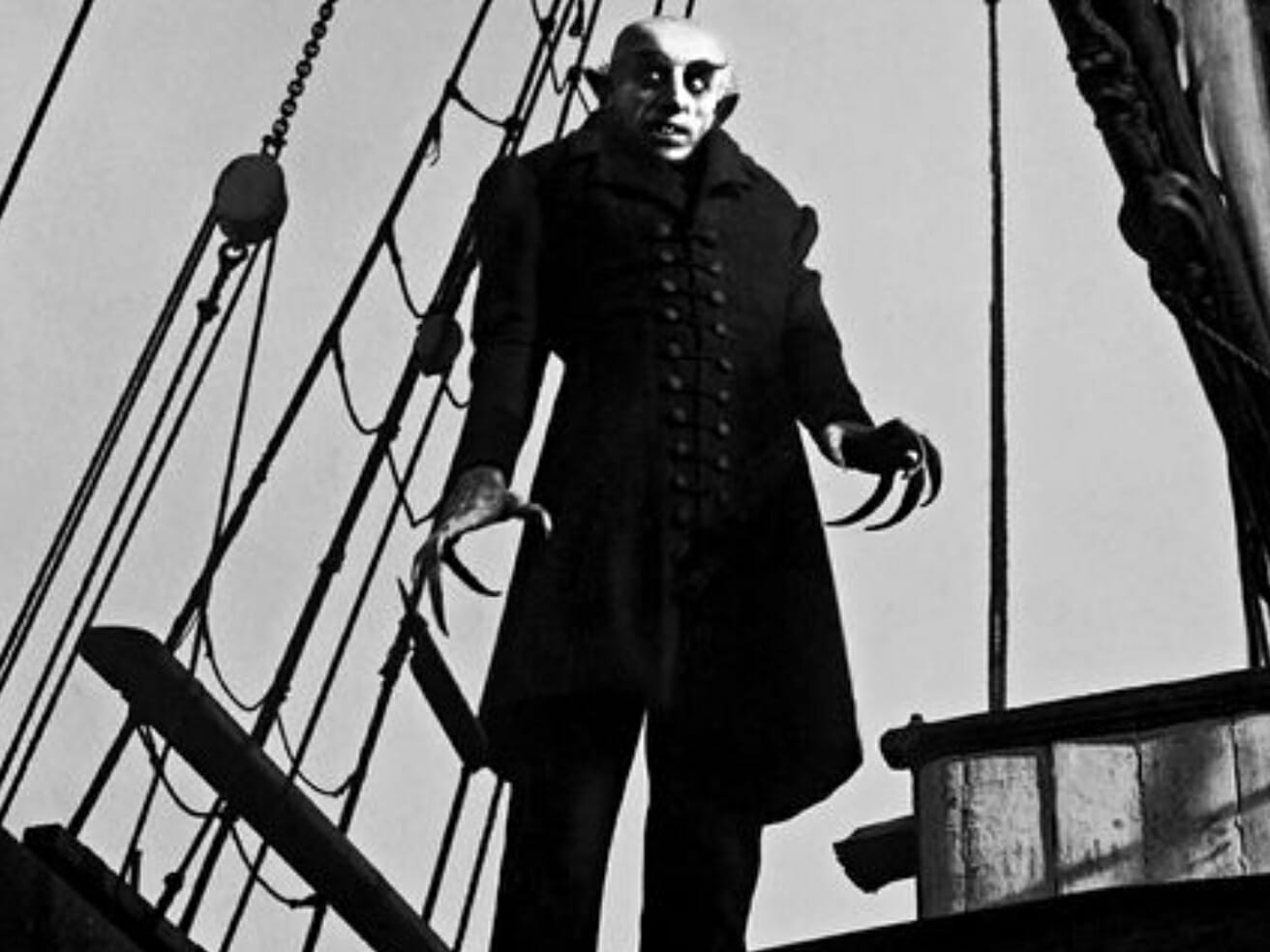 Nosferatu, the officially creepy unofficial adaptation of Dracula from 1922, is going to be screened in the underground chasm below the Brunel Museum this Halloween, complete with a live orchestra. There'll be cocktails on the roof beforehand, and prizes for the best fancy dress.
Details: 24th October | Brunel Museum, Railway Avenue, SE16 4LF | £13
–
London Cabaret Club: Haunted House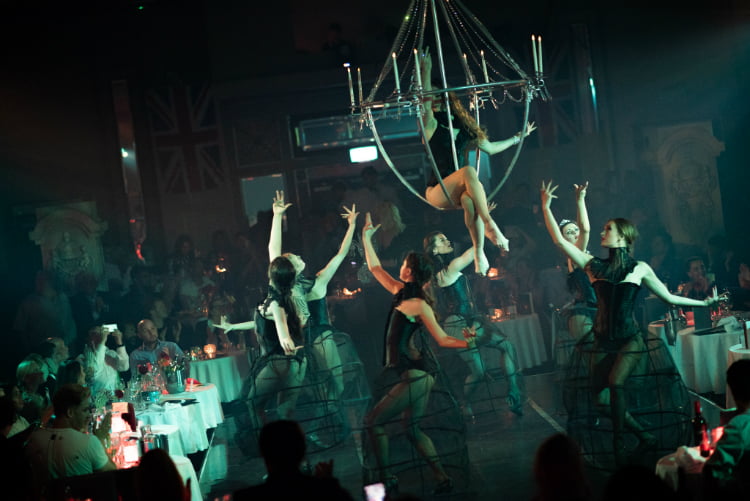 Boasting a fair few contortionist acts, the LCC is pretty twisted on a regular day. So for Hallowe'en they're going all out, filling a 1920s ballroom with spooky themed acts, a no doubt terrifying dinner, Trick or Treat cocktails, and an entranceway that's filled with such scream-inducing surprises that you can actually get warding wristbands if you think you can't hack it.
Details: 24th-26th October | Victoria House, Bloomsbury Square, WC1B 4DA | £45+
–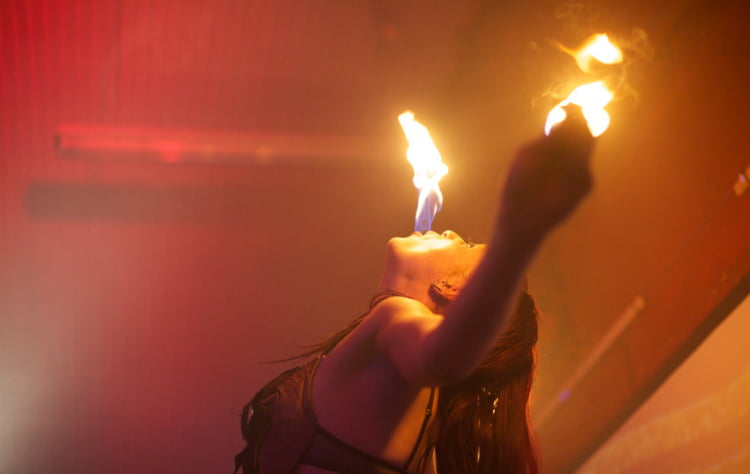 Given the spookily macabre nature of the Last Tuesday Society, Halloween is kind of their Christmas, so expect them to go all out. This year, it's all going down in the spookily exclusive members' club Century, which they're filling with burlesque artists, live Gypsy Punk & Electro-Swing bands, and a chance to be mourned at your very own wake, or spanked in the "dungeon of despair and delights". Which sounds nice.
Details: 25th October | Century Club, 61-63 Shaftesbury Ave, W1D 6LQ | £15-£30
–
The Candlelight Club Halloween Ball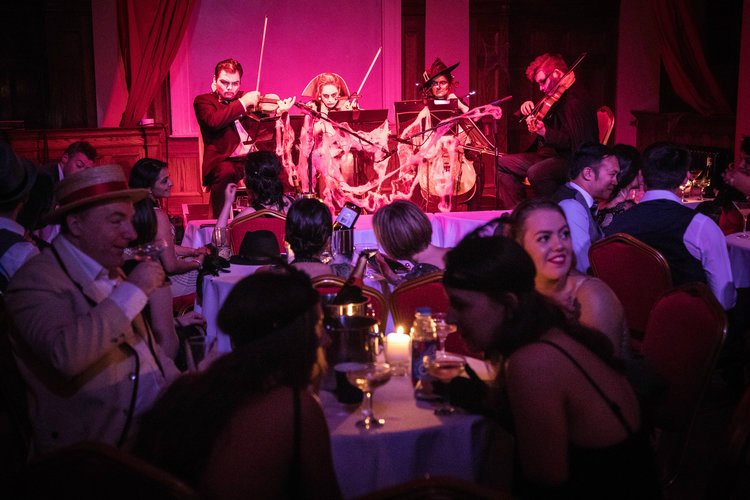 The Candlelight Club is ordinarily completely candlelit. Hence the name. Only on the Halloween weekend, those candles will be housed in pumpkins, there will be fortune telling, mind-reading, spooky burlesque, a string quartet playing horror movie themes, and more to join them… READ MORE
Details: 26th October | A Secret Location | £30-£130
–
Stranger Things Halloween Party
Feel that shiver down your spine? It's because EartH Hackney have decided to throw a big ol' Stranger Things party this Halloween. There'll be costumes, domogorgons, and some solid tunes.
Details: 26th October | EartH Hackney, 11-17 Stoke Newington Rd, N16 8BH | £16-£20
–
Midnight Apothecary Halloween Spooktacular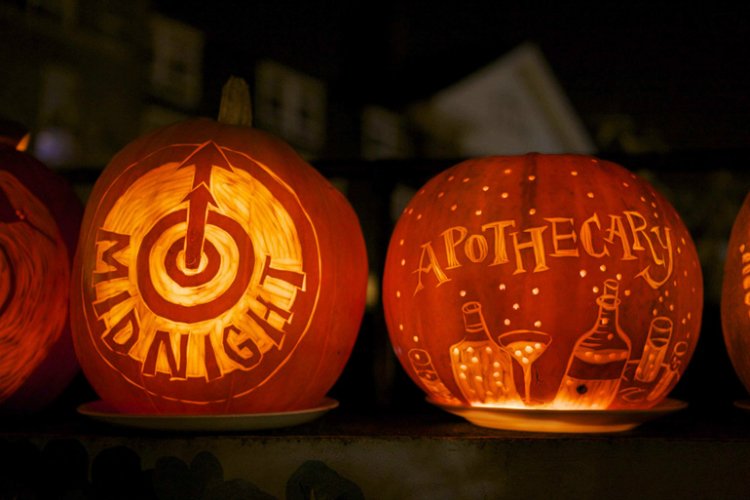 Apothecaries already sound kind of spooky. Midnight Apothecaries, doubly so. And for this Halloween special, the botanical cocktail gardeners on the roof of the Brunel Museum will be throwing incredibly carved pumpkin lanterns, firepits, complimentary toasted marshmallows, apple bobbing, Halloween-themed cocktails, and "strange blue fire" into the mix.
Details: 26th October | The Brunel Museum Rooftop Garden, Railway Avenue, SE16 4LF | £5
–
Fairytales for Grownups: Grim Grimms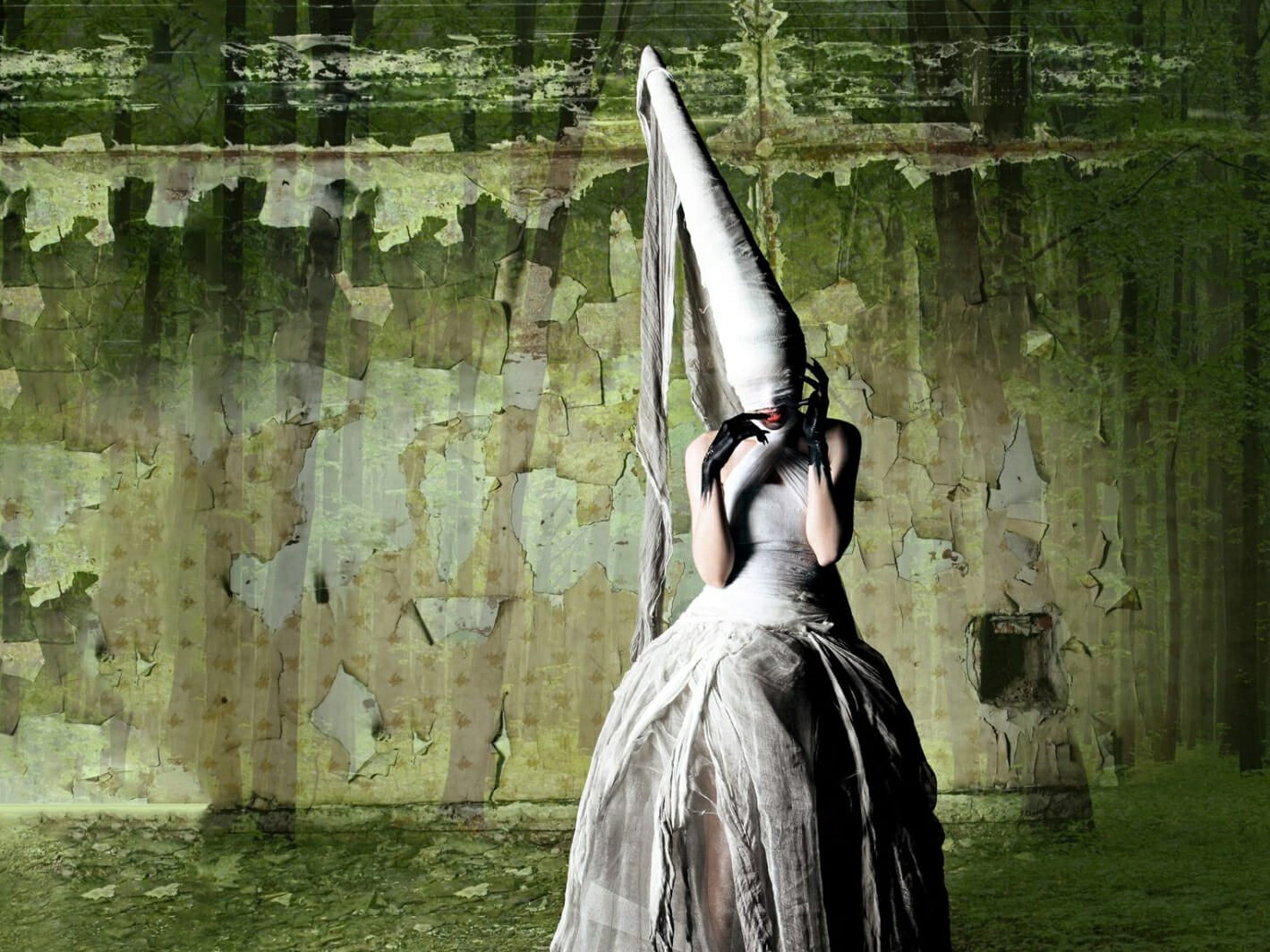 So, the fairytales by Brothers Grimm have been gradually Disneyfied over the years to become quite benign, and generally hideously pleasant. Ben Haggarty is here to stop that. He's bringing the tales back to their old-school, crimson red roots, all accompanied by some delightful cello & harp music.
Details: 28th October | Soho Theatre, 21 Dean Street, W1D 3NE | £13
–
Fright Nights at the Rivoli Ballroom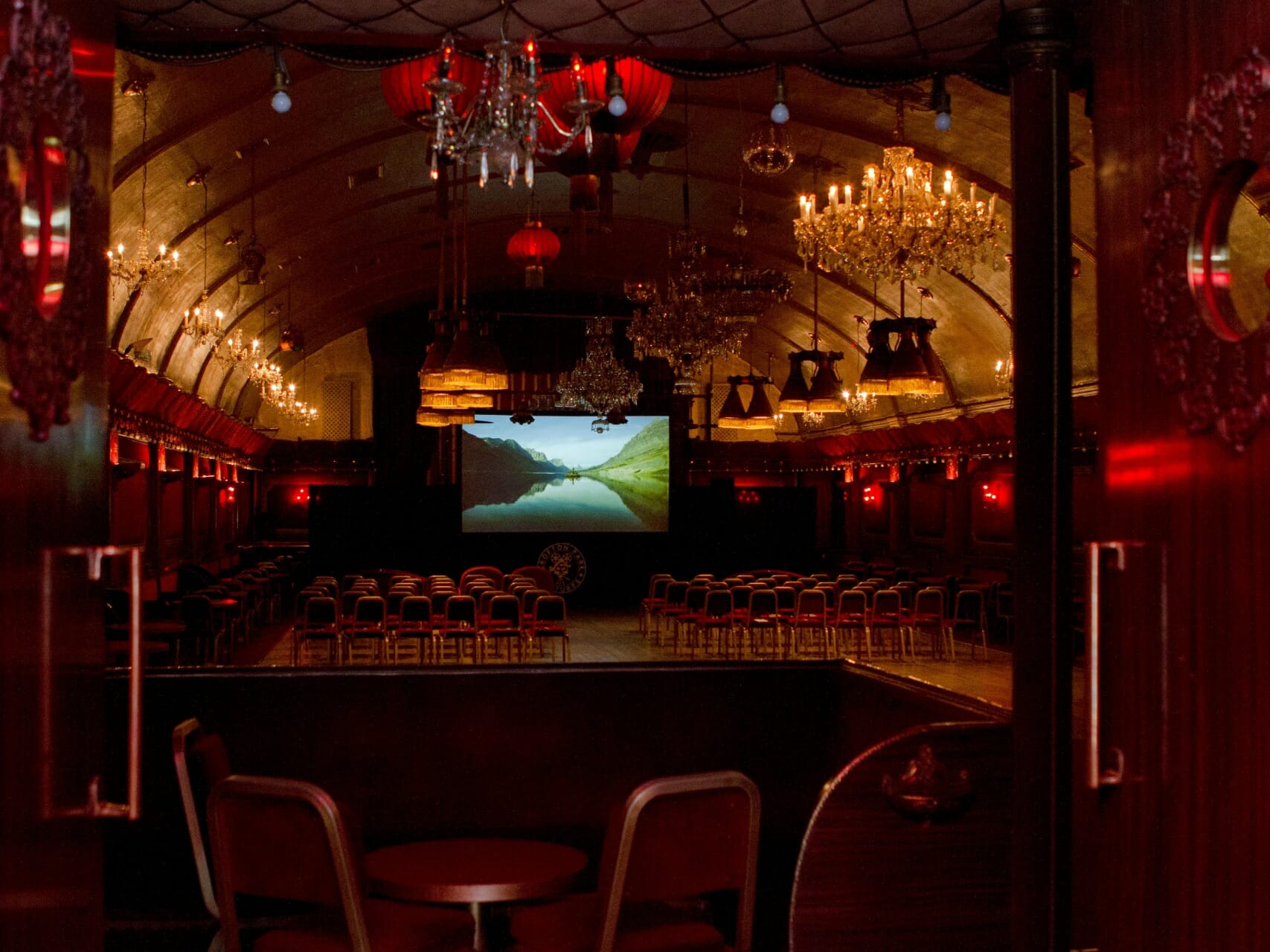 The old school '50s Rivoli Ballroom are going to put on a programme of fright entertainment over the spooky season with a quartet of films: Nightmare on Elm Street, Rocky Horror, Halloween, and The Shining, the latter of which is the one showing on Halloween itself. Not Halloween.
Details: 28th-31st October | The Rivoli Ballroom, 350 Brockley Road, Crofton Park, SE4 2BY | £10
–
Wicked Witches: Storytelling with Giles Abbott
Ever heard the one about the menstruating Norse giantess? Well, there's a time and a place for these things – and this month, that place is a candlelit wigwam on the rooftop of a bar in Shoreditch. You'll be able to grab green cocktails and hot buttered rums and take a seat as award-winning storyteller Giles Abbott regales you with tales of supernatural women from the past…
Details: 30th October | Queen of Hoxton, 1-5 Curtain Road, EC2A 3JX | Free
–
Jack the Ripper Tours by The Discount Suit Company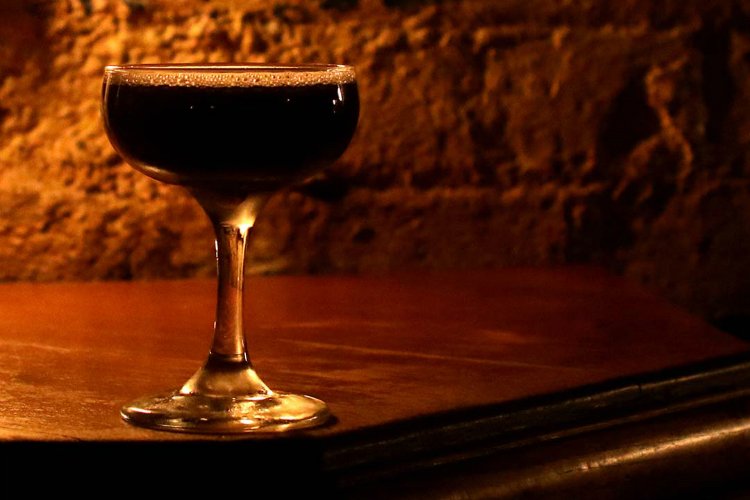 This Halloween, the people at the Discount Suit Company aim to ply you with alcohol, then take you down the backstreets of Whitechapel & Spitalfields, with absolutely no ulterior motive at all… just a tour of the sites frequented by the world's most notorious serial killer.
Details: 31st October | 29 Wentworth Street, E1 7TB | £20 (incl. 2 cocktails)
Glenrothes Whisky And Cinema Experience
Single malt whisky pioneers The Glenrothes are taking over Close-Up Cinema in Shoreditch where – alongside Halloween – they'll be celebrating their brand new limited edition 13-year old single malt.  Expect whisky cocktails, drams, sweet treats, and Alfred Hitchcock's terrifying horror-thriller, The Birds.
Details:31st October | Close-Up, 97 Sclater Street, Shoreditch, E1 6HR | £25 inc. a welcome drink, treats, and the film

–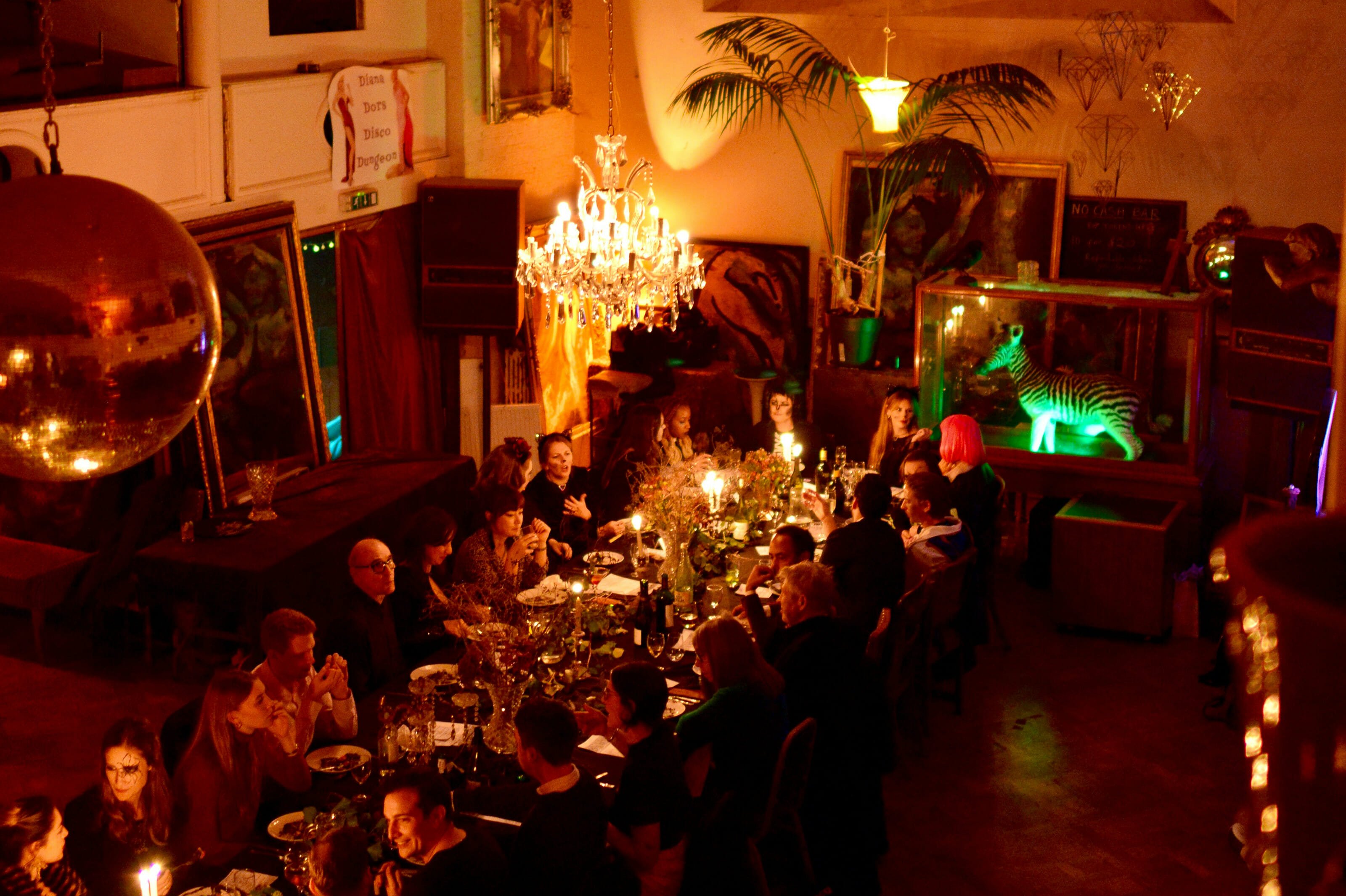 Supperclub supremos The Dinner Ladies have turned into sinner ladies for Halloween, unleashing seven (hopefully not deadly) sin-themed courses on an intimate group of 40 guests. Expect strange-looking ingredients, creepy welcome cocktails, and live entertainment to finish off the meal…
Details: 31st October & 1st November | A Secret Location | £45+
–
Victorian Surgery & The Rude Mechanicals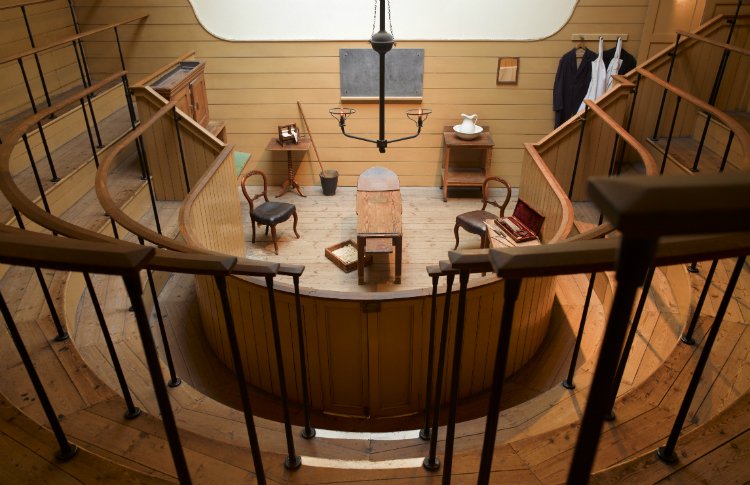 The Old Operating Theatre was founded in 1822, and as such was the site of a lot of Victorian-era, pre-anaesthetic, leather-strap-biting surgery by amputation-happy doctors. And this Halloween, you can go into the very same room it all took place, and watch a (simulated) demonstration of Victorian Speed Surgery, with a drink in hand from their Apothecary Wine Bar. After that, it's off for an immersive art & musical performance by the slightly surreal Rude Mechanicals.
Details: 31st October | Old Operating Theatre Museum and Herb Garret, 9a St Thomas Street, SE1 9RY | £20
–
Once Upon A Time On Halloween: An Orchestral Tarantino Special
The folks at Re:Imagine are going to put on a special screening of Tarantino's most memorable scenes, from across his entire career …with a live 16-piece orchestra. Fancy dress is "highly encouraged", which we assume means that they double dare you.
Details: 31st October | XOYO, 32-37 Cowper St, EC2A 4AP | £17
–
Ultimate Power: Bat out of Helloween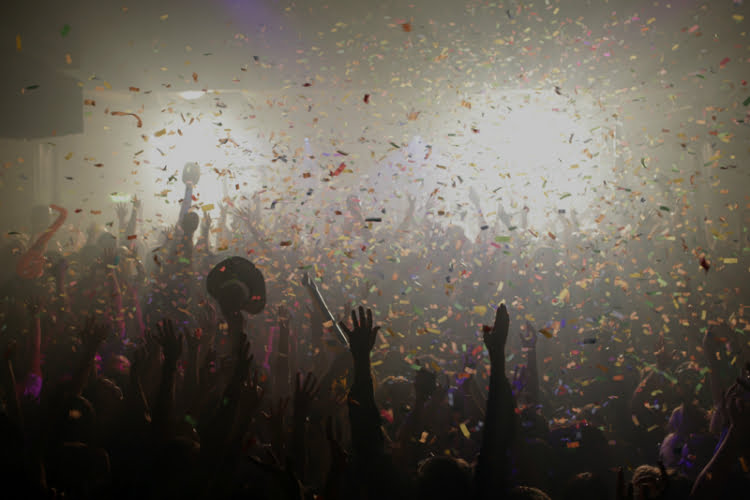 Karaoke is fun. Karaoke with hundreds of other people simultaneously singing power ballads at the top of their lungs is closer to a religious experience. And this Ultimate Power event is going to have all the MeatLoaf, Bonnie Tyler, and Bon Jovi you can shake a cassette at. Bring your air instruments and throat sweets.
Details: 1st November | 02 Forum Kentish Town, 9-17 Highgate Road, NW5 1JY | £14.30
–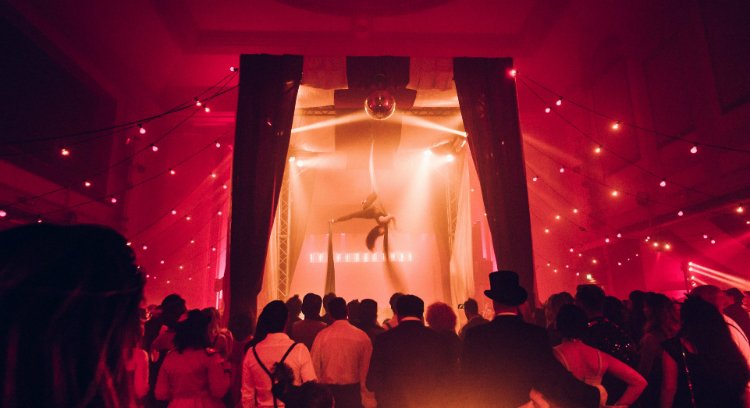 Although it is sadly not the coolest political movement of all time, the Dark Circus Party is actually something slightly better – a massively grand, atmospheric, eye-poppingly cool Halloween party run by the folks at Bourne and Hollingsworth, and set inside a 'haunted' big top tent. It'll feature trapeze acts, sideshow oddities, fire breathing, sword swallowing, snake charmers, lion tamers, ring masters, cocktails, and probably you.
Details: 2nd November | A Secret North London Location | £35
–
Jeff Wayne's The War of The Worlds Immersive Experience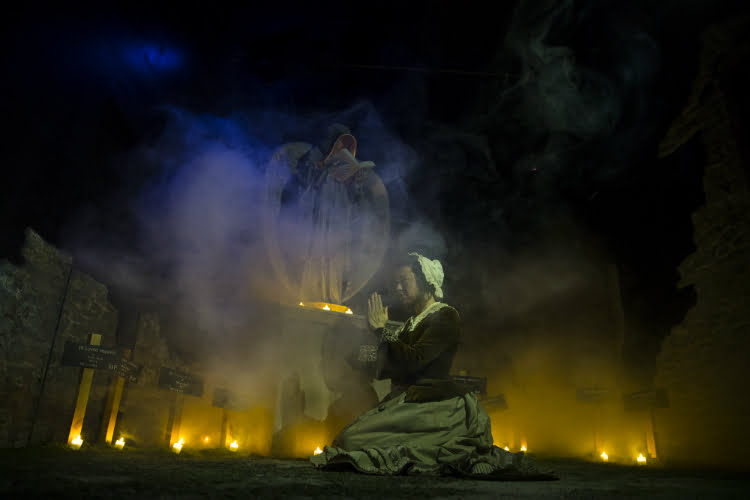 If there's a convenient time for a Martian invasion to happen, it would be on the suitably apocalyptic Hallowe'en – and you can experience it at this fully immersive, VR-infused take on Jeff Wayne's War of the Worlds (complete with steampunk bars, hologram hosts, Martian tentacles, mini planetariums and drinks surrounded by alien weed). And as if that wasn't terrifying enough, on the day itself you'll find the bar open till late, Brexit-themed cocktails, and BoJo joining you on the dancefloor.
Details: 31st October | 56 Leadenhall Street, EC3A 2BJ | From £62.50
–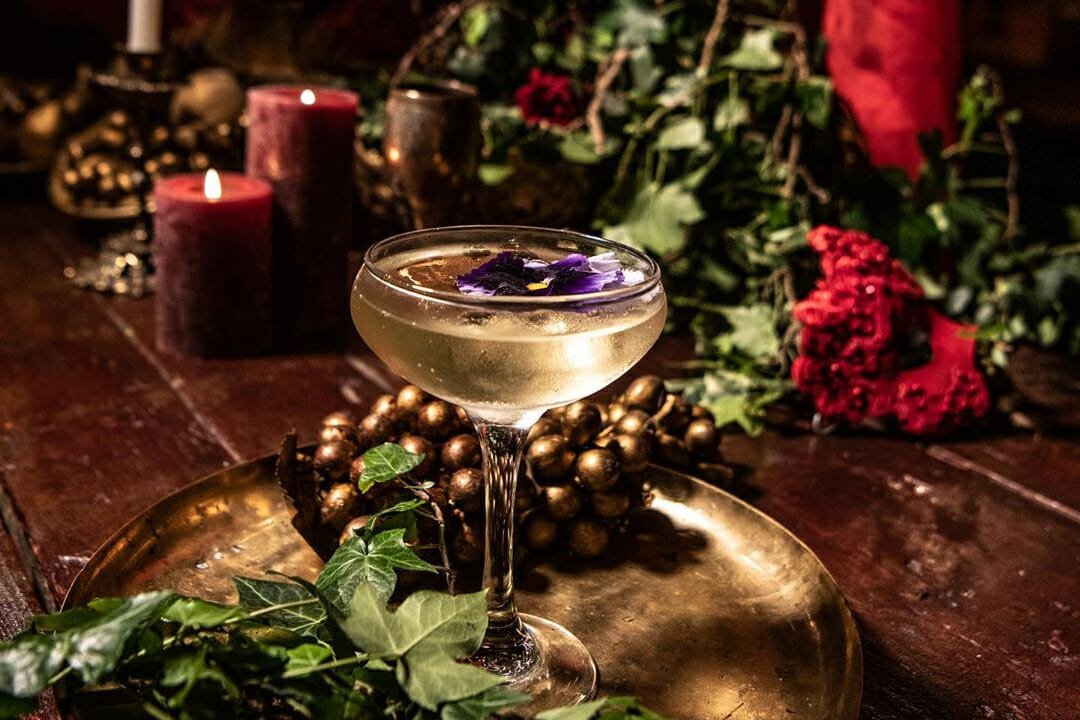 A night of gothic revelry beneath Waterloo train station, transforming the catacombs of The Vaults into a dark fairytale palace, with dishes by a Masterchef finalist, (very possibly poisoned) cocktails, theatrical entertainment, and an extremely talented ghost orchestra… READ MORE
Details: Throughout October | The Vaults, Leake Street, SE1 7NN | £15-70
–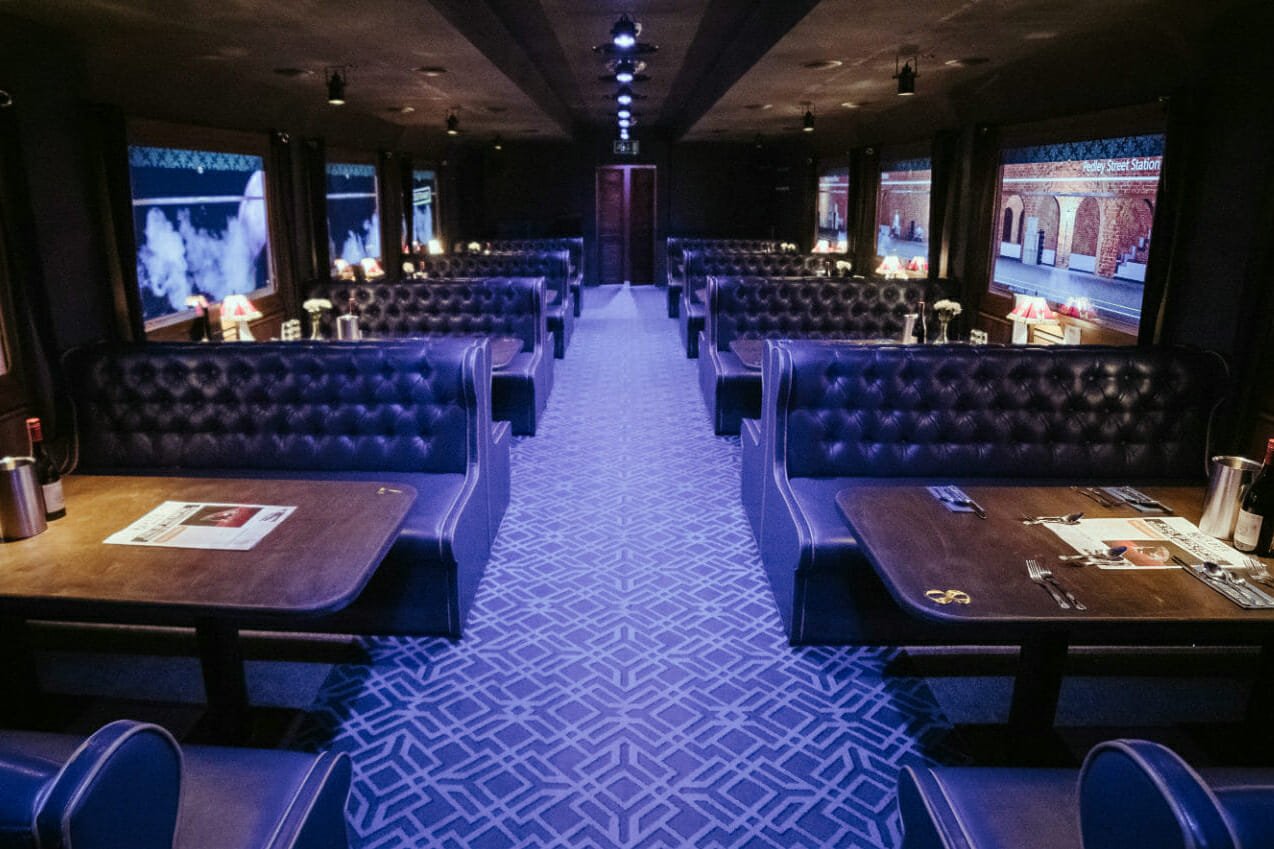 Want an alternative Halloween experience? You can go straight to hell. Because the people at Funicular Productions are going to take you there by train. It's the return of their locomotive-based supperclub experience, and they've recruited Masterchef: The Professionals finalist Louisa Ellis to feed you onboard… READ MORE
Details: Until 10th November | Pedley Street Station, Arch 63 Pedley St, E2 6GS | £63
Main Image: Festival of the Dead
---
Want to see what un-spooky things there are going on this month? Check out our pop up London guide…