Whether you're a book club acolyte or just need some fresh titles on your shelves, here's our pick of London's best independent bookshops, many of which also host author signings, readings and discussions, and at least one of which also serves wine…
…which is a novel idea.
---
---
NORTH
Books are stacked from floor to ceiling at this bookshop, independently run by husband-and-wife team Marek and Jessica. Titles here span a range of genres, with a predilection for the arts – but their online service can also net you any book currently in print in the UK.
Address: 134 Regent's Park Rd, London NW1 8XL
–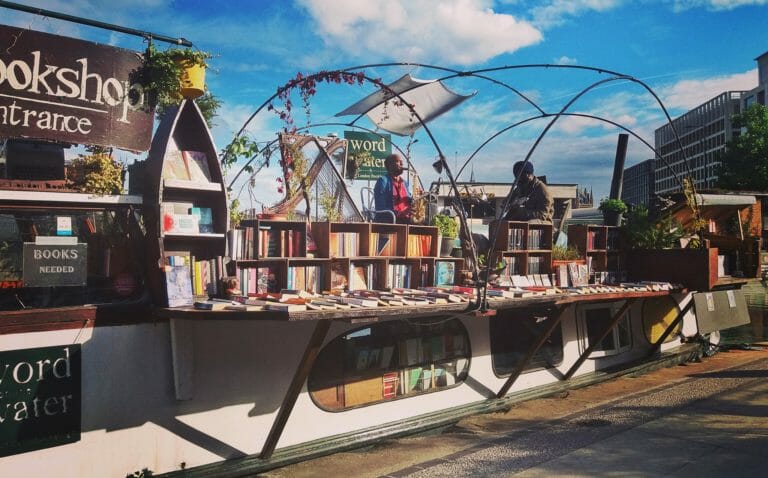 You've probably poked your head into this bookshop on a barge on a weekend stroll to Granary Square or Coal Drops Yard. Below deck is a library dotted with nautical curios and Chesterfield armchairs; up above is an open-air stage that plays host to musicians weekly. And there's an excellent stretch of grass just opposite – head up the ramp, treat yourself to something from Ruby Violet, and sprawl out with a good book.
Address: Regent's Canal Towpath, London N1C 4LW
–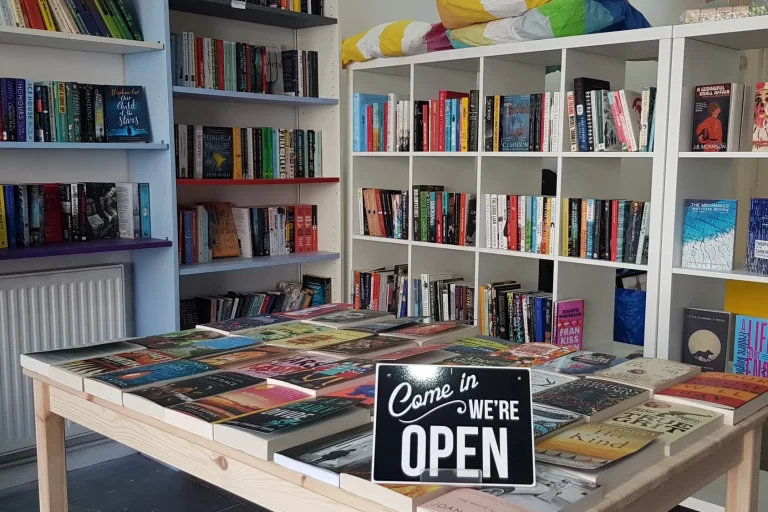 The All Good Bookshop couldn't be more wholesome: it was founded by locals who missed having a bookshop nearby, and they're still happy for new folks to pitch in too. Their Writers' Group has been going strong for over a decade (even continuing online throughout the pandemic) and they also host spoken word nights, author Q&As, and stand-up comedy.
Address: 35 Turnpike Lane, Wood Green, London, N8 0EP
–
BookBar | Highbury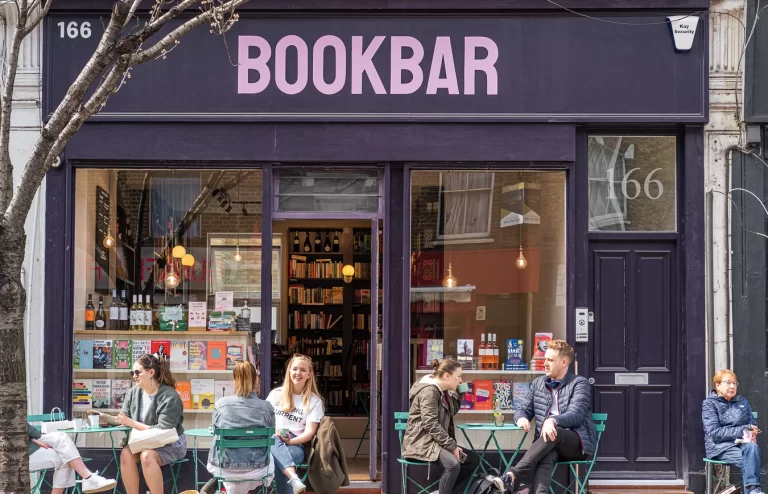 BookBar was established with the goal of making reading more sociable. And to achieve this? They run book clubs, author Q&As, 'Shelf Medication' book deliveries… and serve wine.
Address: 166 Blackstock Road, London, N5 1HA
EAST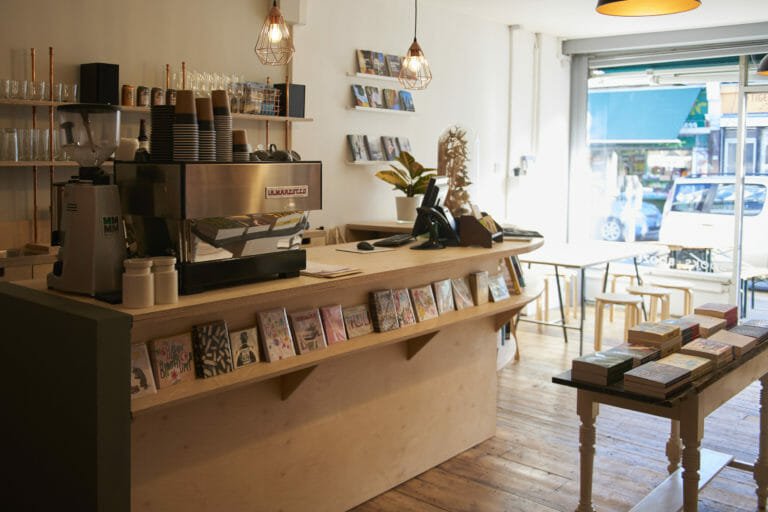 Leyton's Phlox is the second incarnation of an 80s Belfast book shop, run by the original owners' daughter. In this beautiful, airy store, a wide range of fiction, non-fiction and children's titles are bolstered by Allpress coffee, local craft beers and wine – all of which locals can now order online.
How to order: Take a look online. The website is currently down, but we'll update this when they're back up and running.
–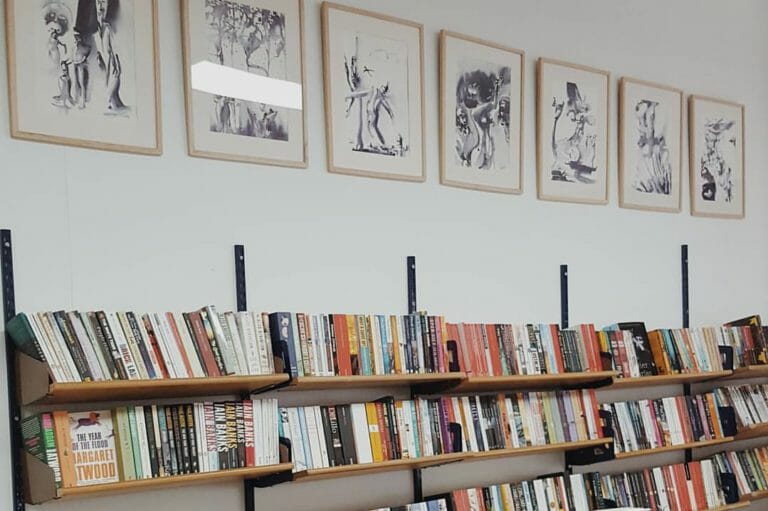 Burley used to run Camden Lock books in Old Street station (which recently closed down). Fisher applied to work there. Instead, the two opened their own bookstore on Kingsland Road, home to author talks, live music nights, art exhibitions and – most importantly – beautiful, 'small press' books designed to linger over. And even when their store is closed, they're committed to giving you that personal service – drop them a line with the last book you loved reading, and they'll post you something new you might enjoy. They've also launched a new podcast, 'The Isolation Station', to continue championing their favourite authors.
How to order: Drop them a DM on instagram or email [email protected]. They're hoping to continue fulfilling orders of books they have in stock in the shop.
–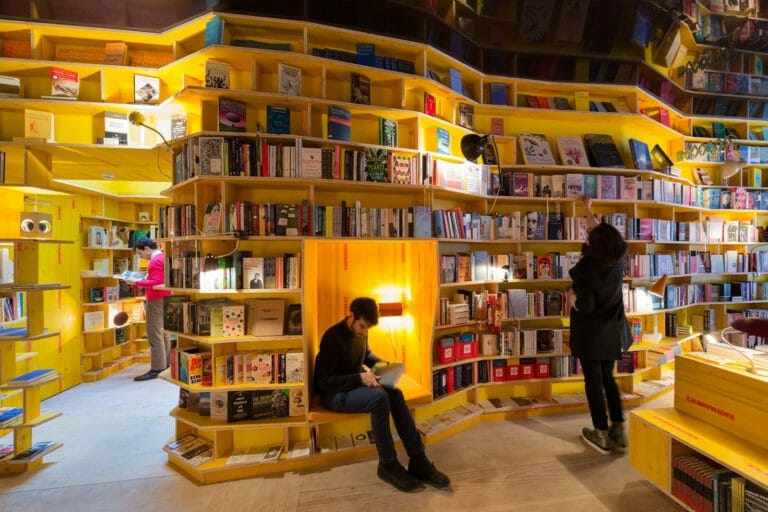 Libreria is a bookshop from tech entrepreneur Rohan Silva. And even more surprisingly, it's the complete antithesis of the online book-shopping experience. In defiance of algorithms and filters, the seemingly infinite shelves are grouped by theme – from 'sea and sky' to 'enchantment for the disenchanted'. It's a celebration of curation and the physical act of browsing – and while their doors are shut, they're trying to do the best they can with a (gasp) online store, picking different titles out every week and offering doorstep delivery.
How to order: Take a look online.
–
Once known as Eastside books, this little spot on Brick Lane has been going strong since the 90s. If you're looking for inspiration, their website lists current bestsellers – but you can also email the team and they'll happily give you some recommendations to go on, delivering free to Tower Hamlets residents and posting further afield. While you're at home, you might also want to have a crack at their short story competition – top prize is £1000 and they're accepting submissions from everyone.
How to order: Call 0207 247 0216 or email [email protected]
–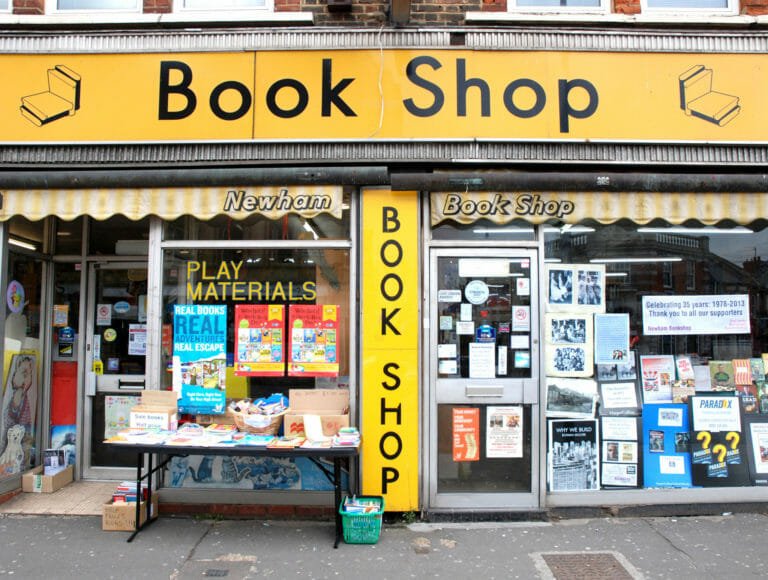 The Newham Book Shop has been going strong since 1978 and will not be stopping now, thank you very much. If you've had the pleasure of visiting in person, you'll know it as an Aladdin's cave of literature, with books piled on almost every available inch of floorspace and a generous kids' section. They too are unable to order in any new books from suppliers, but they're happy to send out any of their existing stock where possible. They'll be cycling around the neighbourhood dropping off orders, and can post books further afield if you've got your eye on a particular title.
How to order: Call up on 020 8552 9993, or email [email protected]
–
SOUTH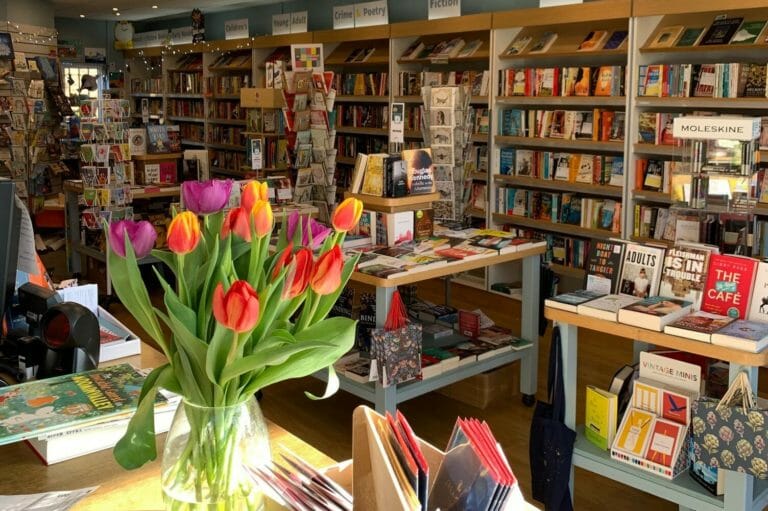 Fronted by a quartet of literary enthusiasts, this award-winning local bookshop has been going strong for 30 years. In the grips of the crisis, they're hand-delivering and posting titles – give them a bell and the owner will walk to local houses herself, or pop them in the post.
How to order: Call 020 8670 1920 or email [email protected]
–
Perched on Crystal Palace's arcadian Westow Street, The Bookseller Crow fits into the high street's patchwork of mainly independent businesses. They've been here since the 90s, and are keeping their virtual doors open with deliveries of any book on their shelves.
How to order: Look online, or call 020 8771 8831
WEST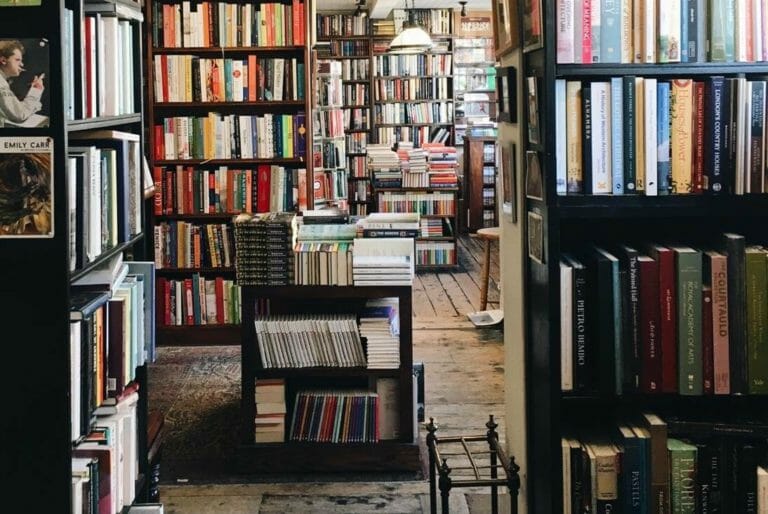 Chelsea's creaky, deeply charming book emporium only stocks one copy of each book, and arranges them in no particular order. It might be easier to track down a tome now that they deliver – in hand-wrapped brown paper packages tied up with string. Julie Andrews would be delighted. READ MORE
How to order: Email [email protected] or call 020 7589 9473 for recommendations (or a chat)
–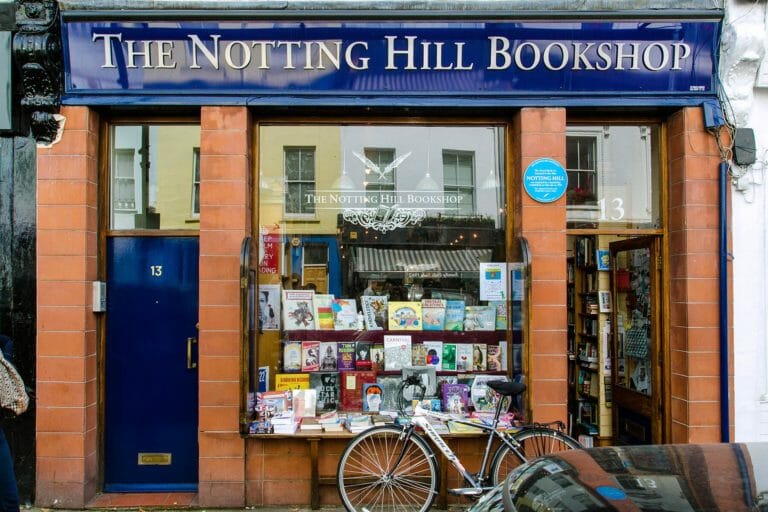 It's the inspiration behind the bookshop in Notting Hill, where global superstar Anna Scott (Julia Roberts) falls in love with Will Thacker (Hugh Grant) despite him being an absolute nobody with only a successful independent business and a house in Notting Hill to his name. Originally a travel bookshop, the real shop's since expanded to beautiful hardback copies of classic books that make for excellent gifts. And if you know somebody celebrating a birthday in isolation, you can post one of said books right to their doorstep.
How to order:  Order online
–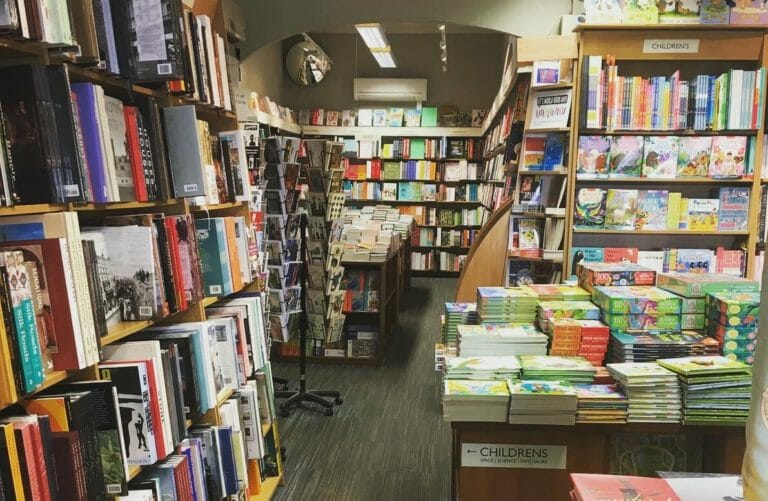 There's been a bookshop at 22 Thurloe Street since the 1940s, and its current incarnation – South Kensington Books – has just closed their doors for the first time in 10 years. They're still delivering, though, and they've put together bundles of hand-picked book selections, from new fiction releases and mental wellbeing to non-fiction books covering 'big ideas'. You can make tweaks to their picks if you've already read one of them, or just request a specific title, by getting in touch.
How to order: Order packages online, or request titles via [email protected] or 02075892916
–
CENTRAL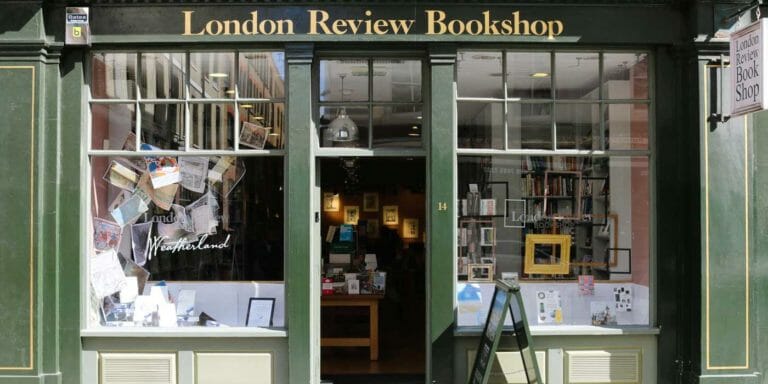 Varied, stimulating and er, full of words, the LRB is the bricks-and-mortar embodiment of the literary magazine, the London Review of Books. They've been here since 2003, with over 20,000 volumes on their shelves and one hell of a cake shop. The cakes, sadly, aren't up for delivery, but the books are – browse their current picks or get in touch to order something specific.
How to order: Take a look online here. Now that Gardners have closed, they're trying to find new ways to deliver specific titles, but in the meantime you can still order from their own collection. Check for updates here.
–
Ploughing on undaunted, Daunt have just launched their own delivery service. Their online shop lists everything from staff recommendations to signed copies and themed bundles spanning from translated fiction to 'wicked wit'. They're adding new titles all the time, but in the meantime you can get in touch for specific books.
How to order: Online, or via [email protected]
–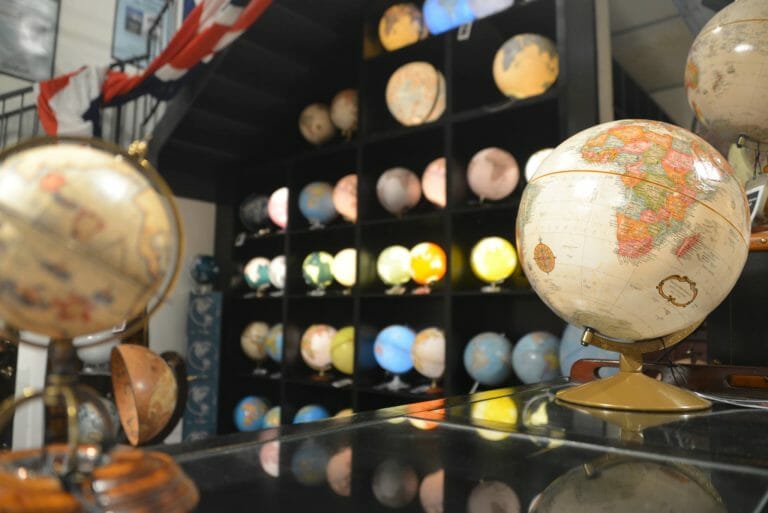 Stanfords closed the doors to their Long Acre travel bookshop – where Ernest Shackleton, Florence Nightingale and Captain Scott all started planning expeditions – back in January. It survived an incendiary bomb in 1941 thanks to stacks of Ordnance Survey maps stored in the roof, but alas, it hasn't survived the digital age so well. They've just downsized to a smaller store round the corner to focus their efforts on online sales – a timely move since that's the only way you can currently buy their books. Head online, buy yourself some travel guides and paper maps, and spend a weekend planning your dream trip once this is all over.
How to order: Head online, or call 020 7836 1321 to collect by appointment
–
A short stroll from Savile Row, Heywood Hill is the book-lover's equivalent of a tailors. They run a bespoke subscription, A Year In Books, in which they personally pick out a book every month for you depending on your own tastes, as well as a library curation service, filling shelves with a hand-picked selection of old and new books. And that personal service extends to online orders, too – there are book bundles that they've put together and virtual 'front tables' for you to browse, or you can order specific titles.
How to order: Order online, or call 020 7629 0647 for specific books and/or a chinwag.
---
Looking for culture on lockdown? Watch Shakespeare at the Globe from your sofa…