Layla is a bakery by day, and occasionally a natural wine bar by night.
No matter what time it is, it's the perfect place for a toast.
You'll find it on Portobello Road, right up at the end way beyond all the antique stalls (and even the modern stalls too) just up from Golborne Road. It was an idea founder Tessa Faulkner dreamt up in lockdown, presumably because that was when everyone was butching up on their sourdough skills during the day, and then drinking gallons of wine in the evening.
The venue itself is a warm, inviting space with floor-to-ceiling windows drenching the simple white walls & unvarnished wood with light. Everything's centred around a single communal table in the centre, and all of the machinery of the bakery itself is left exposed for you to see oven-fresh loaves & pastries make their way to the shelves.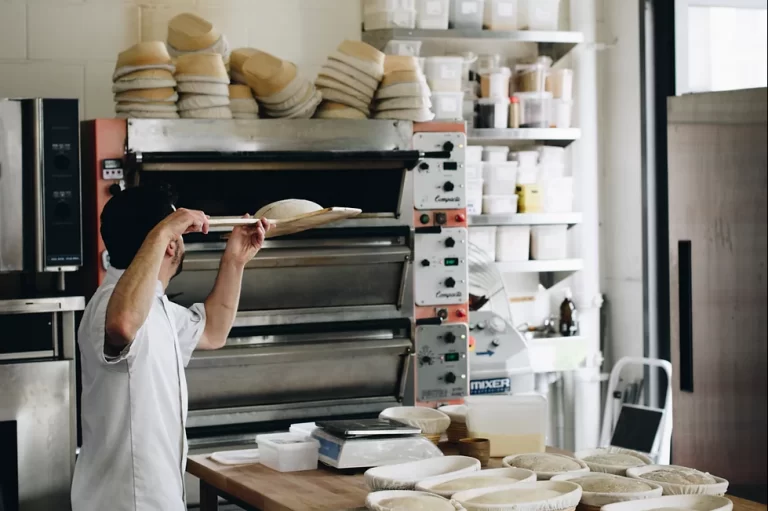 This being the year 2022, and this being Notting Hill, it hopefully doesn't come as a surprise that all of those loaves & pastries are scratch-made using stonemilled flour, from wheat grown in a biodiverse farm, and with seasonal ingredients that reduce waste to an absolute minimum. What comes out includes three types of sourdough (white, wild rye and 7-seeded), plus spiced brioche buns, peanut cookies, gigantic focaccia sandwiches, and more.
Layla happens to be one of the most sustainable bakeries in London, too. Any leftovers are then reinvented – excess croissant dough, for instance, gets stuffed with HG Walter pork to become ultra-crispy sausage rolls, while surplus brioche has a little sourdough starter added in before becoming their standout cinnamon & cardamom buns. They're so good, it would really be a waste for them not to have any waste dough.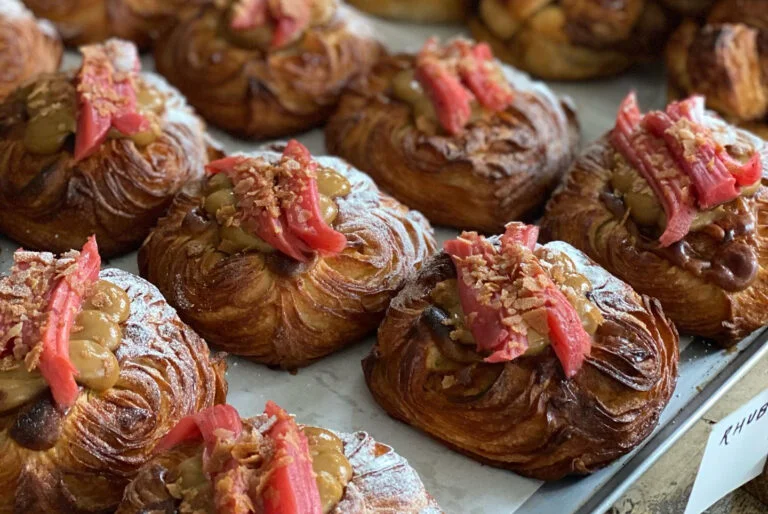 But now and again, once the sun dips below the horizon, the table gets redressed, and the bottles come out as they hold occasional pop up dinners there, too. Recently, they've invited in Poons, The Kochi Kitchen, and Elystan Street superchef Thomas Straker in to man the pans while they provide the booze. And twice a month, they fire up the ovens to make their own sourdough pizzas, served with wine and ice cream. It's a combination that seems to prove very popular indeed…
…you could even say they're the toast of the neighbourhood.
NOTE: Layla is open daily, 8am-4pm, with occasional late openings for supperclubs and collabs. You can find out more (and book tickets for supperclubs) at their website right HERE.
Layla | 332 Portobello Road, W10 5SA
---
Guess what? London has some great wine bars that aren't even bakeries.