Everyone's adapting to social distancing, and most of that involves going online.
And the National Theatre certainly isn't going to be upstaged.
So the people in charge are uploading a classic play of theirs every Thursday onto YouTube. They'll be free to watch for seven days, until they're replaced by the next show, continuing for a full month. It all launches on the 2nd of April, and here's the full, standout-studded lineup:
One Man, Two Guvnors (2nd – 9th April)
Directed by Nicholas Hytner, and adapted from a 1743 Italian comedy, this is the instant-classic that won James Corden his Tony award. It's set in '60s Brighton when our husky hero finds himself separately employed by two men: a gangster, and an upper class twit. Complications, if you can believe it, ensue.
Jane Eyre (9th – 16th April)
A beautifully minimalist take on the broodingly intense novel. Directed by Sally Cookson, it's been crazily well-reviewed, and the actors have been roundly praised for their intense, raw energy. There's real fire onstage, and real fire in the performances.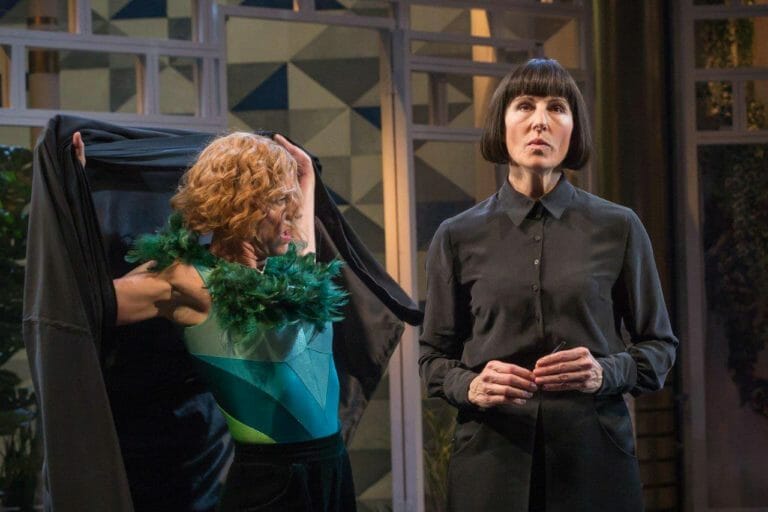 Treasure Island (16th – 23rd April)
This is the NT's Christmas show from 2014, and it was a corker. The Guardian called it an "astonishing spectacle", and The Stage said it was "thrillingly executed". The adaptation turns Jim Hawkins into Jemima ("girls need adventures too, Mrs Hawkins"), and Arthur Darvill's performance as Long John Silver is both magnetic and menacing.
Twelfth Night (23rd – 30th April)
Another gender-swap, this time Malvolio is now Malvolia, as played by Tamsin Greig. Of course, it only makes more sense when you consider that the main character is a woman pretending to be a man. Thus, the love triangles become love dodecahedrons.
These shows weren't just shot with a tripod and a camcorder, either. The whole point was to show them in cinemas, so they've been very professionally filmed & edited. And to boot, the NT are going to be uploading a whole bunch of extra content alongside them, including interviews, clips, and post-stream talks.
Looks like they've got their act together.
NOTE: The National Theatre At Home starts on April 2nd at 7pm, and continues until April 30th. You can stream the current show for free at their YouTube channel HERE.
---
While you're on the sofa… there's a ton of stuff you can still do.