The Best Things To Do In Nashville
Main image: Hatch Show Print
There's a heck of a lot of things to do in Nashville, Tennessee's 'Music City'.
And you don't want to miss a beat.
Which is why we've rounded up for you only the best of what's on in the city, from historic spots in the world of country music, to hyper-futuristic virtual reality arcades; art deco art museums; an entire festival devoted to tomatoes; a concert in a 300-foot deep cave; wine-fuelled art crawls; midnight movies; and a full-size recreation of an Ancient Greek monument.
So, please welcome to the stage – the very best things to do in Nashville.
---
PS You can explore all of our favourite restaurants, bars, hotels, and things to do in our full Nashville City Guide
---
TOUR THE HISTORIC RYMAN AUDITORIUM | Downtown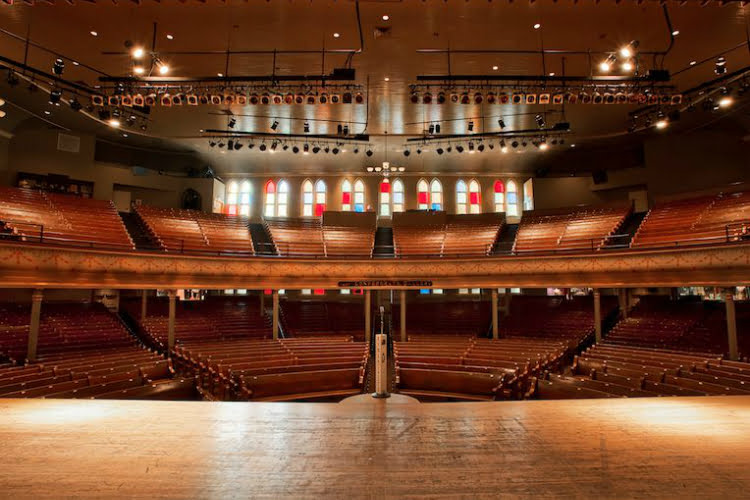 Then record your own song in the official studio. VIEW MORE INFO
Details: Tours daily, 9am-4.30pm | 116 Fifth Avenue North, Nashville, TN 37219 | Tour $21.95, recording $30-40
–
JOIN A JAZZ OR MOTOWN DANCE PARTY IN AN OLD BALLROOM | Downtown
Woolworth on 5th's basement ballroom's been restored, and now plays host to live music and poetry nights. VIEW MORE INFO
Details: Regular dates | 221 5th Ave N, Nashville, TN 37219 | Free Entry
–
TOUR THE STUDIO WHERE ELVIS RECORDED 200+ SONGS | Downtown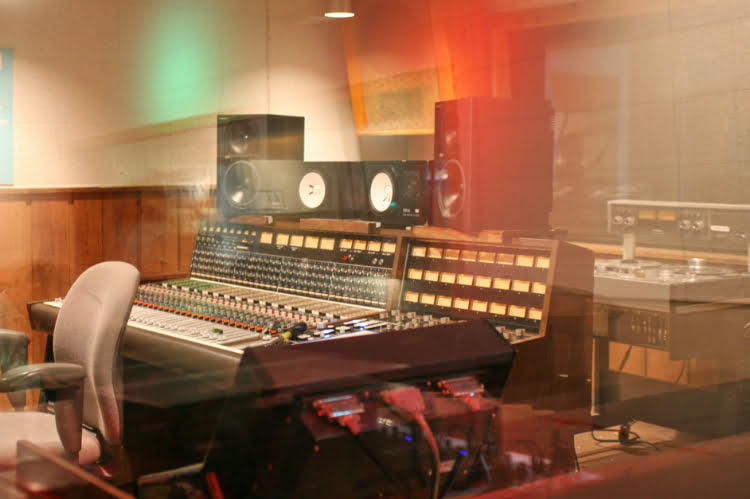 Take a look around the Country Music Hall of Fame and Museum, then hop on the shuttle bus here. VIEW MORE INFO
Details: Tours daily | 1611 Roy Acuff Pl, Nashville, TN 37203 | $41
–
HEAR SONGWRITERS SING AT THE LISTENING ROOM | SoBro
They do a cracking brunch here, too. VIEW MORE INFO
Details: Mon-Sat 11am-3pm, 4-11pm (from 10am Sat) | 618 4th Avenue South, Nashville, TN 37210 | $$
–
TOUR THE CITY'S BEST BARS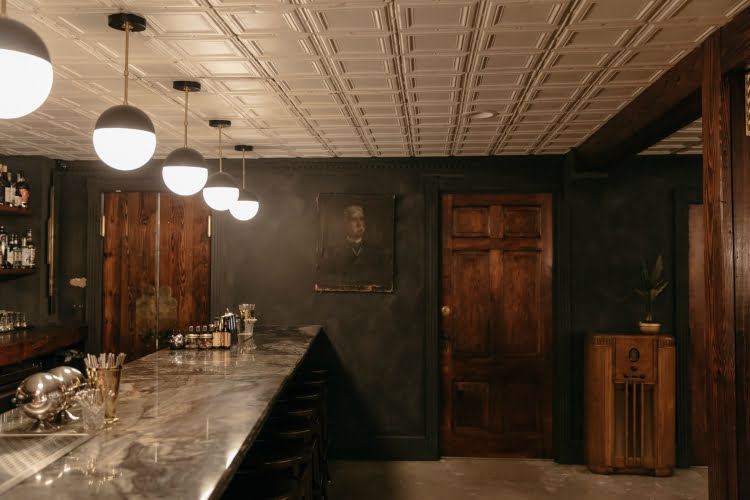 Here's where you can find them… VIEW MORE INFO
–
ZIPWIRE OVER THE SAVANNAH AT NASHVILLE ZOO | Grassmere Park
Then check out their lates schedule; from open air cinema to craft beer parties with roaming animals. VIEW MORE INFO
Details: Open 9am-6pm daily (4pm in winter) | 3777 Nolensville Pike, Nashville, TN 37211 | From $17
–
VISIT… THE PARTHENON | West End
It's a full size replica, complete with 42-foot gilded statue of Athena. VIEW MORE INFO
Details: Tues-Sat 9am-4.30pm, Sun 12.30pm-4.30pm | 2500 West End Avenue, Nashville, TN 37203 | $6
–
STROLL THROUGH THE MUSEUM AND GARDENS AT CHEEKWOOD | West Nashville
Then stick around for their Lates, with silent discos and craft cocktails. VIEW MORE INFO
Details: Tues-Sun 10am-5pm (Thurs/Fri lates 5-10pm) | 1200 Forrest Park Drive, Nashville, TN 37205 | $20
–
WATCH A GIG IN A 333-FOOT DEEP CAVE | McMinnville
And follow it up with some nocturnal potholing. VIEW MORE INFO
Details: Regular dates | 1437 Cumberland Caverns Road, McMinnville, TN 37110 | From $30
–
ORDER THE FRIED BOLOGNA SANDWICH AT ROBERT'S WESTERN WORLD | Downtown
Wash it down with an ice cold PBR beer, and soak up the live country music. VIEW MORE INFO
Details: Open 11am-2am daily (from noon Sunday) | 416B Broadway, Nashville, TN 37203 | No cover charge
–
HEAD TO THE TOMATO ART FEST | Five Points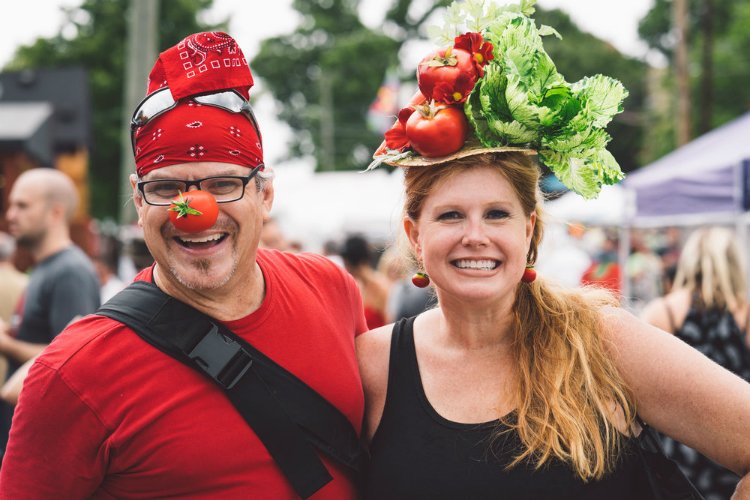 This August festival sees Nashvillians paint the town red with all manner of tomato-based activities; including art classes, parades, Bloody Mary contests, tomato story time, a redhead contest, a tomato beauty pageant, and regular attempts to best the world record for "Largest Gathering of People Dressed as Fruit/Vegetables". VIEW MORE INFO
Details: Every August | Woodland, Five Points | $
–
PEDAL THROUGH SOBRO ON A GIANT PARTY BIKE | SoBro
With your own private bartender and DJ, obv. VIEW MORE INFO
Details: Any time, any where | 516 5th Avenue South, Nashville, TN 37203 | From $39 individual, $360 private hire
–
WALK THROUGH THE GEORGE JONES MUSEUM | Downtown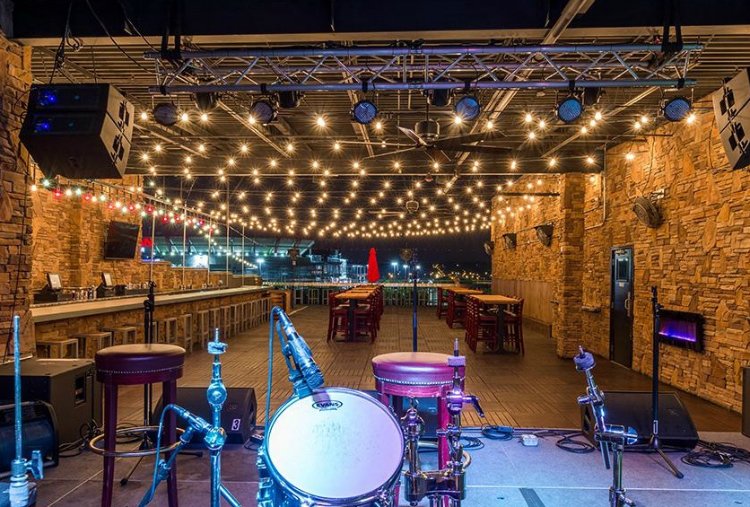 Learn about one of Country Music's most successful artists, before hearing the stuff live on their rooftop bar overlooking the river. VIEW MORE INFO
Details: Museum open daily 10am-8pm, rooftop 11am-10pm Sun-Wed, 11am-1am Thur-Sat | 128 2nd Avenue North, Nashville, TN 37201 | $17 entry
–
TRY THE XXX HOT CHICKEN AT PRINCE'S | Goodlettsville
It's not for the faint-hearted. VIEW MORE INFO
Details: Open 11.30am-10pm Tue-Thur, 11.30am-4am Fri, 2pm-4am Sat | 123 Ewing Drive, Nashville, TN 37207 | $
–
SWIM, BOWL, AND PLAY PING PONG AT PINEWOOD SOCIAL | Downtown
Oh, and get cocktails for each activity. VIEW MORE INFO
Details: Open M-F 7am-1am, S-S 9am-1am | 33 Peabody St, Nashville, TN 37210 | $$

ATTEND A LIVE BROADCAST AT THE GRAND OLE OPRY | Opryland
Then snoop round the dressing rooms on a backstage tour. VIEW MORE INFO
Details: Recorded shows almost daily | 2804 Opryland Drive, Nashville, TN 37214 | From $40
–
VISIT ONE OF NASHVILLE'S HIGH-END EATERIES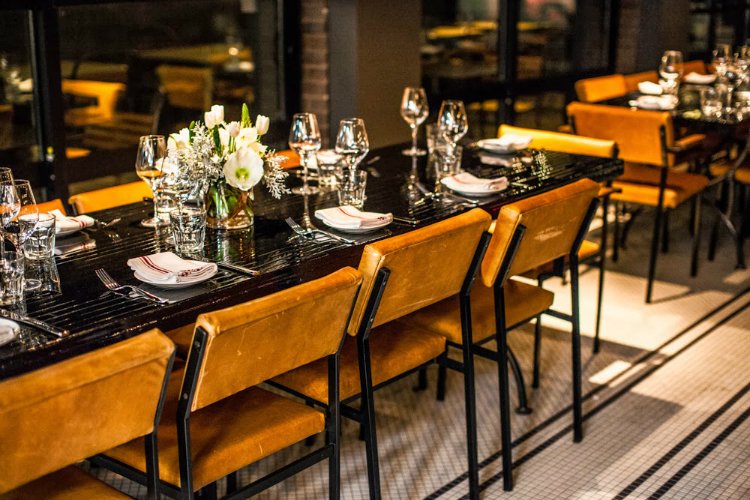 We have a few suggestions here… VIEW MORE INFO
–
EXPLORE THE SHOPS AND CAFES IN HILLSBORO VILLAGE | Hillsboro Village
Make sure you stop for a coffee at Fido and brunch at Biscuit Love. VIEW MORE INFO
–
THEN CATCH A FILM AT THE BELCOURT | Hillsboro Village
They have midnight screenings of everything from cult classics to niche documentaries. VIEW MORE INFO
Details: Daily screenings | 2102 Belcourt Avenue, Nashville, TN 37212 | $10
–
GO ON A FREE EVENING ART CRAWL | Downtown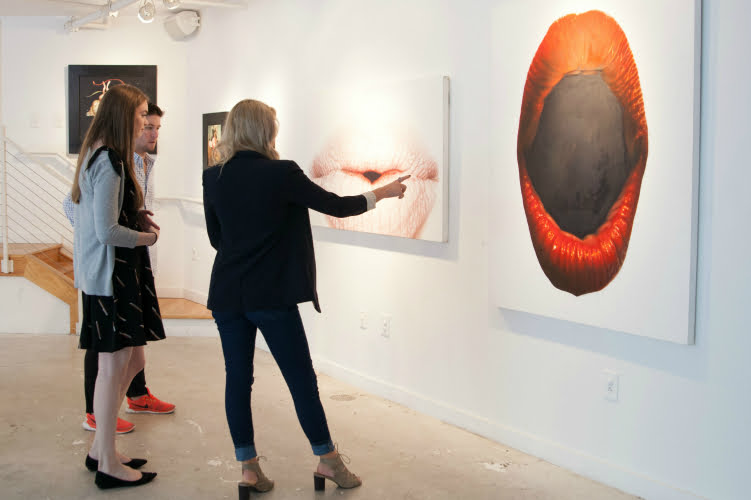 25 galleries, with a side of free wine. VIEW MORE INFO
Details: First Saturday of every month | Across Downtown | Free Entry
–
PADDLE UP THE CUMBERLAND | Rock Harbour Marina
Or canoe, whatever floats your boat. VIEW MORE INFO
Details: Open Wed-Fri 11am-5pm, weekends 10am-5pm | 525 Basswood Avenue, Nashville, TN 37209 | From $26/hour
–
LISTEN TO FREE CONCERTS IN A VINEYARD | Arrington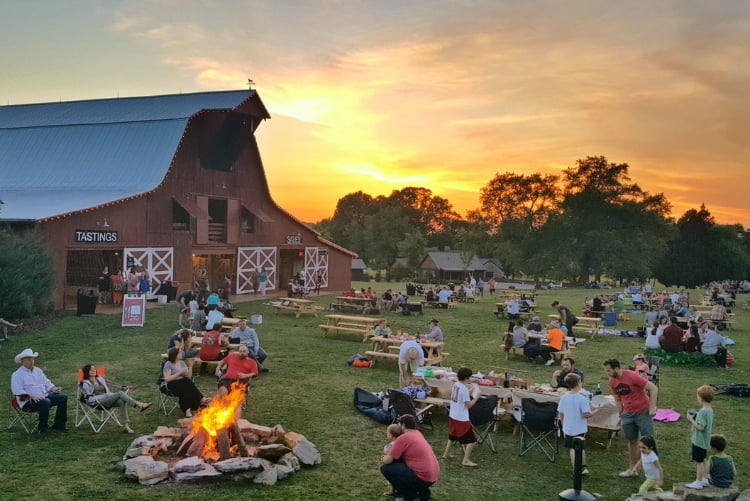 Pack a picnic, and settle in for some jazz or bluegrass. VIEW MORE INFO
Details: Every weekend April-October | 6211 Patton Rd, Arrington, TN 37014 | Free Entry
–
DRINK STEINS OF MIMOSAS AT THE VON ELROD'S SAUSAGE BRUNCH | Germantown
Then attempt to play Hammerschlagen; hitting a nail into a tree trunk. Using the wrong end of a hammer. VIEW MORE INFO
Details: Brunch served weekends, 10am-2pm | 1004 4th Avenue North, Nashville, TN 37219 | $$
–
BROWSE THE POSTERS AT HATCH SHOW PRINT | Downtown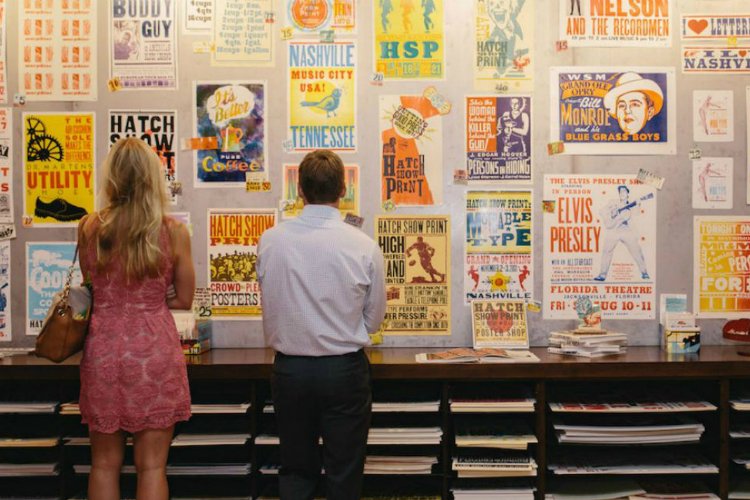 It's one of America's oldest letterpress print shops. VIEW MORE INFO
Details: Open daily 9.30am-6pm | 224 5thAvenue South, Nashville, TN 37203 | Free
–
HIT THE NASHVILLE NIGHT MARKET | Fisk/Meharry
There's vintage shops, record stalls, live music, street food, and fire breathers. VIEW MORE INFO
Details: First Friday of every month | 808 19th Avenue North, Nashville, TN 37208 | $5
–
GO DOWN THE RABBIT HOLE | Midtown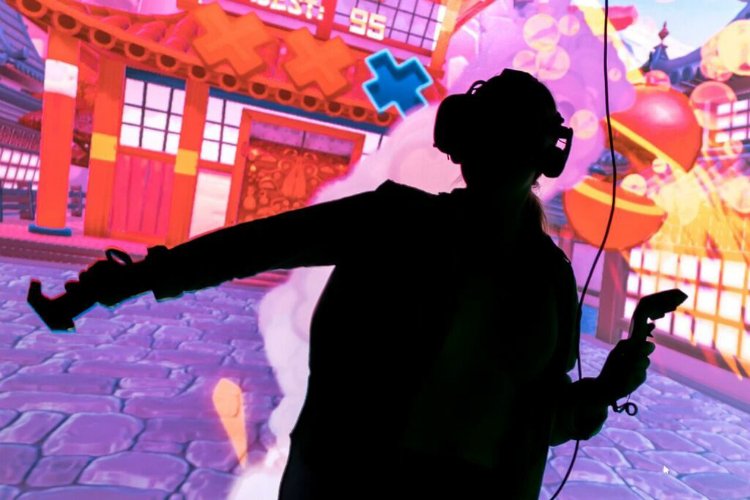 AKA, the city's first VR arcade. VIEW MORE INFO
Details: Open 12-9pm Tues-Thurs, Sun; 12-10pm Fri/Sat | 1807B Church Street, Nashville, TN 37203 | From $15
–
SIP BEERS IN A VINTAGE TROLLEY CAR | Germantown
Then play a game of cornhole on the outdoor patio. VIEW MORE INFO
Details: Open daily 11am-3am | 1318 6th Avenue North, Nashville, TN 37208 | $
–
CHECK OUT NASHVILLE'S FINEST ART COLLECTION | Downtown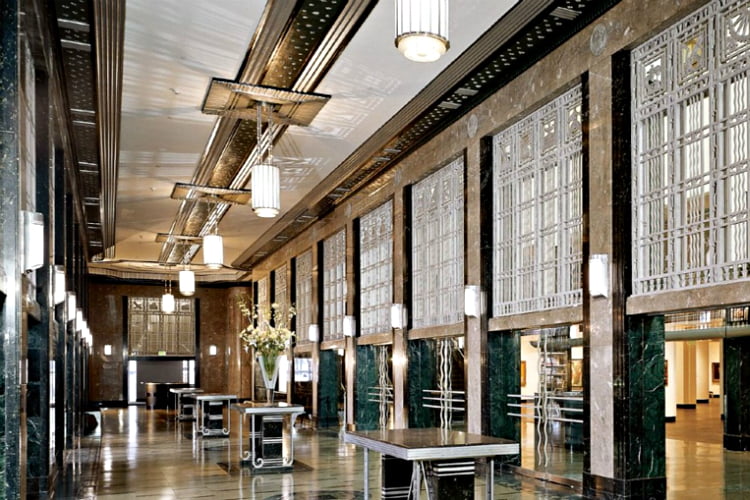 The Frist Art Museum showcases everything from contemporary local art to political photography; plus a packed schedule of workshops and classes. VIEW MORE INFO
Details: Open 10am-5.30pm daily (until 9pm Th/Fri, and from 1pm Sun) | 919 Broadway, Nashville, TN 37203 | $12
–
THEN HEAD TO THE JOHNNY CASH MUSEUM | Downtown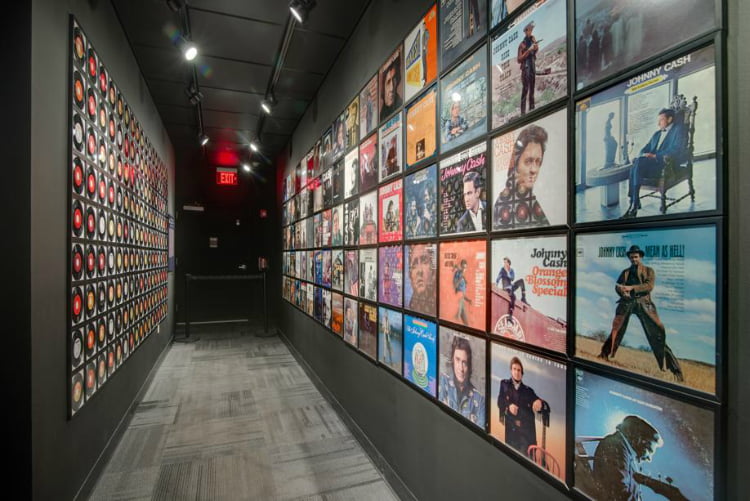 If you forget how to navigate this corridor, just Walk The Line. VIEW MORE INFO
Details: Open 9am-6pm daily | 119 3rd Avenue South, Nashville, TN 37201 | $19.95
PS Need somewhere to stay while you're checking this all off? Peruse our guide to the Best Hotels In Nashville…