The Tick Tack Club | London Bridge
It's the start of a new year.
Which means that it's time to look ahead. It's time to move forward. It's time to evolve. It's time to let go of history, and race toward the future.
But as that all sounds like hard work, let's first bid farewell to the past by spending an evening inside an Art Deco restaurant and illicit 1920s gambling den tucked up a dark alleyway in the shadows of London Bridge.
You know, for old times' sake.
A hidden place in time concealed behind the entrance to gangster Billy Kimber's wallpaper shop, the Tick Tack Club's set out over two floors –
THE CLUB ROOM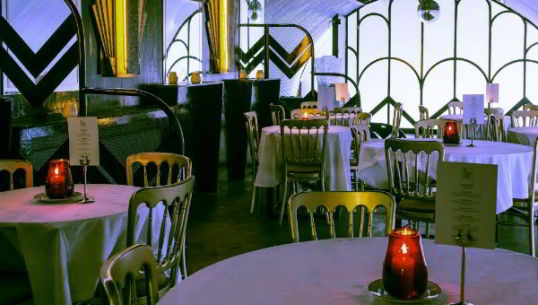 An Art Deco-inspired dining room and lounge, it's the place to go for a decadent five-course feast with cocktails, live jazz and dancing. Dressing in appropriate evening attire is advisable, but so is keeping your wits about you when heading downstairs into…
THE GAMBLING DEN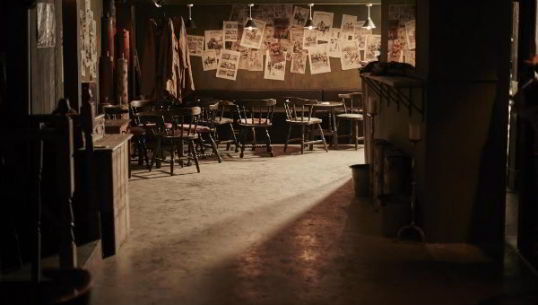 The heart of Billy Kimber's operation: an illicit world of 1920's backstreet bookmaking, fortune tellers, police raids, pub food, booze and sing-a-longs around the piano.
Because even gangsters love a sing-a-long.
NOTE: 1) Give the wallpaper shop's receptionist a wink on your way in, and she'll give you some cash to bet on the horses. 2) Guests are highly encouraged to dress appropriately for the occasion, in either 1920s cocktail wear or underworld garb. 3) It's open every Friday & Saturday from 29th January 2016 (7pm to 2am) – Tick Tack dinner tickets (£45) and general entry tickets (£15) are now on sale HERE
The Tick Tack Club | A Secret Location Near London Bridge