It's a wintry night, and you're wandering down a cobbled alleyway lined by ancient stone buildings in the heart of Dickensian London.
Glowing, gas-fired street lamps flicker, lighting the path ahead of you as you round the corner to your destination. Heading inside, you emerge into a vast, oak-panelled hall with towering stained glass windows, and an ornate hammerbeam ceiling. It's barely changed since it was built almost five hundred years ago, and tonight it's decorated with boughs of holly, and filled with the scent of hot mulled wine and mince pies. You settle into your seat, as one of the country's most beloved Christmas stories is brought to life just a stone's throw from where it was written…
This is Antic Disposition's production of A Christmas Carol, a show that they've been putting on (and selling out) since 2012. No, it's not supposed to be immersive, but it ends up bring that way, mostly thanks to the location: Middle Temple Hall. If you've never been there, it's not a surprise – with a couple of exceptions (like this show), it's typically closed to the public. Built back in 1572, it's one of the four 'Inns of Court' that gets to call its members barristers. Dickens himself was a member when he studied law, and even to him it would have been ancient. And at 100 feet long and 40 feet wide, it's certainly grand enough to hold a theatre production, too. You probably won't be surprised to hear that Shakespeare's Twelfth Night had its first ever performance there.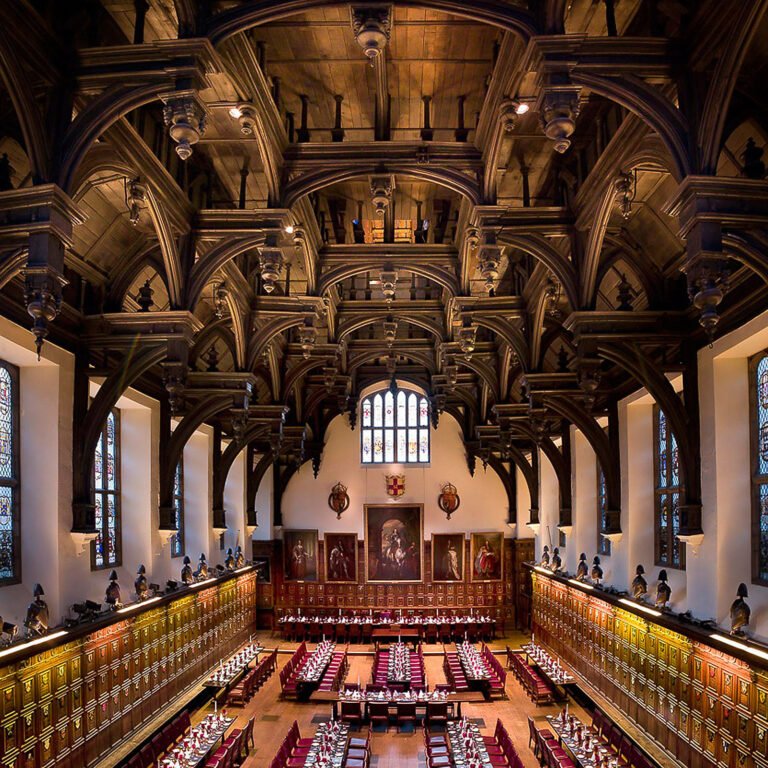 This particular show is a thoroughly old-fashioned, top hatted, 5* gem. The theatre troupe make full use of the space, and the impressive acoustics it can muster for both the actors and the live musicians, allowing the harmonies to echo through the hall. The audience are seated on three sides of the 'stage' so as to bring everyone closer to the action, meaning that you can hear Scrooge being a total bastard to Bob Cratchit without the need for a microphone.
Oh, and the smell of mince pies and mulled wine that we mentioned earlier? That'll be coming from their excellently named pop up, Bar Humbug. It's open both before & after the shows, up until 11pm for the evening performances.
As we mentioned, it sells out every year, so if you want to get hold of a ticket… you'll need to go like the Dickens.
NOTE: Antic Disposition's A Christmas Carol runs from 21st – 30th December 2023. Tickets start at £45, and you can book HERE.
Middle Temple Hall | Middle Temple Lane, Temple, EC4Y 9AT
---
Theatre fan? Check out the best London theatre shows on now