Close your eyes and picture this…
Okay, don't close your eyes, you need to keep reading. But you get the idea.
It's a balmy summer's evening. You're in an intimate, candlelit garden, sitting next to a tranquil lilypad-strewn pond and sipping a glass of wine. And a few feet away from you, some of the most talented instrumentalists in the country are playing some truly spine-tingling music…
If that sounds even vaguely nice, then have we got some good news for you: Secret Garden Concerts are back for 2021. The whole idea was born back in 2020, after the COVID-shaped hammer slammed down on pretty much all concerts. Cellist Chris Grist decided to open up his gigantic, palatial garden (which, it should be mentioned, is located down in deepest darkest Streatham) and use it as a venue for small-scale, outdoor classical concerts.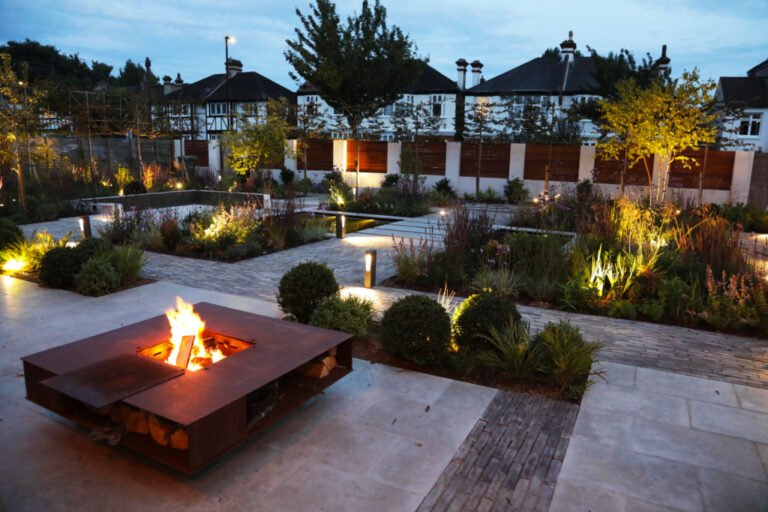 Now, it's back with a whole lot more strings on its bow – there are going to be comedy nights, theatre shows, and jazz quartets thrown into the mix, with 15 events across the summer. They'll all still take place in Chris Grist's atmospheric garden, with its fire pit, pond, and small stage, and he's managed to find space for a bar & some top-drawer chefs, too.
Some of the highlights this year include singer/songwriter Nerina Pallot, Jay Rayner and his quartet, comedians Sara Pascoe and Angela Barnes, the award-winning (and highly controversial) Pip Utton's one-man show 'Adolf', and the extraordinary Brodsky Quartet, who have collaborated with musicians like Björk, Elvis Costello and Paul McCartney. It's a strong lineup.
If you're feeling peckish, then you can scratch that itch with some one of the food offerings. This year, you'll either find Afghan-fusion BBQ from Cue Point (they so something called a brisket 'naco' which is like a delicious marriage between a naan bread and a taco), or 2018 MasterChef UK Semi-Finalist Nisha Parmar, who's cooking up the likes of Korean chicken bao buns, tiger prawn coconut daal, and tropical Eton mess.
Having been designed in lockdown it's all completely COVID-safe, and they've even put a Spotify playlist online for you to listen to the tracks if you want a preview.
Or, you just want to be reeeeeally socially distanced.
NOTE: This year's Secret Garden Concerts run from Friday 30th July to Sunday 12th September. You can find out more, and get tickets at their website right HERE.
Secret Garden Concerts | 53 Mount Ephraim Lane, SW16 1JE
---
Like outdoor entertainment? We've definitely got an outdoor movie screening to suit you…