The Lost Lagoon | Bompas & Parr Do It Again
When you woke up this morning, you probably didn't think you'd be preparing to embark on a journey on the world's biggest underground boating lake, complete with its own weather system, a pirate ship, and a hidden party bar.
But apparently that's just how life works.
So allow us to introduce The Lost Lagoon. It's taking place from February through to April in a mysterious, long-lost grotto, which – as it turns out – has been sat hidden beneath a Shepherd's Bush shopping centre.
It's been put together by the geniuses at Bompas & Parr who have an unimpeachably good track record of not only coming up with insane ideas, but executing them amazingly well too: they've created, among many, many other marvels, a breathable gin & tonic cloud in a cathedral, glow-in-the-dark jelly, and Willy-Wonka style flavour-changing chewing gum.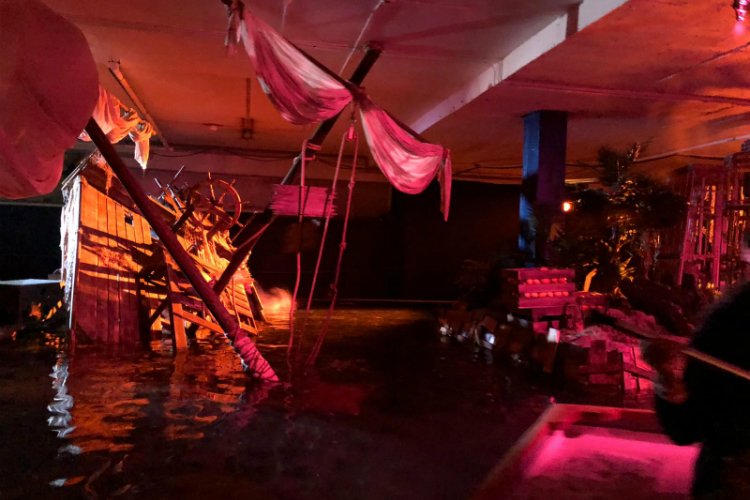 For this particular neo-tiki-style adventure, they've created a fully immersive theatrical show with a plot inspired by the very real buccaneer Captain Morgan himself. We won't tell you exactly what the experience will entail, but here's the gist:
Like a good buccaneer, you'll assemble your crew, get yourself some ink and don a bandana – which may or may not turn out to be vital to your success – before finding your way to the lagoon. Here, you'll be put into your very own boat, which you'll have to navigate across the subterranean lake to series of islands, avoiding rain showers and shipwrecks en route. At each of those islands – inhabited by strange, rum-muddled castaways – you'll receive both some ingredients, and a new fragment of the captain's secret, ultimate punch recipe. Once you're armed with the final ingredients, you'll be able to decipher the recipe and head to the greatest treasure of all: the party bar.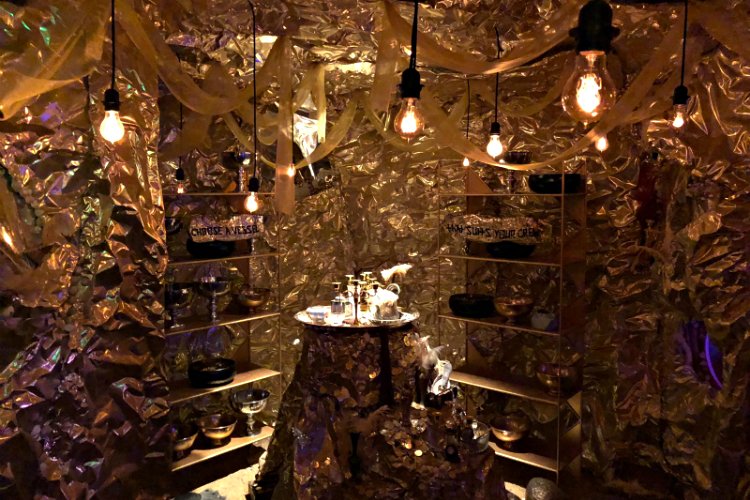 After you've sailed over to the captain's island lair and pitched up at said bar (which will be run by the team at 'World's 50 Best Bars' ranker, Scout), you'll be able to kick back and enjoy the cocktail station, the Caribbean-style food, sea shanty singalongs with the captain, and a whole lot of punch. Just don't do anything to embarrass yourself, because you won't merely go red…
…you'll be marooned.
NOTE: The Lost Lagoon is running until 14th April 2019. Tickets are available (from £20) right HERE.
The Lost Lagoon | Beneath the W12 Shopping Centre, Shepherd's Bush Green, W12 8PP
---
All this buccaneer talk making you thirsty for some tropical booze? Check out the best rum bars in London.