PLEASE NOTE: These events have taken place.
We're kicking off November by holding a couple of Day Of The Dead parties.
And yes, there will be quite a few spirits involved.
They're going down on the 1st & 2nd of next month in The Bloomsbury Club which is – as you've probably already cannily discerned – in Bloomsbury. And which – unless you're having this article narrated to you – you've likely noticed is absolutely gorgeous. Snugly planted underneath the Bloomsbury Hotel, the place is a ravishingly atmospheric '20s style cocktail spot with its own relaxed grotto loaded with art deco-ey flourishes, leather seating, dark wood floors, and verdant greenery covered in twinkling little lights.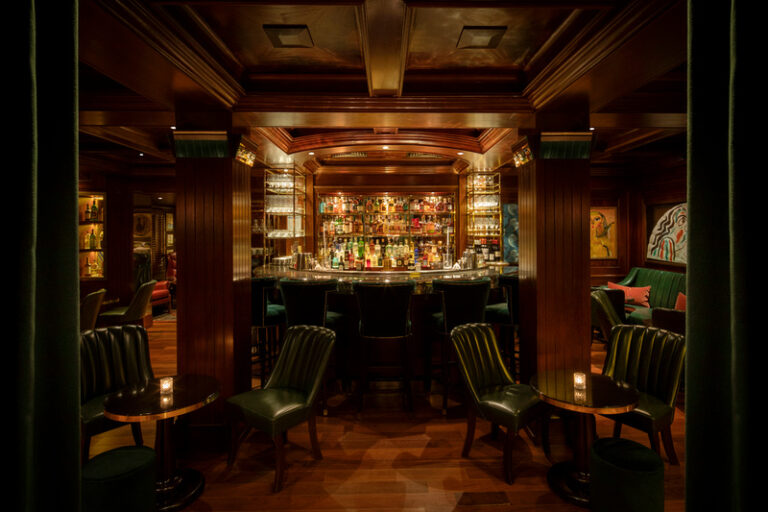 And all of that splendour is merely going to serve as a canvas for the addition of bright marigold colours, candles, papel picados, and painted skulls – all the traditional trappings of Día de los Muertos. That storied Mexican celebration takes place on November 1st & 2nd, and has become hugely popular outside of Mexico. It's a colourful & lively tribute to the lives of those who are now departed, and we're aiming here to create a space where attendees can experience the gravitas and joy of Día de los Muertos, without veering into the territory of disrespectful imitation.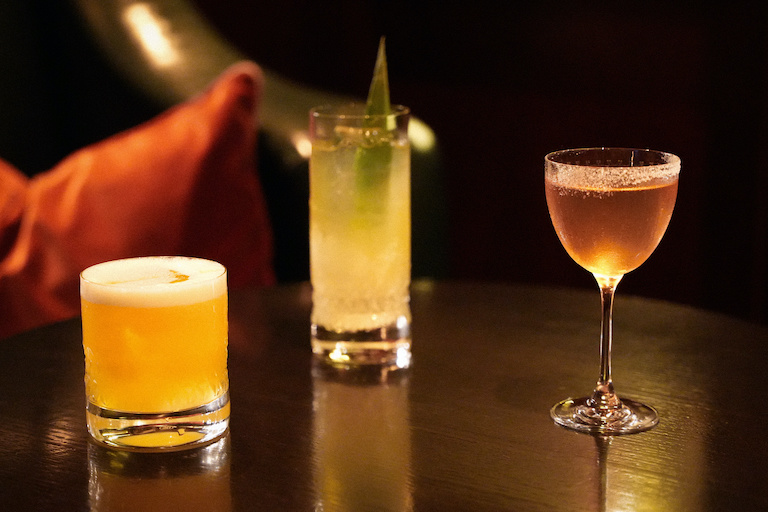 Thus, we've also teamed up with Oaxacan mescal distillers The Lost Explorer to provide the aforementioned spirits – you can expect two welcome cocktails included in your ticket. Perhaps you'll go for Templo Mayor (mezcal, pineapple & rosemary tepache) or a Teocalli (mezcal, rose vermouth, strawberry, tomato, chilli and pink salt), and if you're not a fan of mezcal, you can opt for a cocktail based with another spirit. There'll be Mexican inspired canapés, such as fried plantain, pico de gallo on a soft shell taco, spicy re-fried beans, fresh cheese and coriander on toasted sourdough, and tequila and tropical pate de fruit circulating around the venue for you to pluck freely from while you listen to the dulcet tones of the live band from the fabulous Latin band, Toro Toro.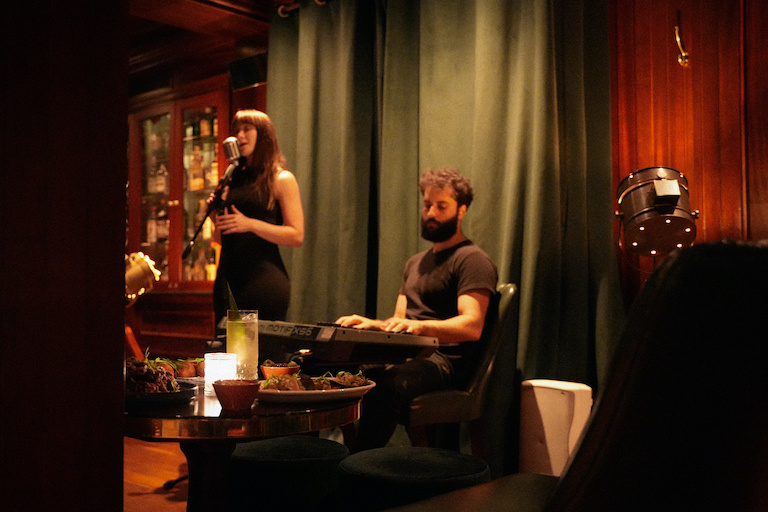 Oh yes, there's going to be a live band playing all night too.
And the kicker? Your ticket – with entry, a pair of welcome cocktails, canapés, and live entertainment all included – is only £15.
NOTE: The Nudge Member exclusive Day of the Dead parties at the Bloomsbury Club are taking place on 1st & 2nd of November 2023. Tickets cost £15 and include entry, x2 cocktails of choice, Mexican-inspired canapés, and live music from Toro Toro. Take a look at the Members' box at the top of this article to book. Not a Nudge Member yet? Sign up for a free trial here.
The Bloomsbury Hotel | 16-22 Great Russell Street, WC1B 3NN
---
Like great cocktail bars? Peruse our pick of the best bars in Central London