There are many palatial houses in Kensington filled with priceless works of art.
Unfortunately, they belong to people you don't know.
Thankfully Leighton House – Holland Park's eclectic and impressive Victorian palace of art — has finally reopened its doors after an £8m transformation.
Home to a dazzling collection of paintings and sculpture; dozens of handcrafted treasures gathered on travels around the world; and precisely one stuffed peacock, Leighton House was originally the home of the artist, collector and aesthete Frederic, Lord Leighton. Keen to promote the idea that painting could be seen as a respectable, gentlemanly profession, he designed and commissioned a house full of sumptuous furnishings, exotic materials and grand architectural elements.
And a fountain full of fish.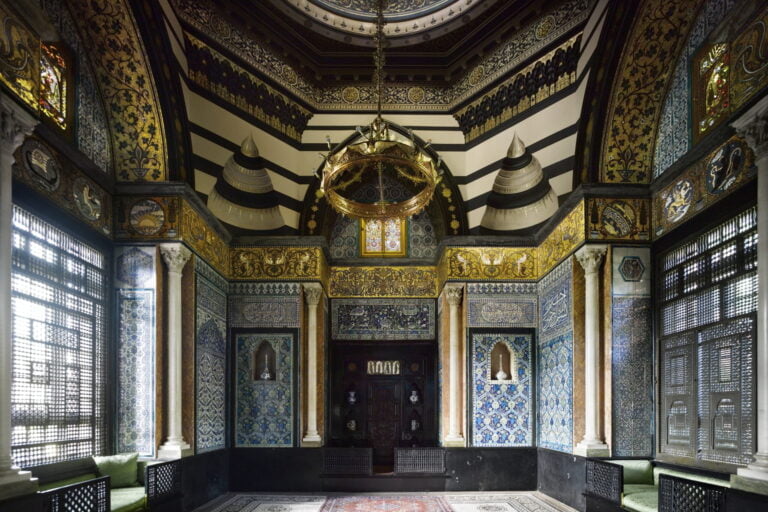 Leighton House is best known for its exquisite ground floor, divided up into stunning Arabic-styled anterooms with carved columns, gilded domes and 14th century tiles collected from the artist's travels throughout the Middle East. Upstairs you'll find a huge skylit gallery and studio where models would pose for hours on end as he painted (you can even see the separate models' staircase they used). The refurbishment, meanwhile, has focussed on the 20th century wing, which has been revamped to provide new exhibition spaces and a café spilling out onto the redesigned garden at the back of the house.
In both the temporary exhibitions and hanging in the house itself, you can take in dozens of paintings, including works by Pre-Raphaelite contemporaries Millais, Burne-Jones and G. F. Watts; sculptures; sketches; and more. There's over 80 of Leighton's own pieces on permanent display, including your all-time favourite…
…Clytemnestra from the Battlements of Argos Watches for the Beacon Fires Which Are to Announce the Return of Agamemnon.
NOTE: Leighton House Museum is open Weds-Mon. You can find out more, and book a ticket in advance (£11) HERE. You can also get a joint ticket for £20, which scores you entry to nearby Sambourne House too.
Leighton House Museum | 12 Holland Park Road, W14 8LZ
---
Like quirky galleries? Find more unusual museums in London