About four years ago, the grownups at the V&A in South Kensington decided to shut down what used to be their Museum of Childhood in East London and give it a new lick of paint.
Now, £13m later, they've reopened the space as the Young V&A, and done something rather radical: instead of making it a museum merely about children, they've made it into a museum for children too. There's still plenty to learn, but the exhibits are more fun, more colourful, and more interactive.
You'll find it in Bethnal Green, in a rather beautiful red brick Victorian building two-or-so minutes from the station. And as the name suggests, it's the kid-friendly version of its West London counterpart, exclusively showcasing childhood-related objects: toys; dolls' houses; video games; clothes; costumes; and more; dating back as far as the 1600s.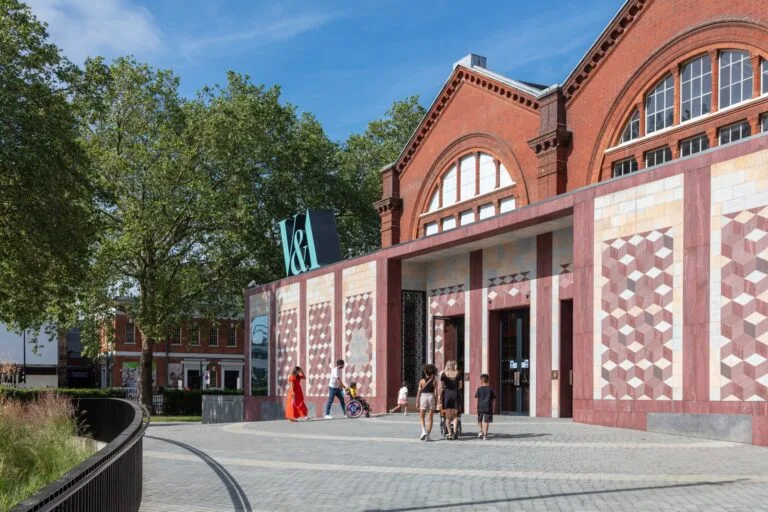 The museum originally opened in 1872, however a lack of direction – being used mostly to store random gifts given to the Royal Family – as well as a lack of staff, meant that it closed during the First World War. In 1922 it opened again, this time with more of a definite childhood focus, and it was around then that Queen Mary herself actually donated a lot of her own toys.
Thanks to similar donations from good-willed members of the general public, the Young V&A's permanent collection now includes over 6,000 pieces of children's clothing and accessories; the largest collection of dolls in the UK; around 100 dolls' houses; children's furniture; 3,000 indoor and outdoor games and puzzles; mechanical toys; 'Must-Have toys'; puppets; teddy bears; cars and more. All of which you can explore for the grand ol' price of zilch, as entry is free.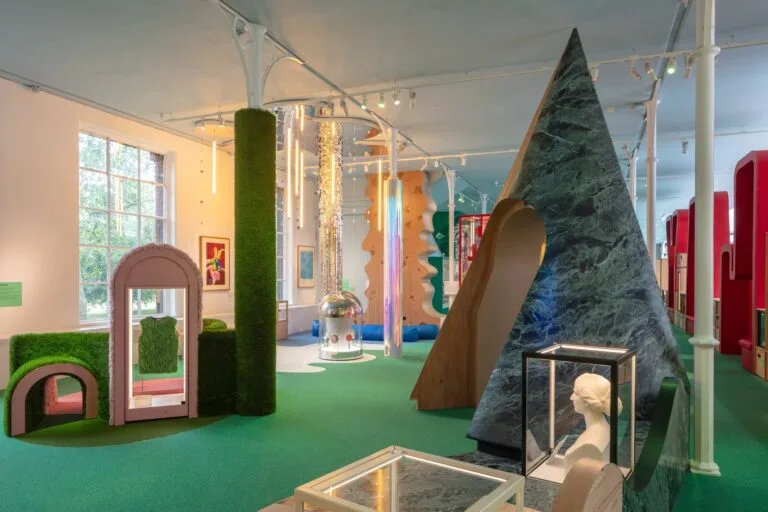 The refurb provided an opportunity to display all this in a more engaging way, so while everything used to sit in simple glass cases there are now colourful galleries with giant murals, hands-on exhibits, and a load of interactive play areas.
The Young V&A also has a whole line of temporary exhibitions cued up that'll be just as interesting for adults, too – their opening exhibition, Japan: Myths to Manga, has been very warmly received and charts the roots of modern Japanese pop culture back to indigenous folklore and mythology, via tamagotchi and Studio Ghibli (running until 11th August 2024).
Finally, there's the variety of activities, workshops, and events for children. If the school holidays are feeling particularly long, you can book them in for the likes of a half-day pirate camp, paper-doll making, or general arts and crafts sessions. Otherwise you can sit with them during story time for under 5s* (*and their heavy-eyed parents), choir performances, dance performances, and puppet shows…
…pretty handy stuff.
NOTE: The Young V&A is open daily, and is free to visit. You can find out more, and book tickets for exhibitions, HERE.
Young V&A | Cambridge Heath Road, Bethnal Green, E2 9PA
---
Feeling cultured? Check out the best exhibitions on in London now