40 Maltby Street | Bermondsey Restaurant
"We sell wines produced by a handful of wine-makers who eschew the use of chemical fertilizers and pesticides in favour of letting the land and the grape speak." – 40 Maltby St.
The grape has spoken, and it wanted to let you know that it tastes good.
…Something it can tell you personally next time you meander down to Bermondsey and pop your head into the little place residing at 40 Maltby Street, aka 40 Maltby Street. In a space doubling as the warehouse of Gergovie Wines, crammed into a railway arch, it serves up spectacular vino by the glass or bottle, either to enjoy in the simple surroundings or to take home.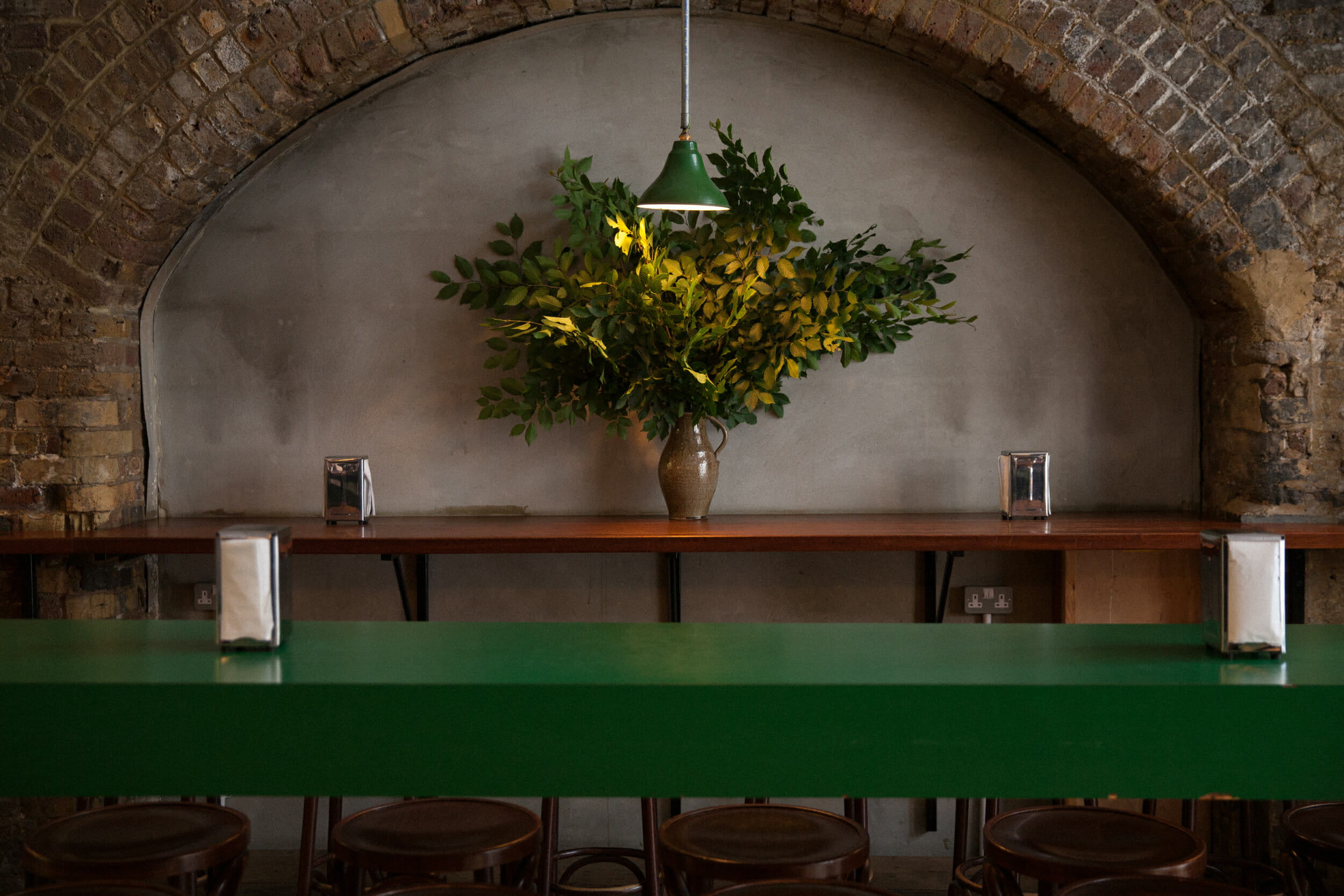 If you do choose to stay in said simple surroundings, you can nestle into the exposed cosy brick walls, vaulted ceilings and retro industrial 40s lighting suspended over the dining bar.
And while those elements combine to give you a warm fuzzy feeling on the outside, the seasonal Modern European food from the chefs in the open kitchen will do it's darnedest to do the same for your insides. Imagine, if you will, game consommé, salsify and bacon fritters, and beef shin vol-au-vents, with desserts ranging from fresh rhubarb with sage ice cream, to honey parfait with raw chestnuts and burnt apple.
Which, once the chef has got the hang of the oven timer, should be excellent.
NOTE: 40 Maltby Street is open for dinner Wed – Sat, and lunch Fri – Sun, and they don't take reservations. You can find out more HERE.
40 Maltby Street | 40 Maltby Street, SE1 3PA
---
Like dining in the area? Check out Casse-Croûte