Attendant | Coffee In A Victorian Toilet
The main problem with being a highly respected cultural beacon is having to regularly cast a critical eye over what's new and decide, on behalf of an intelligent and discerning readership, whether something is inherently good or just a bit of a gimmick.
This isn't a problem we've ever had.
No offence.
So today we're happy to break with our ancient tradition of not writing about coffee shops, to tell you about Attendant – a coffee shop inside a public urinal.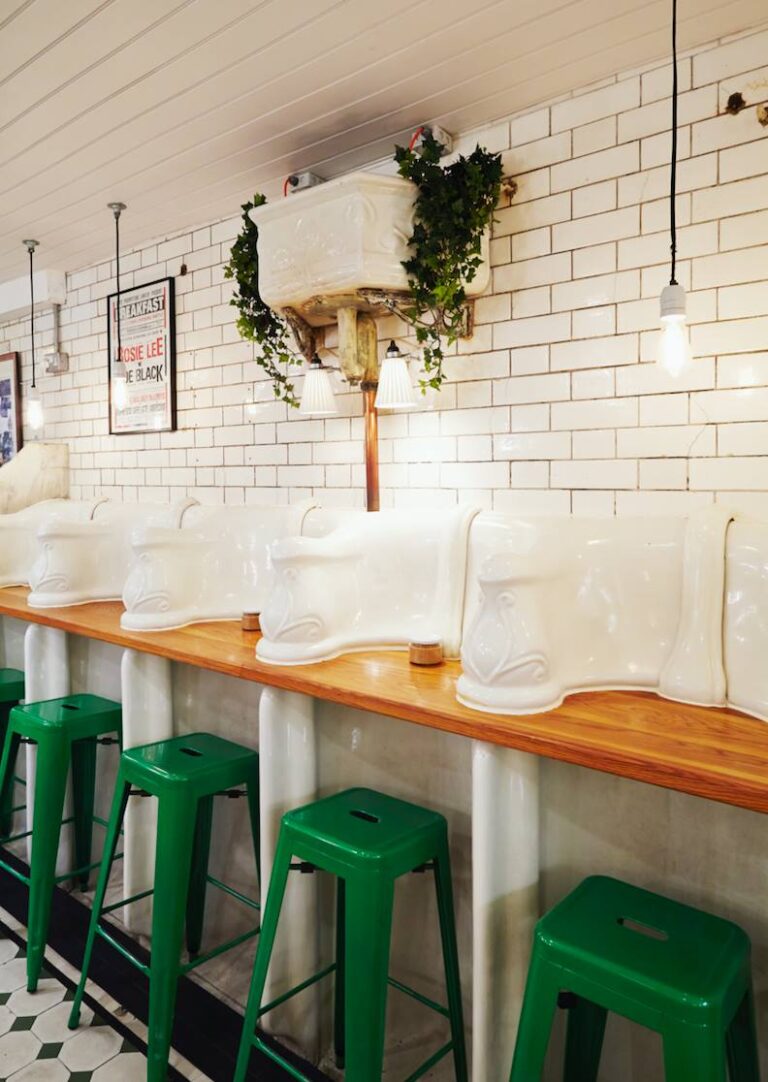 Gimmicky? Who cares.
You'll head to the ironwork cage found on the corner of Great Titchfield & Foley Street, and descend underground into the old Victorian gentlemen's toilet hoping:
1) That they've used bleach, and
2) That there are no tramps hiding down there.
Thankfully it's spotless: a brightly-lit, shiny-tiled, shimmering example to toilets around the world. Though obviously it's not a toilet anymore, which should hopefully make you feel slightly more comfortable about sitting practically inside a 120 year old porcelain urinal while drinking your flat white.
The coffee comes courtesy of Attendant's very own roastery, and food options include bacon brioche baps in the morning, sandwiches and veg bowls at lunchtime, and cakes in the afternoon (all made inside the toilet attendant's office / kitchen). With a takeaway option, a kerbside service (hit the buzzer at street level and someone will come up to serve you), and the welcome inclusion of a reservations line for downstairs, there's really nothing missing from this Attendant…
…except a little line-up of chewing gum, hairspray and mini Lynx cans.
NOTE: Attendant is open Mon-Fri, 8am – 5pm, and on Saturdays from 9am – 5pm. It's walk-in only, so just turn up.
ALSO NOTE: Turns out people love loo coffee. Attendant can now also be found in Shoreditch and Clerkenwell (albeit in regular cafés, not Victorian toilets).
Attendant | 27A Foley Street, Fitzrovia, London W1W 6DY 
---
Ok, sometimes we do write about them. Here's our guide to the best coffee shops in London