We have a fool-proof method of making you taller.
Ok, we're just pulling your leg.
We do, however, have a fool-proof method of making you appear instantly more irresistible, sophisticated and knowledgeable than you already are – which, as you know, is no mean feat.
And that is simply to book your next date night at Hakkasan Hanway Place.
Now one of twelve Hakkasan restaurants around the world, Hanway Place is the original that started it all. Specialising in Cantonese cuisine, it comes to you from serial restaurateur Alan Yau, who's also behind Michelin-starred Yauatcha and the world-conquering Wagamama.
And it's very special.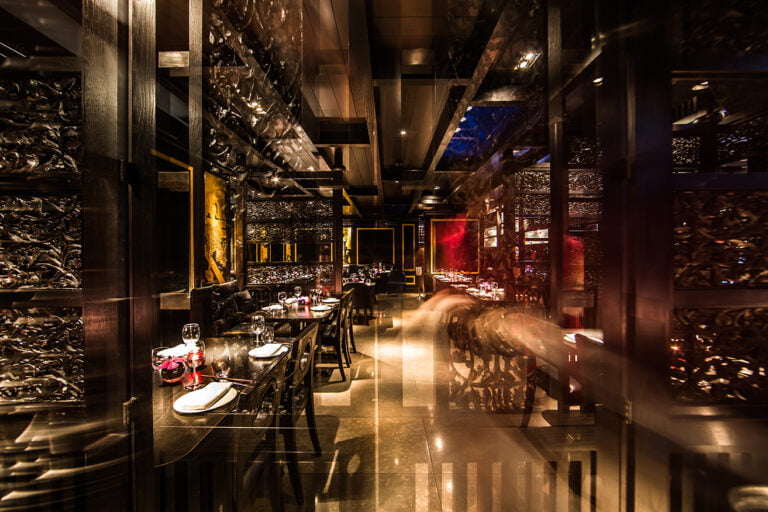 The interiors here cost an eye-popping multi-million pound sum and were put together by French interior designer Christian Liaigre. Fusing traditional Chinese elements with sleek modern decor and dramatic lighting, the result is something along the lines of a nightclub transported back to the Qing dynasty (only much, much less gimmicky than that sounds).
The Cantonese cooking here is so consistently excellent that Hakkasan Hanway Place has held onto a Michelin Star for over fifteen years (its Mayfair sibling was also awarded one a year after opening). And for Michelin starred grub, it's not prohibitively expensive – a lunchtime set menu with a cocktail will only set you back £38.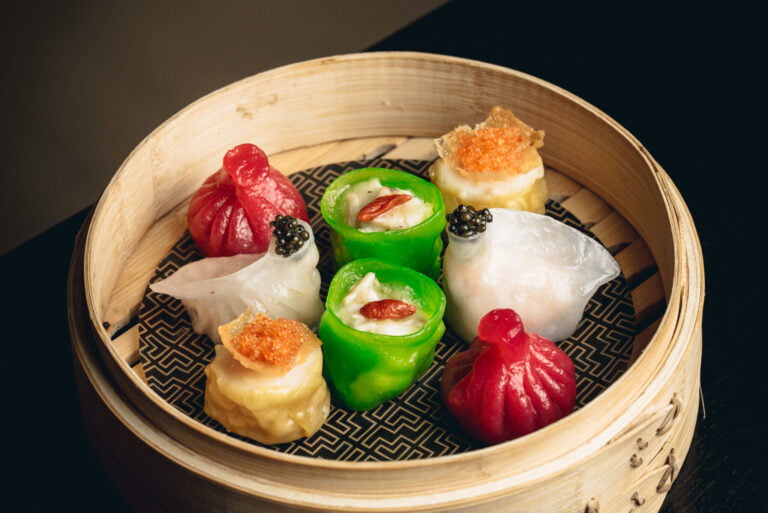 Head their in the evening, and you can either take your pick from the lengthier tasting menus, or choose à la carte. Every dish is stunningly presented, from the abalone fish with mother of pearl-coated shells, to the vibrantly coloured shumai dumplings. Dim sum arrives on platters loaded with the likes of gold leaf lychee and lobster; pan-fried wagyu beef  and hazelnuts; and dover sole with black truffle. Scaling up, there's the (expensive, but perfectly executed) signature Peking duck; crispy fresh water prawn with dried chilli and cashew nut; smoked beef ribs with jasmine tea and crispy Singaporean vermicelli.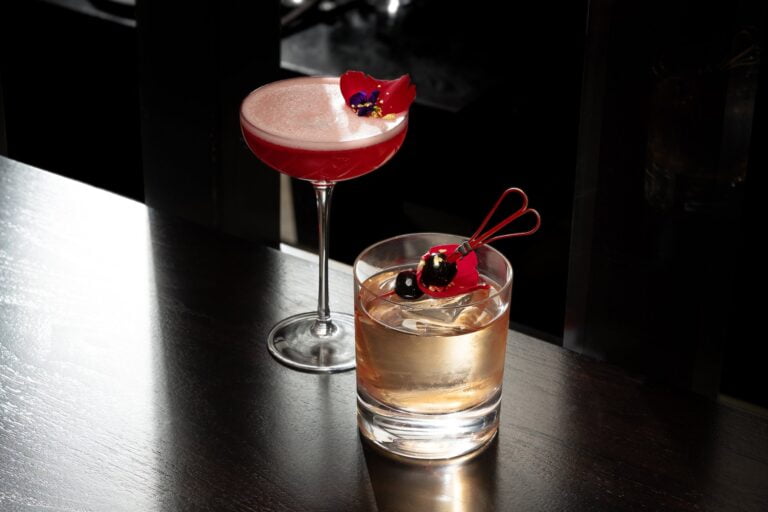 Equally exquisite, though, are the cocktails – from the Smokey Negroni with whisky mist and umeshu (plum wine), to the Fire & Grace with vodka, lime, elderflower, honey and chilli, they'll perfectly complement your meal.
Which should lead to quite a few compliments for you, too.
NOTE: Hakkasan Hanway Place is open for lunch and dinner daily. Dress code is smart – no tracksuits, trainers etc. You can find out more, and reserve a table, on their website HERE.
Hakkasan | 8 Hanway Place, W1T 1HD
---
Like discovering great restaurants? Check out our London Restaurant Bible