Il Gattopardo is Italian for 'the leopard'.
And it's proving that even Mayfair can change its spots.
Because here, in the land of fine dining and bills as long as your arm, is a stylish Italian restaurant that offers homely, family-style cooking at (for the area, at least) prices that might even be called 'quite reasonable'…
You'll find it just off Piccadilly on Albemarle Street, opposite the Royal Institution, with a handful of glossy outdoor tables sitting under the awning. Head inside, and you'll be met with pure 1960s opulence: sleek, wood-panelled walls; retro lighting; jazzy prints lining the room and a little cosy ambience courtesy of an old-school soundtrack and a crackling fire. Just beyond you'll find the terrace room, with its sleek mirrored trellis walls; a more expansive bar area; and a cosy, semi-private snug. Later in the evening, the doors to the terrace are closed, the retractable glass roof opens, and the cigar menus are brought out.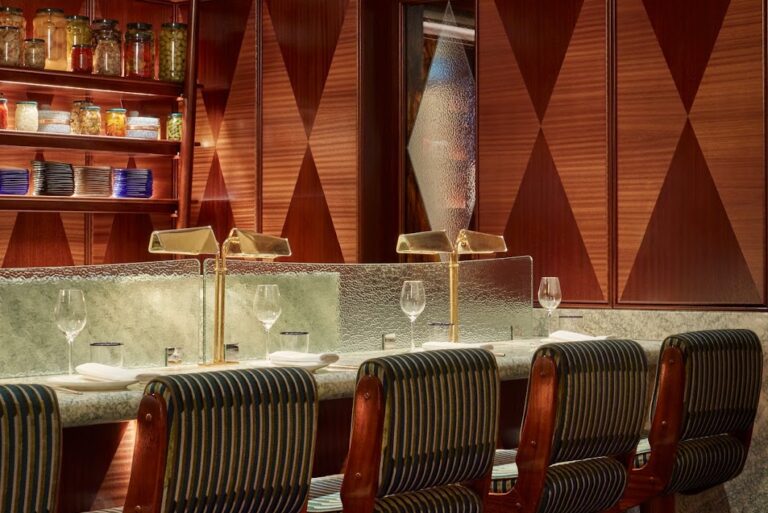 To begin your night, however, you'll start with a perfectly pitched aperitivo – like the Choco Negroni with coffee-infused Del Professore gin and chocolate vermouth – and a platter of aged cold cuts or a little wild seabass carpaccio from the raw bar while you peruse the menu.
Most of Mayfair's restaurants are geared towards glitzy presentation or elegant fine dining, but Il Gattopardo is where you should be heading when you're in the area, and find yourself hankering for pure comfort food. Everything's designed to be shared 'family-style', and you'll find crowd-pleasing pizzette, hefty steaks to share, and enormous fish cooked whole over the grill – of course, these sit at the higher end of the price range, but you could share a half lobster with a couple of sides for about £35 a head, and leave feeling very well fed. Il Gattopardo's standout dishes, however, are the fresh pastas – the ricotta & spinach ravioli dish is an indulgent upgrade on the classic, served with an outrageously luxurious brown butter sauce.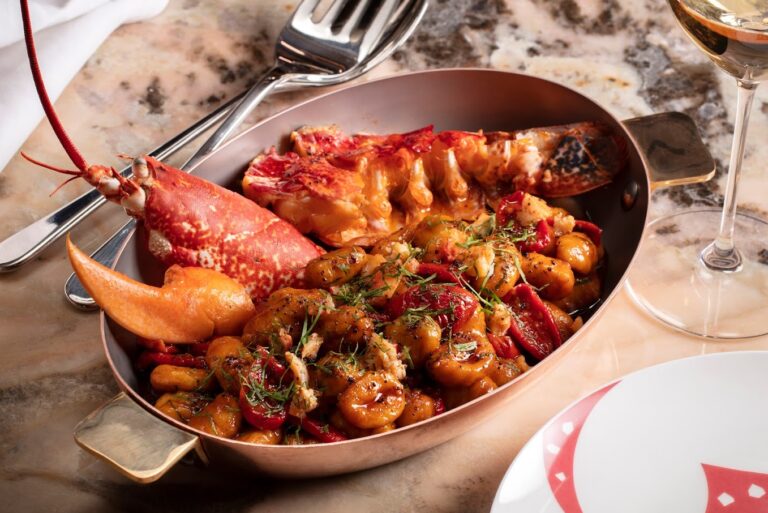 The challenge is to make sure you leave some room for dessert – you'll find tiramisu, chocolate cremacotta, and lemon & ricotta tart all vying for your attention. But if you're feeling particularly decadent, you can always get something 'for the table', like the rum-drenched zuppa inglese, a traditional Florentine trifle.
It's certainly not a trifling amount.
NOTE: Il Gattopardo is open daily for lunch and dinner. You can find out more, and book, HERE.
Il Gattopardo | 27 Albemarle Street, London, W1S 4HZ
---
Making a night of it? Stop by one of Mayfair's best bars