Lyle's | Michelin-Starred Seasonal Dining in Shoreditch
Psychologists claim that the easiest way to increase your enjoyment of new experiences is by having to wait for them.
Lacking the patience to put this "delayed gratification" theory to the test, however, we've invented a method for experiencing similar levels of gratification without having to delay anything. All you have to do is simply find out which experience other people have been looking forward to; imagine that you've been looking forward to it for as long as they have; and then do it immediately.
It works really well.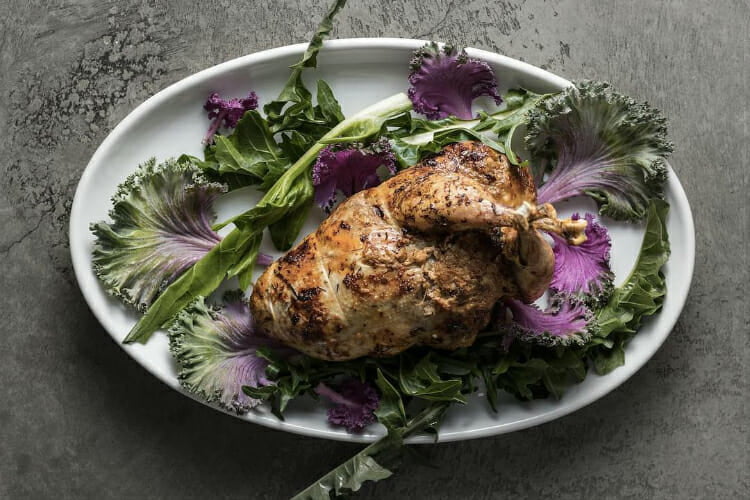 But rather than take our word for it why not try it out for yourself by heading to critically lauded eatery Lyle's… but only after completing the three core stages of our method:
1) Consider exactly how excited people were about this place opening. On the official excitement scale of 1-10, it scores 12.
2) Fully digest why others have been getting so excited about it. Lyle's is a tribute to simple, honest British cooking by James Lowe, one the founding members of The Young Turks (a talented trio of chefs predominantly known for their longstanding pop up, "Upstairs At The Ten Bells"). He's the reason for the excitement.
Located in an airy and rustic warehouse space lightly furnished with wooden tables and chairs, Lyle's' menu (which at lunchtime consists of a choice of 12 dishes, and in the evening is a £39 set menu which changes each day) features dishes like dover sole with jersey royals and land cress; pollack with wild fennel and capers; brown butter cake and rhubarb with custard.
3) Imagine you've been excited about this for ages, like everyone else. You have to live this for a couple of seconds. Just let the feelings of anticipation build up inside you, as if you've been looking forward to visiting Lyle's for months and the time has finally arrived.
Ok, you can go now.
NOTE: Lyle's is open weekdays 8am-11pm, and Saturdays 12-11pm. You can reserve a table either by calling 0203 011 5911 or online via their website HERE.
Lyle's | The Tea Building, 56 Shoreditch High Street, London E1 6JJ
---
Heading for a nightcap after? Check out the best bars in Shoreditch…