Santo Remedio translates as 'holy remedy'.
Which is apt, because they serve some seriously holy mole.
But don't take our word for it; because the critically lauded, authentic Mexican spot is finally back. The couple behind it, Edson and Natalie Diaz-Fuentes started with home-spun supperclubs and catering jobs before grafting their way to a trading spot at Street Feast, which then led to a colourful permanent spot on Shoreditch's Rivington Street, which opened to rave reviews from critics and long queues of adoring public outside…
…And which shut, 5 months later.
Due to structural issues with the building, they were left unexpectedly without a home – but now, after a year spent back at the drawing board, and with a little help from kickstarter, they've scored themselves a second, bigger spot in London Bridge – and this time, they're taking reservations.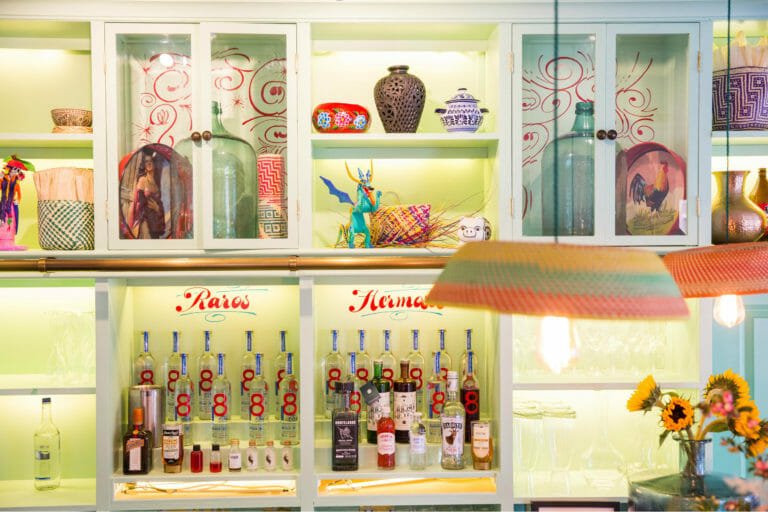 The space itself is a ridiculously bright and airy, two-storeyed number on Tooley Street; with the ground floor entirely given over to a mescal and tequila bar, where they're serving up neat tasters of the stuff alongside a raft of cocktails (including a vegan-friendly, egg-free mescal sour).
Colourful, tropical patterned walls; banquettes strewn with stripy cushions and vintage cabinets, mirrors and prints conspire to give the restaurant the feel of a living room – albeit one where you can get the best Mexican you've ever eaten.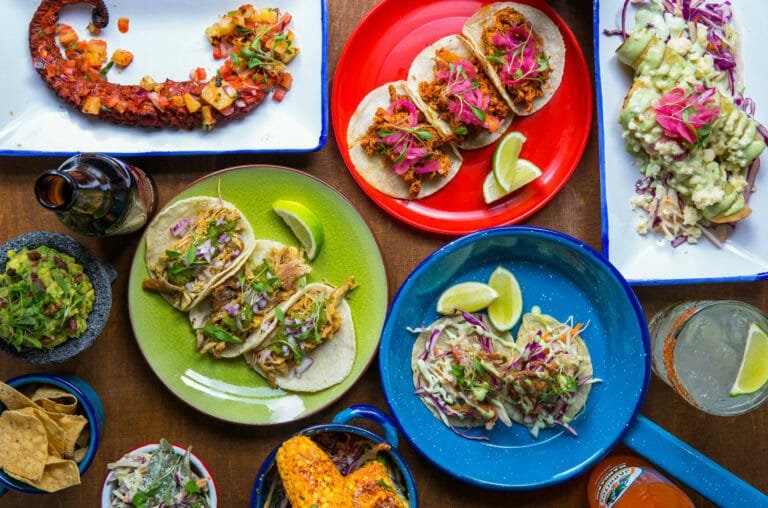 The menu revives some of their most popular Shoreditch dishes, including the soft shell crab tacos with Serrano mayo and pickled cucumber; hibiscus flower and cheese enchillada; and of course the universally worshipped guacamole, topped with crispy grasshopper. But with their new home, they've also bagged a bigger kitchen; so you can pick from a heap of new dishes too, with more seasonal numbers around Mexican festivals and holidays. And best of all is the newly-launched brunch, which features St. John's famous donuts, piped with Mexican fillings…
They're pretty holey, too.
NOTE: Santo Remedio is open daily from noon. You can book and find out more on their website HERE.
Santo Remedio | 152 Tooley Street, SE1 2TU
Images: Nick Hopper
---
Like Mexican grub? Then you might find this list of London's best tequila bars handy, too…