As you push through the door of The Canton Arms you're met with a dimly lit love letter to traditional pubs – the kind of ambience that's half cozy, and half timeworn. And we mean that in the best possible sense.
It's from the same team who also manage Anchor & Hope and the Clarence Tavern, and their specialist subject seems to be taking ancient pubs, and amping up their food offering without compromising the the pub's veteran identity. In doing so, they effectively helped to invent the modern gastro, back when they were still modern – and The Canton Arms is one such place.
The space itself is clad in dark, lacquered wood overlooking a hodgepodge of scattered seating that invites you with the same enthusiasm a grandma does when she's pulling out the good biscuits. The bar is covered in beermats, stapled to the wall like trophies, and it's all lit by dangling glass fixtures that might legitimately have not been changed since the Victorian era.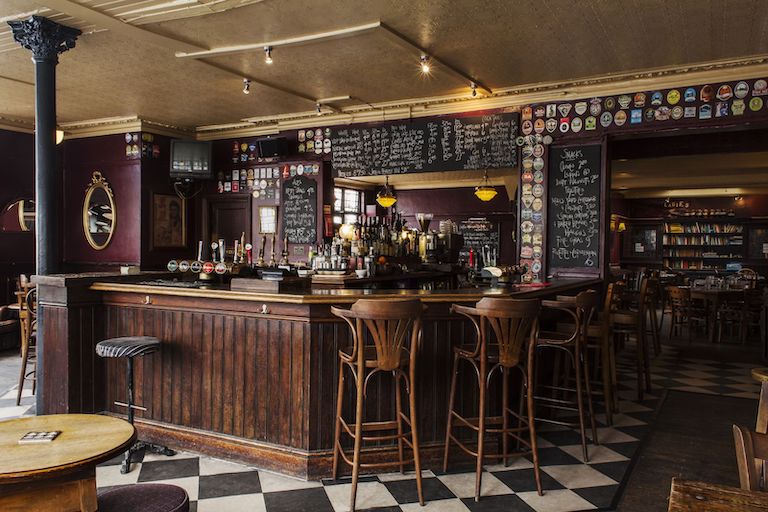 Here, they've found a venue that's been pulling pints since at least 1882, and given it a slight rejig – mostly in the kitchen. When the place re-opened, they made quite a splash serving up some foie gras toasties, which got them a lot of column inches (both 'how creative!' positive press, and 'hipster wankers!' negative press) but which they've since dropped in favour of less divisive food.
And that food changes with the breeze, featuring the likes of skate with chips & brown butter; roast partridge with braised cavolo nero & bacon; 'Massaman style' beef cheeks with peanut pickle; slow-cooked Guinness Dexter short ribs; and a gigantic Canton lasagna for two.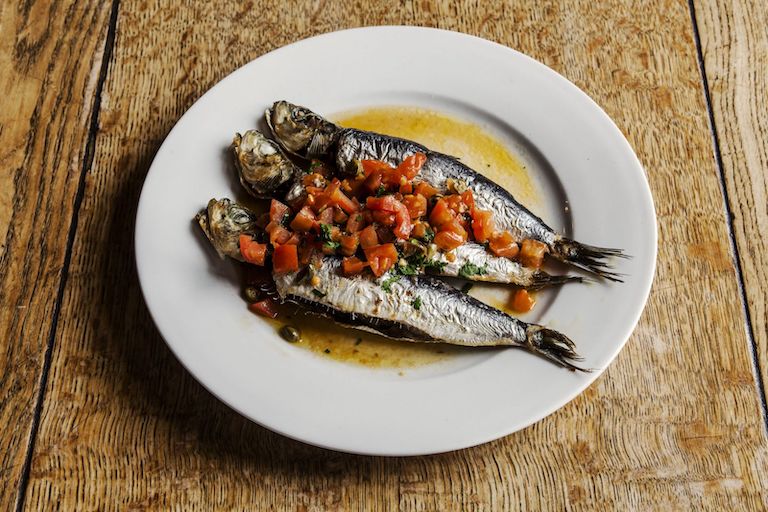 And being an old fashioned pub, there are naturally plenty of cask ales on draught, as well as all the usual wine & spirit suspects, with the notable addition of some orange wine.
It turns out you can teach an old pub new tricks after all.
NOTE: The Canton Arms is open now, seven days a week. You can find out more at the website right here.
The Canton Arms | 177 South Lambeth Road, SW8 1XP
---
Speaking of bars in South London… here are the best bars in South London