The West End has often taken inspiration from Hollywood.
And now, your all-time favourite heart-warming-cookery-show-set-in-a-tent is making its inevitable debut as a West End musical. Yep, you read that right, a West End musical.
But don't scoff. Far from being a half-baked affair, The Great British Bake Off Musical has been carefully seasoned at the Everyman Cheltenham, where it's been greeted with standing ovations, and will be arriving in London more than ready to prove itself (having spent sufficient time in the proving drawer).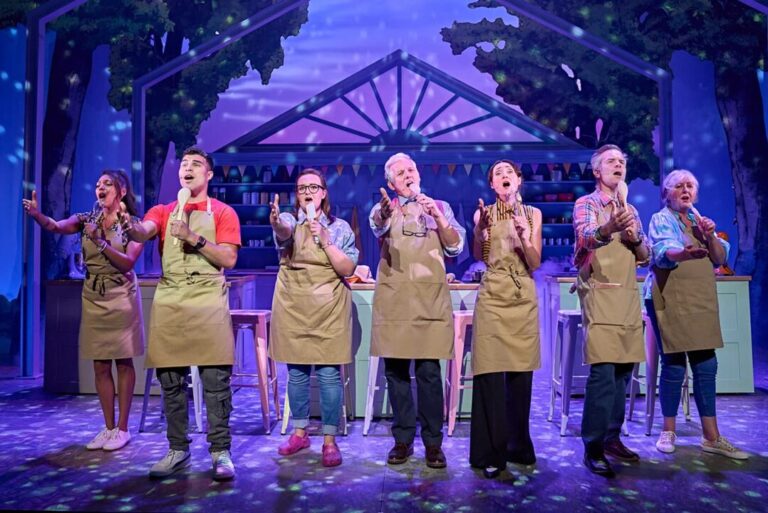 Plus, when you actually think about it, Bake Off could work as a musical for the very same reasons that it works so beautifully on television: human interest, conflict, teamwork, and a diverse cast of characters flung into the deep end and trying their best – which is exactly what the show promises. The characters you'll be getting to know include a policeman, a retired dinner lady, an environmentalist vegan and an Italian fashionista, and the music score itself has been directly inspired by the incidental music of the TV show.
What also bodes well is the team behind it – it's written by wunderkinds Jake Brunger and Pippa Cleary, who have previously teamed up on Edinburgh Fringe smash Jet Set Go, and The Secret Diary of Adrian Mole Aged 13¾, which came to the West End in 2019. At the helm is director Rachel Kavanaugh (who previously took Julian Fellowes' adaptation of The Wind in the Willows to the London Palladium). If they get it right – and with past form to go by, there's no reason to believe they won't – it already feels like a showstopper.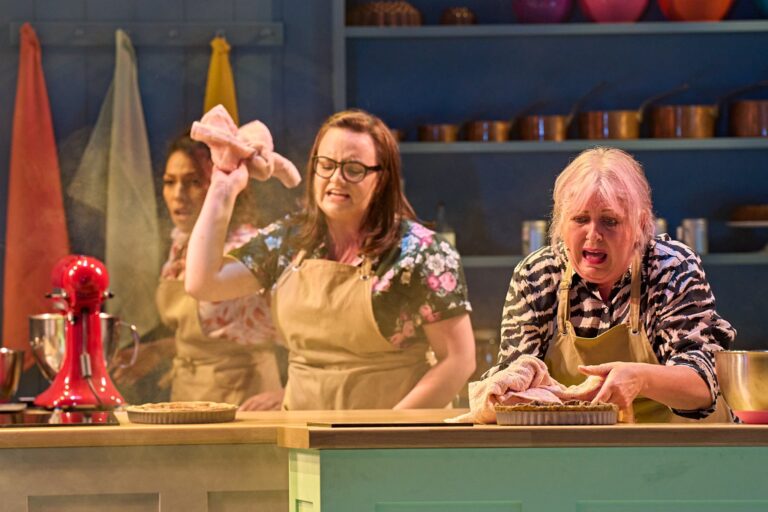 WhatsOnStage have described the show as 'hilarious, deeply touching and an utterly joyous feast of fun', and the musical has been endorsed by none other than the mighty Prue Leith herself; she describes the show as an 'uplifting, funny, heartfelt story, which will have you singing and dancing out of the theatre with a huge smile. A theatrical sweet treat. Just what we need right now.'
All that's left now is to set your timer to February…
NOTE: The Great British Bake Off Musical runs from February 25th 2023 at the Noël Coward Theatre for 12 weeks only. You can book tickets now (starting at £17.75), right here.
The Great British Bake Off Musical | Noël Coward Theatre, 85-88 St. Martin's Lane, WC2N 4AP
---
Fancy some limelight? Check out the best karaoke bars in London…