Imagine a quintessentially clandestine, underground speakeasy: the conspiratorial whisperings, the prohibition-era soundtrack, the hushed tones and the quietly sipped drinks.
The Hawksmoor Spitalfields Bar is nothing like that.
You'll head here (on those regular occasions that you're feeling particularly playful and mischievous) in search of fun: great music, big burgers, and potent cocktails.
The look: glazed white tiles; low ceilings and lower lighting; leather banquettes bordering large copper-rimmed tables in deep, candlelit alcoves.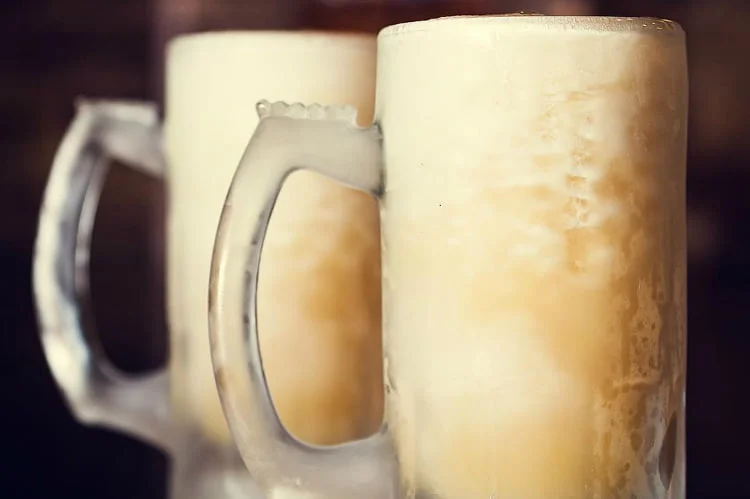 The cocktails: Shaky Pete's Ginger Brew; Green & Red Margaritas (named in loving memory of The Dynamic Duo's old Mexican cantina); 'Rise & Brine'; Marmalade Cocktails, and the Penichillin Slushy.
The steaks are too high (literally, they're on the floor above) to be served downstairs*, so the food menu's instead focused on avoiding the need for cutlery: short-rib nuggets with kimchi ketchup; Brick Lane subs filled with crispy pakoras; double cheeseburgers packed with aged beef and bone marrow; and of course, their triple-cooked chips.
*A rare steak joke: apologies.
Hawksmoor Spitalfields Bar | 157a Commercial Street, E1 6BJ
---
Like cocktails? Check out our guide to best bars in Spitalfields & Shoreditch