Luna Cinema at The Natural History Museum | Watch Films Under A Big Whale
Over the course of three nights next month, Luna Cinema are going to screen a few films in the Natural History Museum.
And somehow none of them is Night at the Museum.
Instead, they're going to kick things off with a pair of romantic flicks (appropriately, since it'll be Valentines Day): The Notebook and Pretty Woman. The day after, in keeping with a post-Valentines anti-romance theme, they're showing both Kill Bill Vol. 1 and Thelma & Louise. Then on the final day, they'll cap it all off with A Star is Born (2018) and Love Actually.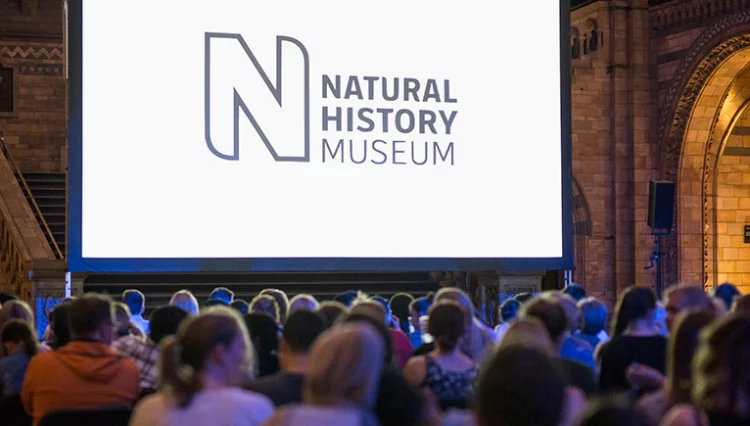 The screenings will all take place in the grand Hintze Hall underneath the vast blue whale skeleton, and you'll get a free bag of popcorn with your ticket. And as a cherry on top you'll also get free entry to Life In The Dark, their fascinating new show about, well, life in the dark which takes place in an exhibition hall decked to look like a bioluminescent cave.
It's pretty illuminating stuff.
NOTE: The films are showing between the 14th-16th February 2019 at the Natural History Museum. You can find out more and get ticket right HERE.
The Natural History Museum | Cromwell Road, SW7 5BD
---
The Natural History Museum makes a pretty good date spot, incidentally. Find more inspiration in our pick of 100 London Date Ideas