The Green Vic | Ethical Shoreditch pop up pub
"The world's most ethical pub" sounds like a bold claim.
But the Green Vic isn't telling any white lies.
It's in Shoreditch as a three month pop up. and it boasts zero-waste suppliers, plant-based food, a drinks list contributing to over 40 charities, and staff from disadvantaged backgrounds.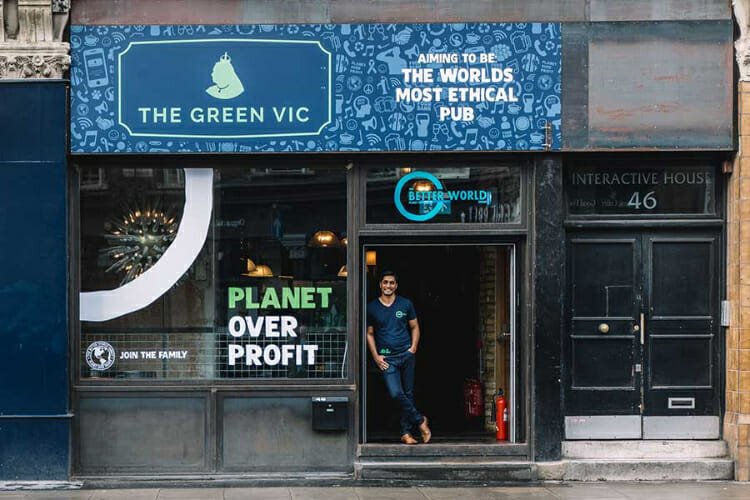 The mantra of the organisers is simple: 'if you want to change the world, you have to throw a better party than the ones destroying it'.
Let's hope a permanent venue gets the green light. 
NOTE: The Green Vic is open now, until September 20th. You can find out more at their website HERE. 
The Green Vic | 46 Great Eastern Street, EC2A 3EP
---
Like ethical bars? Check out this one.