Ah Prague.
'The city of 100 spires.'
Although really the number is much higher. Nearer 1,000 in fact. Rising up from ancient castles and huge gothic cathedrals, which in turn sit alongside winding rivers, leafy beer gardens, riverside farmer markets, outdoor cinemas and much, much more.
Find out what not to miss below.
---
VISIT PRAGUE CASTLE
The largest ancient castle in the world.
THEN STOP OFF AT NEARBY ST. VITUS CATHEDRAL
To marvel at its stunning stain glass windows.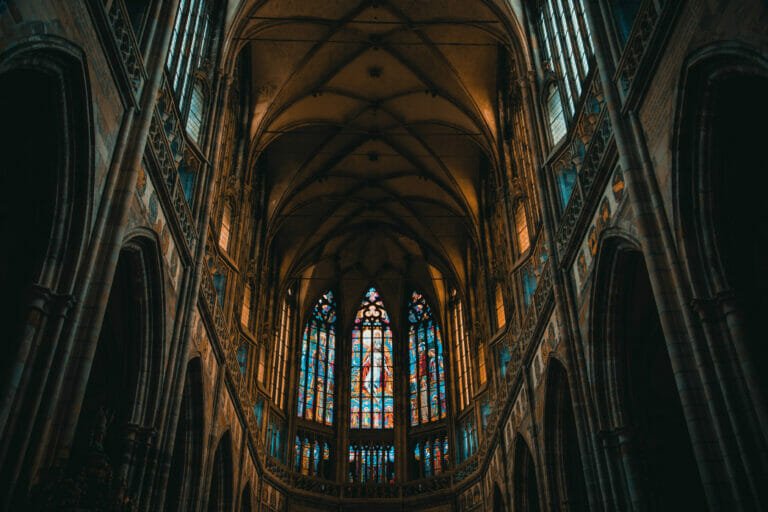 Image: St. Vitus Cathedral | Anthony Delaniox
ENJOY LUNCH AT KUCHYN
Or dinner. Followed by cocktails at Schody Home Bar.
WALK AROUND THE OLD TOWN SQUARE
Where you'll also find the famous Astronomical Clock.
TAKE A STROLL ACROSS THE COBBLED CHARLES BRIDGE
Counting all thirty of its Baroque-style statues along the way.
SINK A CZECH BEER AT LETNA BEER GARDEN
If you can get there for sunset even better.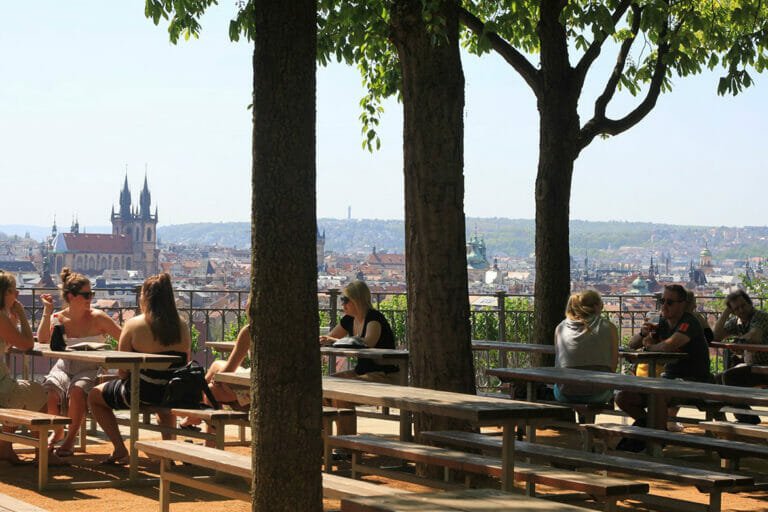 Image: Letna Beer Garden
CATCH AN OUTDOOR FILM IN THE COURTYARD OF AN ABANDONED ARMY BARRACKS
Or have a whizz around their pop-up ice rink come winter. (Find out more.)
BECOME AN EXPERT IN AUTRO-HUNGARIAN WINES
No question's a stupid question among Vetlin's expert staff.
TUCK IN TO TRADITIONAL CZECH CUISINE AT LÓKAL
Pickled cheeses and beef shin goulash.
TAKE A BREAK FROM BEER WITH COCKTAILS AT HEMINGWAY
Also known for their major rum collection and penchant for absinthe. (Reservations required.)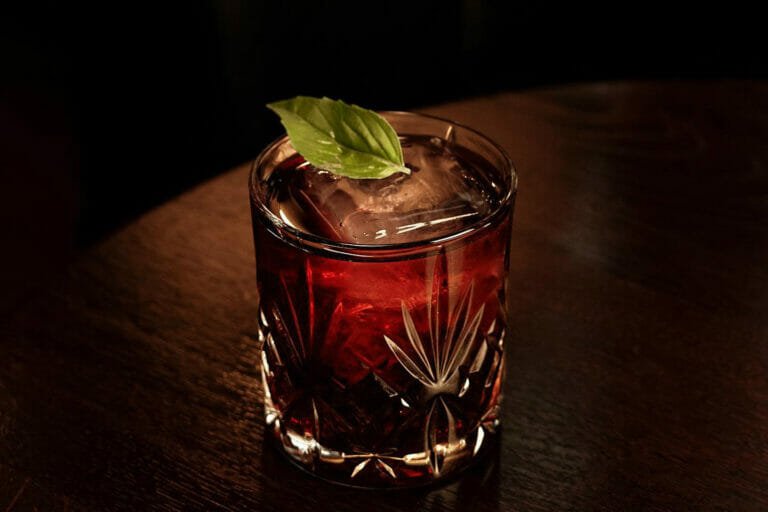 Image: Hemingway Bar 
SINK YOUR TEETH INTO SOME PULLED PORK KNUCKLE AT KRO KITCHEN
A bookshop turned bistro also known for their ferments.
WATCH AN ARTHOUSE MOVIE FROM THE COMFORT OF A DECK CHAIR
Or in a plush velvet fat boy. Or a full-size car. (Find out more.)
TAKE A STROLL ALONG THE VLTAVA RIVER
Or rent a row boat and ride right down the middle.
FEAST ON TRADITIONAL DELICACIES AT A RIVERSIDE FARMER'S MARKET
Open every Saturday, 8am-2pm.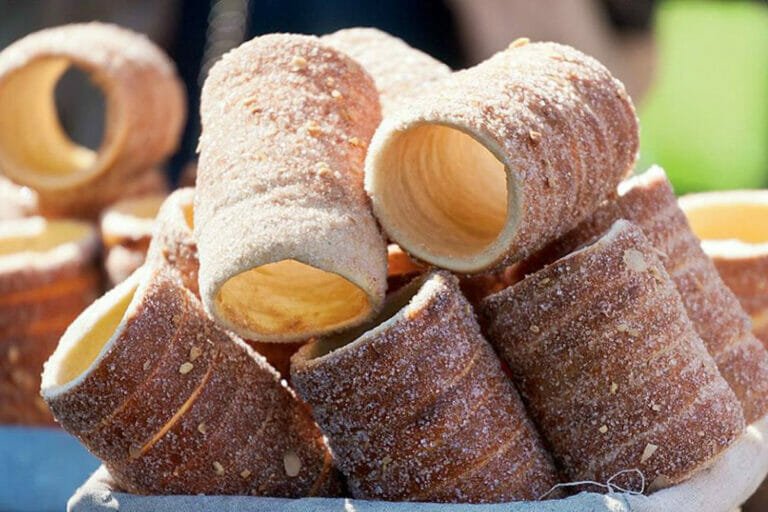 Image: Trdelník
TREAT YOURSELF TO A TRDELNÍK
There's plenty of street stalls around the city, otherwise Creperie U Katejanais is said to serve the best.
DRINK BESPOKE COCKTAILS IN A SECRET SUBTERRANEAN BAR 
If you get lost, look for the horses. (Find out more.)
CLIMB 299 STEPS TO PETRIN HILL
Also known as lover's hill, boasting its very own Eiffel Tower.
PICNIC ON KAMPA ISLAND
Keeping an eye out for its illuminous yellow penguins.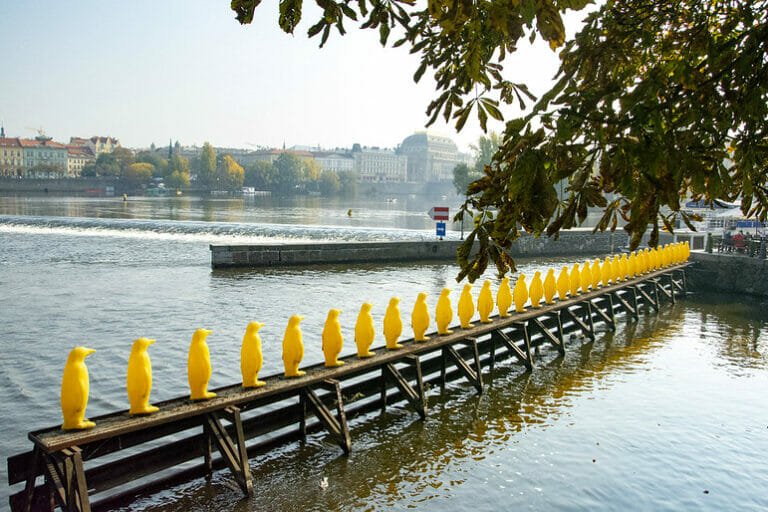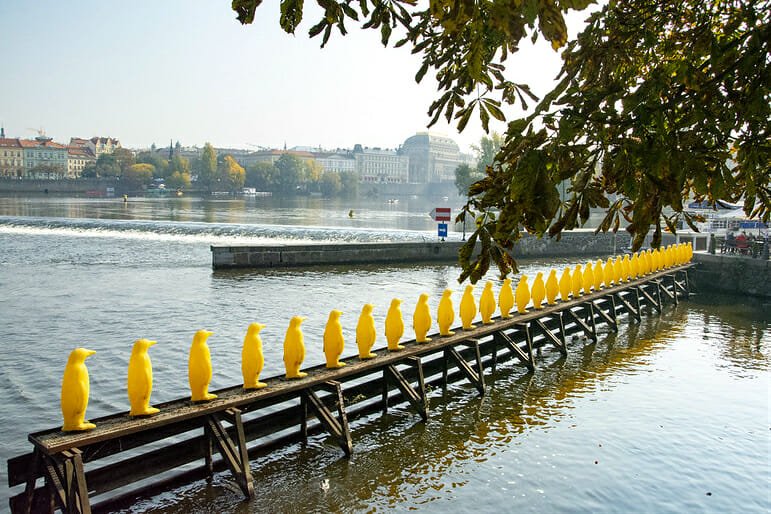 Image: Kampa Island | Keith Dixon 
EAT BRUNCH IN A CONVERTED FABRIC FACTORY
Everything from freshly baked buns to scrambled eggs and salmon with pickled vegetables and sweet curd cheese. (Find out more.)
VISIT THE FORMER JEWISH GHETTO
Including all six of its synagogues.
THEN PAY YOUR RESPECTS AT THE GRAVE OF FRANZ KAFKA
The Jewish Czech novelist best known for The Metamorphosis.
SPLASH OUT ON A MEAL AT MICHELIN-STARRED FIELD
Offering locally-sourced Scandinavian food worth every penny.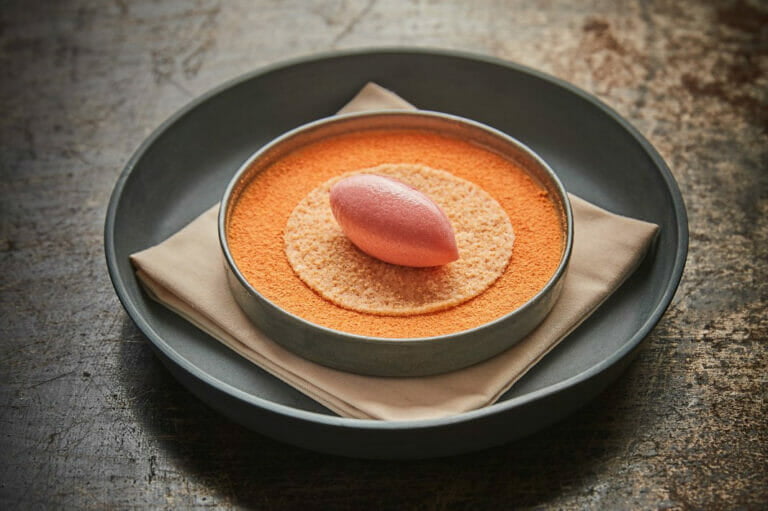 Image: Field
LEARN ABOUT THE CZECH COMMUNIST PERIOD
Visit old state security holding cells, a former secret police building, and an old nuclear bunker.
GRAB A BEER AND SOME STREET FOOD AT MANIFESTO MARKET
All of the dishes have been designed to pair with local brews.
HANG OUT WITH THE COOL KIDS AT VNITROBLOCK 
A warehouse turned coffee shop, dance studio, cinema, and more.
BROWSE THE BOUTIQUES ON VEVERKOVA STREET
Fuelled by breakfast at Bistro 8.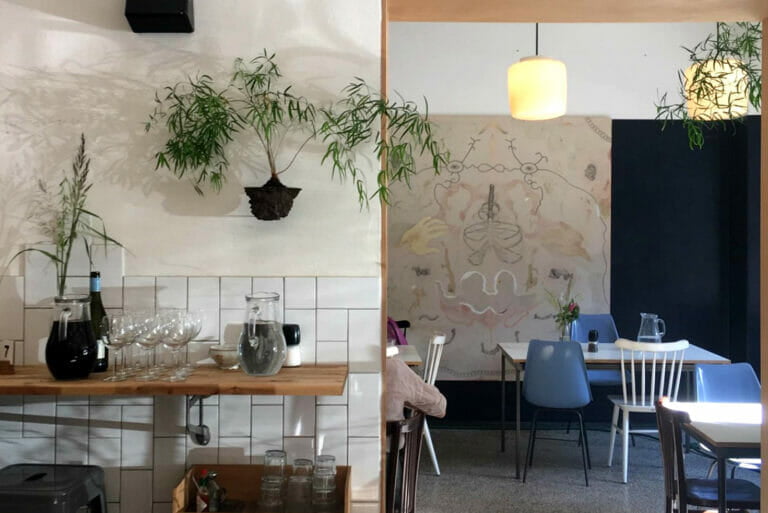 Image: Bistro 8 
SEE A SHOW AT JATKA78
A former slaughterhouse turned theatre showcasing contemporary circus, dance, and puppetry.
Main image: Dmitry Goykolov 
---
Looking for more city break-spiration? Barcelona's pretty great too.