Chef Sameer Taneja grew up in Delhi, which is over 500 miles away from the nearest drop of ocean.
So he's the first to admit that he wouldn't have predicted that he'd be opening a seafood restaurant.
But then, he's the chef who came into Benares three years ago, took over their kitchen, and re-won their Michelin Star. He's quite good at what he does. And after having worked at places like Koffmann's at The Berkeley (with Three Michelin Star chef Pierre Koffmann), and the Capital Hotel in Knightsbridge (where he studied under seafood maestro Nathan Outlaw), he's got the experience, too.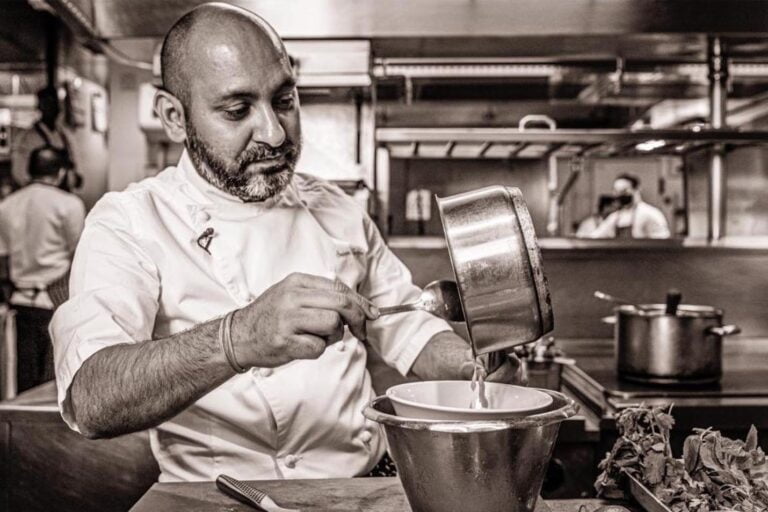 He hasn't landed on an exact location for his concept, Fin: Fish & Spice, quite yet, but it'll likely be in the Mayfair area, not too far from Benares. And as for the menu? We can expect him to dig into his creative playbook and come up with original recipes, rather than simply relying on traditional favourites. He's going to find a dependable, high-quality day boat supplier, and try to work with whatever they can supply him with on an ever-changing, seasonal basis.
Hopefully, he doesn't flounder.
NOTE: Fin: Fish & Spice is set to open as soon as a site is secured. We'll be back then with the full scoop. In the meantime, you can keep a hungry eye on Chef Sameer Taneja's Insta right here.
---
After more spicy and fragrant dishes? Have a look at our guide to London's best Indian restaurants…