NOTE: Smokey Kudu has now closed. However, you can still visit Little Kudu in Peckham, or head to one of these great Chelsea restaurants.
---
As any Amazon fulfilment centre worker will tell you, booze is retail's best friend.
Making the whole tipsy shopping experience just a touch classier: the new location of Smokey Kudu, which has upped sticks from its Peckham home (soon to reopen as Little Kudu), and bedded into the RIXO flagship store on the King's Road in Chelsea.
If you didn't get a chance to visit Smokey Kudu in its first incarnation, allow us to elaborate: it's an offshoot of the Bib Gourmand-winning South African restaurant Kudu, which also sits in Peckham alongside spin-offs Kudu Grill and Curious Kudu. The idea behind its inception was to spotlight South African ingredients, just as with the restaurants, only this time in liquid form. It was hugely popular, and fans will be glad to hear that – while it may no longer be local to them – its new setting is just a tiny bit more spacious to boot.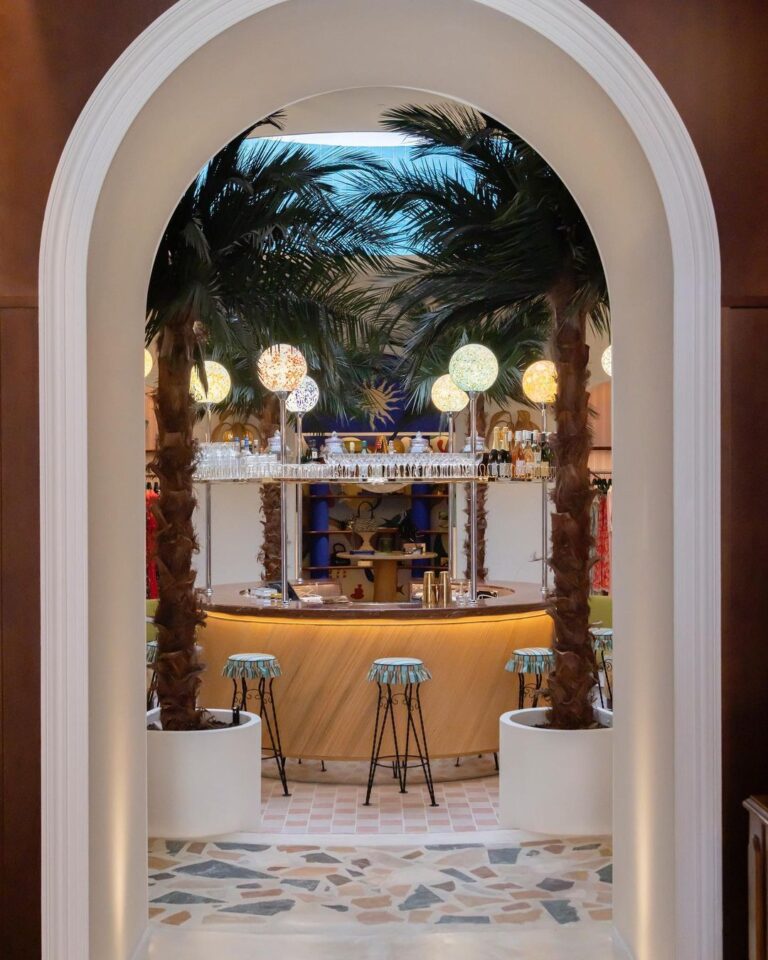 About that setting – it's literally inside the RIXO store, in a skylit domed space encircled by racks of clothing (which doubles as an eye-catching, constantly shifting backdrop). There's a louche, holiday feel to the space thanks to leafy potted palm trees; frilly striped bar stools; pastel terrazzo flooring and colourfully speckled globe lighting illuminating the horseshoe bar – a callback to the layout of the original Smokey Kudu. In many ways, it feels like they've managed to pluck the bar out of Peckham and set it back down without changing too much (only, being part of the store, Smokey Kudu Chelsea doesn't stay open as late as its predecessor, closing at 7pm most nights).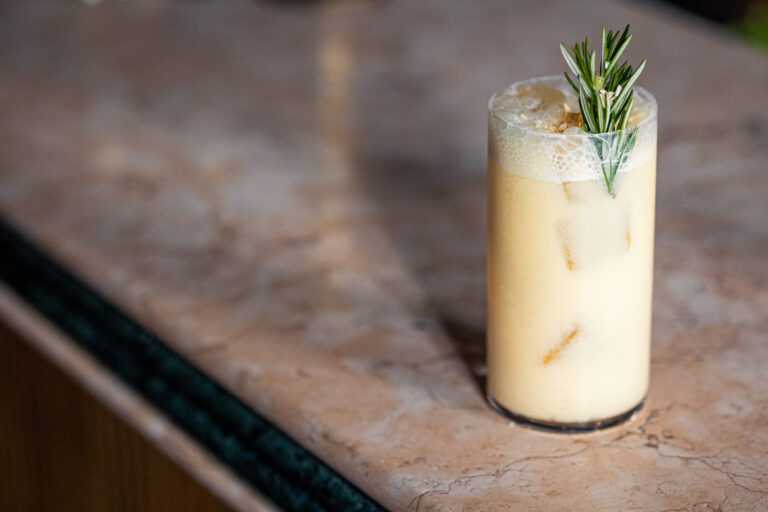 As before, the cocktail menu has been kept short and focused, with old favourites Saffa-rita (which updates the classic with chilli tequila and a Chakalaka salt rim) and the flagship Smokey Kudu (a powerful combination of smokey whisky, bourbon and sherry) making a return. Then there's a duo of well-executed mocktails (including the watermelon & almond-laced Kudu Tai) and a collection of bar snacks (including biltong and Droewors) rounding it all out.
It's what you might call a boutique offering.
---
Smokey Kudu | 114-116 Kings Road, London SW3 4TX