There's something surreal about googling a bar in 2023, and only getting three results.
Well, four, now that we've written this.
Easy 8 is a tiny little drinking den, evidently managing to stay under the radar despite sitting on the busy stretch of London Fields that is Mare Street. A few years ago, this sleeve of a space was home to Mao Chow, a vegan Chinese pop-up that seriously took off, outgrew the space, and reopened as a permanent spot round the corner (Facing Heaven). But chef-owner Julian Denis decided to hold on to the old space and convert it into Easy 8: a hole-in-the-wall dive bar, drenched in moody red lighting, serving up potent cocktails and Mexican snacks.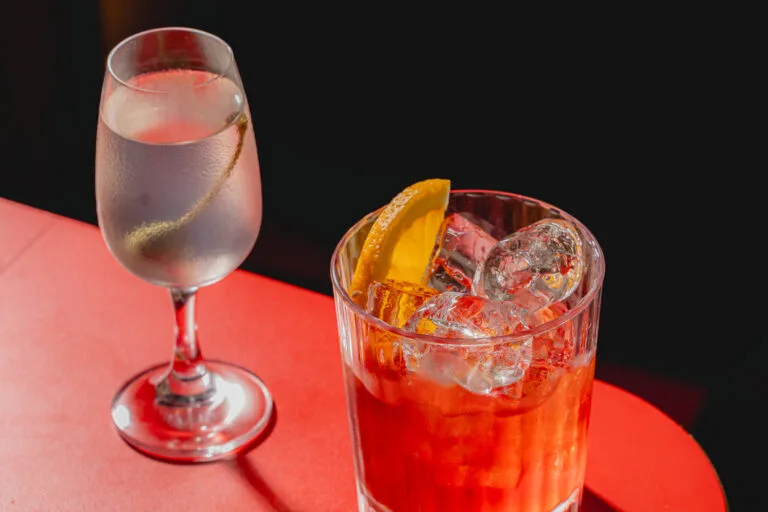 Open Thursday, Friday and Saturday evenings, the place is always teeming – mainly because it's full after about ten people. You can, however, book ahead to secure a spot up at the bar, or round an intimate table for two.
What are you drinking? Well, they'll happily rustle up most of the classics, and there's a healthy selection of more offbeat liquors lined up behind the bar – bottles of amaro, liqueurs and the like. Or you can order one of their signatures off the short-and-sweet menu: Horseradish Martinis, 'MSG' Margs, Peach & Granola sours, and the like. For session drinkers, there's bottles of Breton Cider and cans of PBR, and a couple of natural wines on the shelves too.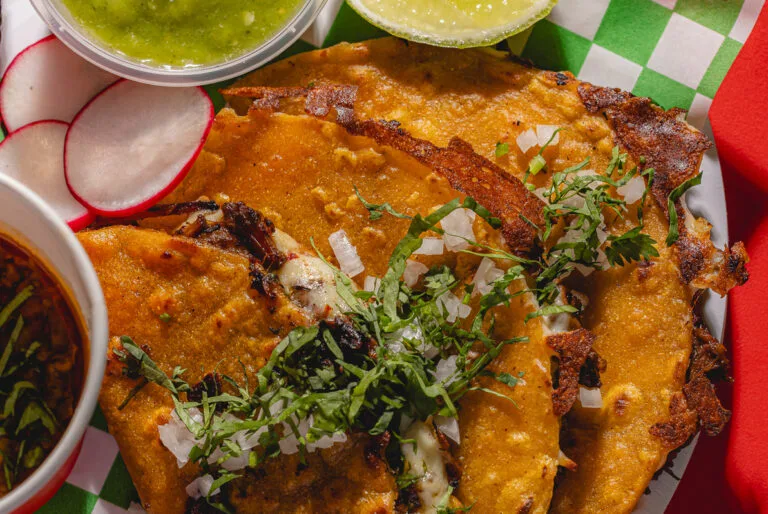 Tackle a couple of tacos while you're there, too – fillings range from classic birria to chorizo and mushroom, sandwiched between crispy folded shells and showered with herbs and chopped onion. They're the ultimate drinking food… although eating them in front of anyone you're trying to impress would be a formidable challenge.
NOTE: Easy 8 is open Thursday – Saturday evenings from 6-11.30pm. You can make a booking, and find out more, HERE.
Easy 8 | 159a Mare Street, Hackney, E8 3RH
---
Like obscure drinking dens? Take a look at our London Hidden Bar Guide