Scarfes Bar | Sophisticated Holborn Snug
Gerald Scarfe has the rare distinction of being the only person on earth who has both a species of pterosaur (Cuspicephalus Scarfi) and a hotel bar named after them.
It's almost cartoonish.
And for now, we'll focus on that hotel bar. That is, Rosewood Hotel's Scarfes Bar in Holborn. This drawing room-meets-gentleman's club style cocktail snug displays a collection of Scarfe's satirical paintings, alongside over 1,000 antique books and a roaring fireplace, whilst a mixture of wingback chairs, velvet booths and sofas populate the room.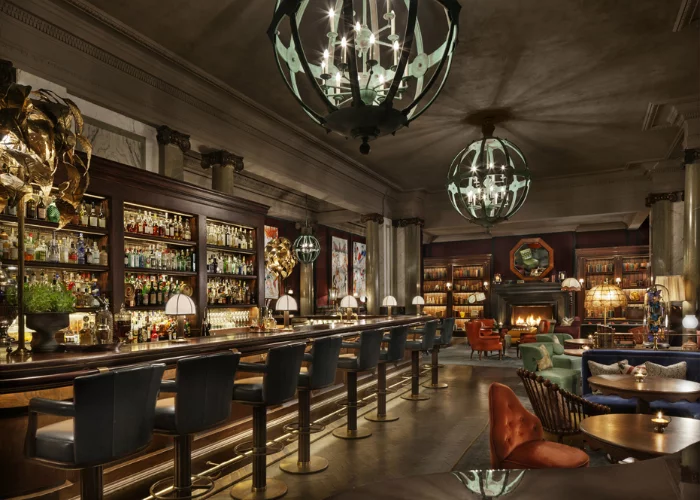 Set just opposite Holborn Dining Room, and in an area gasping for a good drinking den, Scarfes Bar is the perfect bolthole to retire to after dinner, or on a rainy Sunday afternoon. Smartly jacketed barkeeps bustle behind the long, polished bar, while a daily line up of crooners and musicians work their way through a soothing soundtrack of jazz standards.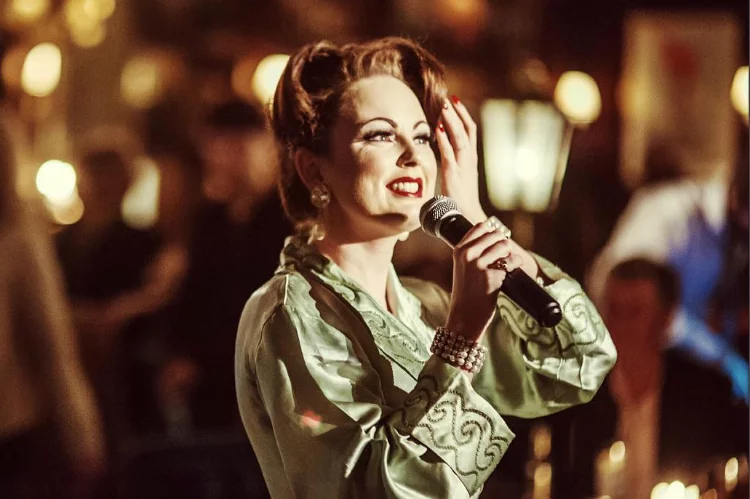 As for what you'll be drinking at Scarfes Bar? A neat, caricature-adorned menu of 20 cocktails includes the Happy Mistake (tequila, rhubarb and clarified white chocolate), and the Save The Date with bourbon, green walnut & date wine, and 'mole distillate' (which is not, thankfully, reduced from a fluffy subterranean mammal). That's backed up by a refined snack menu of wild boar & black pudding scotch eggs and potato mille-feuille with caviar; a selection of over 200 single malt whiskies; and over 60 gins (as well as a good selection of wines, beers and fizzes).
It's time to celebrate the Scarfe, in all its neck-warming glory.
NOTE: Scarfes is open Mon-Sat, 4pm-late, with live music on nightly from 8pm-12am. There are no reservations; just turn up – you can find out more HERE. It's also available for private hire for up to 120 guests.
Scarfes Bar | Rosewood London, 252 High Holborn, WC1V 7EN
---
Want to make an evening of it? Take a look at our guide to the best restaurants in Covent Garden