If you're in Kensington and looking for a good meal and a glass of Dutch courage…
…then there are few places better than The Holland.
You'll find it sitting on a corner of a quiet side road off High Street Ken, where it's taken up the bones of the old Princess Victoria, a pub that's been on the site since at least 1890 (in fact, almost since there was an actual Princess Victoria). But all good things must come to an end, in some cases because they've become even better things: and now the venue has been taken over by talented chef-owner Max de Nahlikl.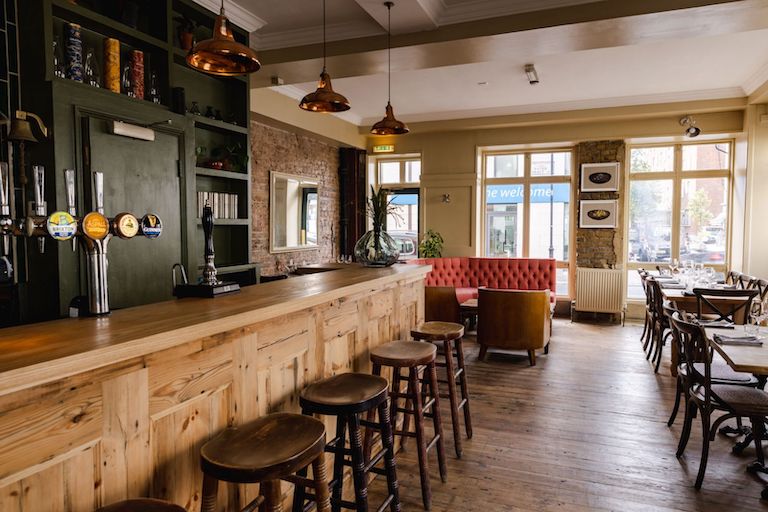 Here, he's given the place more than just a new name. The two-floor joint has been given a nice new lick of paint, but keeps its old-fashioned charm – it's still got the classic sash windows, and the wooden floorboards, polished to a soft sheen, only now it also has fancy new chandeliers bathing everything in light, and plush, tufted green bench seating with a colourfully floral pattern.
But the most impressive change? Is definitely the menu. Max de Nahlikl has done an absolutely stellar job here, amping up the food offering from what was fairly standard pub fare, to being listed in the Michelin Guide. He's pulled in his fiery signature sticky chicken wings (from his acclaimed pop up Oxalis) to buttress a decent election of starters, but the velvety spiced brown crab toast is the star here. Then, the larger offerings include the likes of hake in a squid ink sauce, or a hefty pork collar with greengage & kale. But slightly further down the menu, in the little special box we all love to see, you'll find a 1Kg rib of beef bathed in a red wine sauce, all sided by the likes of grilled baby gem lettuce with beetroot molasses.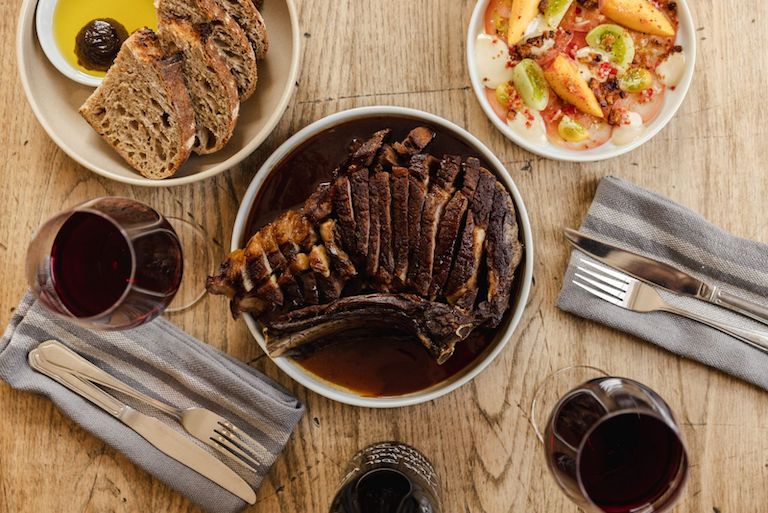 And if you were thinking 'boy, that sure has the making of a great Sunday Roast', then we have good news: it's also featured in their Sunday Roast, along with beef dripping roasties & fluffy Yorkies. If a dictionary-thick slab of beef isn't your thing though, then there's also a confit chicken leg and some roast patty pan squash with vegan gravy. Then, miso triple chocolate brownies with dollops of crème fraiche to finish.
There's plenty going on behind the bar too (this is still a pub after all), so you can expect to wash it all down with cask ales & a healthy selection of wines too.
This princess has definitely ascended to the throne.
NOTE: The Holland is open now, seven days a week. You can find out more and make a booking at their website right here.
The Holland | 25 Earls Ct Rd, W8 6EB
---
Want to meet the neighbours? Here are the best restaurants in Kensington.