Film4 Summer Screen | Pop Up Cinema
By Katie Hill
It's not every day that Somerset House opens its humongous gates for the start of The Film4 Summer Screen.
It's one specific day. The 8th of August.
Film4 Summer Series is one of London's more successful annual pop up cinemas, being set – as it is – in the eye-catching courtyard of Somerset House.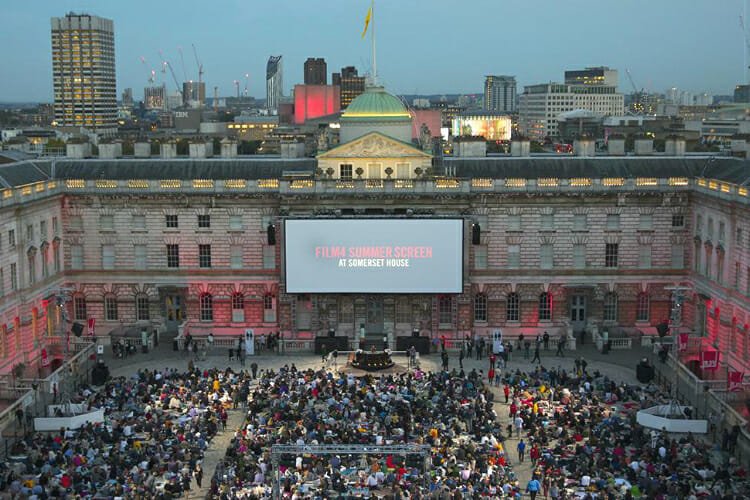 And this year's line-up is enough to tempt even the most devout sofa-worshipper out into the open-air… leaning heavily towards critically acclaimed movies, they've got Black Panther, to The Princess Bride, to a glorious double bill of Before Sunrise/Sunset, amongst others.
There's an array of seating options to hand – deluxe directors' chairs, bean bags, and a BYO picnic rug option – and a couple of optional extras, from full 3 course meals in Somerset House's Bryn Williams restaurant (with dessert served during the opening credits) to gourmet hampers or a set of tinnies to share with your friends, with food from nearby Southbank pop up, Jimmy's BBQ Club.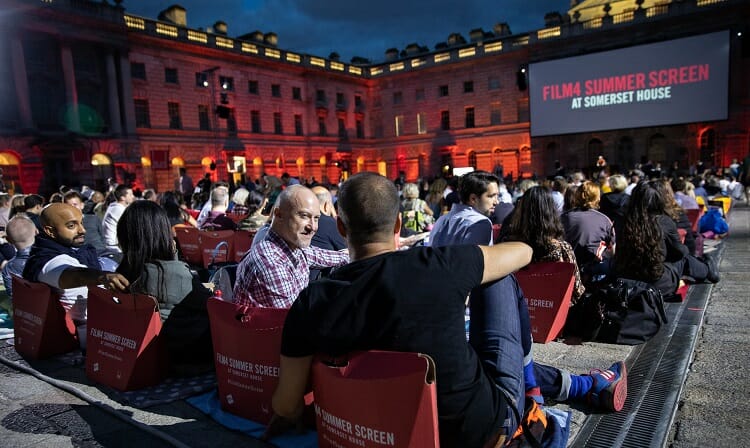 The space itself – being, you know, Somerset House – is pretty spectacular, though do please bear in mind that the ground is cobbled and the London sky remains wholly capable of producing rain at a moment's notice.
Ipso, fatso: bring an umbrella.
And a cushion.
NOTE: Film4 Summer Screen is running at Somerset House from 8th to 21st August. All film listings and tickets (from £20.75) available HERE.
Film4 Summer Screen | Somerset House, Strand, WC2R 1LA
---
Like unusual screenings? Check out the best independent cinemas in London…