In summer 2020, in the midst of a difficult year, Stevie Parle brought Joy to Portobello.
And now, he's brought it to Marylebone too.
The man himself is a culinary bastion of the city: he's behind hits like Palatino, Pastaio and Craft London, as well as the brilliant Dock Kitchen, the site of which he reincarnated as Joy.
The al fresco pop-up was a harmonious hybrid of restaurant, bee-farm, and occasional jazz bar, serving a daily-changing menu of Anglo-Italian fare alongside a shop selling gourmet goods from the very same suppliers. Adding to the romantic canal-side setting was a cluster of literally thousands of blooms redirected from the cancelled Chelsea Flower Show. Thank goodness somebody thought of the dahlias.
It was buzzy, innovative and extremely popular – so it's unsurprising that JOY is back for another round, this time indoors in a simple shop space in Marylebone. Step in, and you'll find yourself in a jungle of (more indoor-friendly) ferns, palms and cacti as well as the pantry store, where you can pick up your weekly shop of kefir and CBD oils.
But it also moonlights as a restaurant.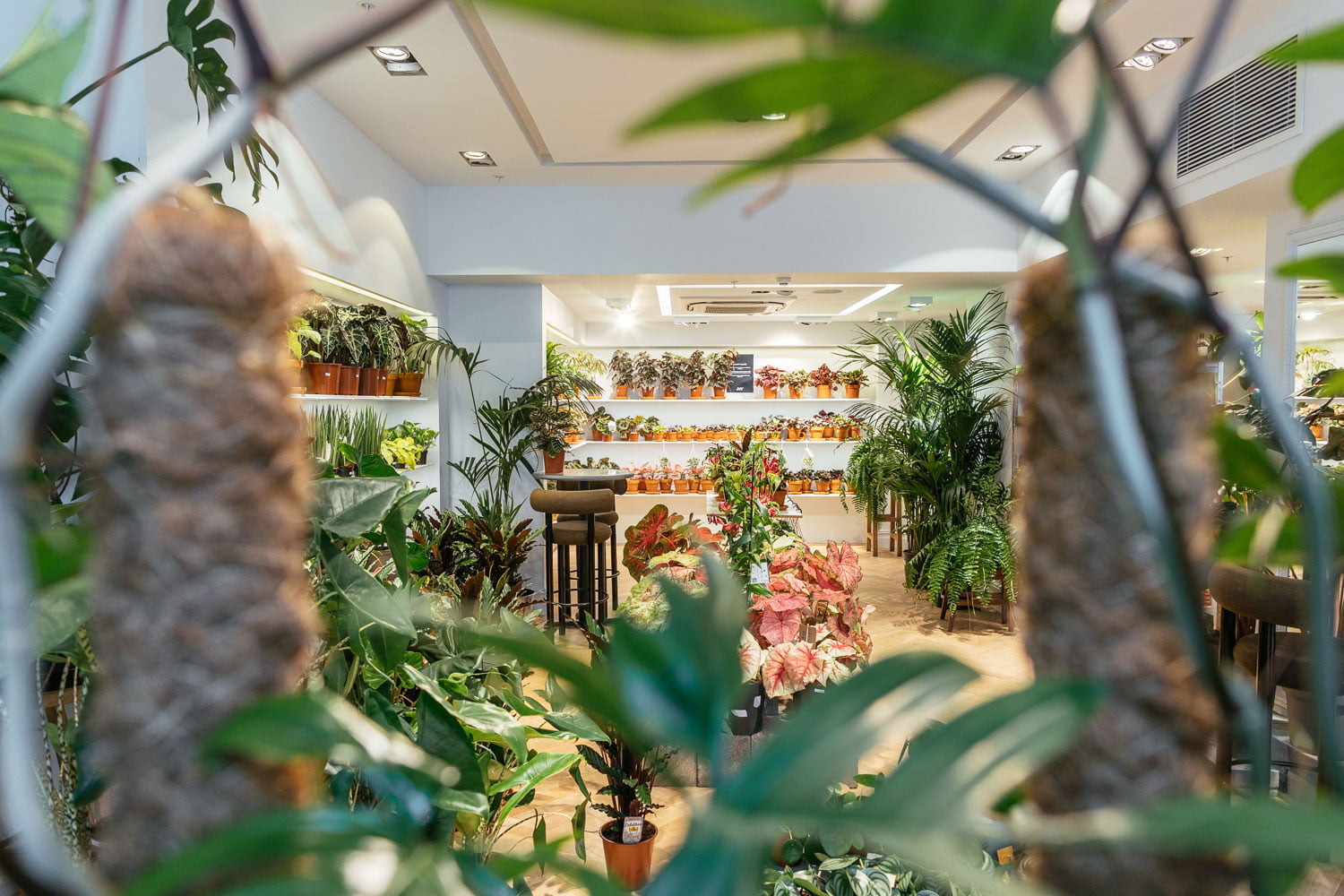 Because Stevie and chef Vincenzo serve up a relaxed, café-style menu here, put together with whatever's fresh and good that week. It's all sourced with care, keeping seasonality and sustainability in mind – some of the veg comes from Stevie's own garden, and the burrata's from Acton.
Of course, this is a top chef's definition of 'relaxed' and 'café-style', so the menu has recently included dishes like aubergine caponata, and sherry-cooked clams with guanciale and chickpeas… and next week could include something completely different.
That's the joy of it all.
NOTE: Joy is open daily, 10am-7pm, and doesn't take bookings – you can find out more HERE.
JOY | 94 Marylebone High Street, London W1U 4RG
---
Looking for outdoor dining ideas? Behold our list of (really good) places to eat outside in London.