Pastaio.
Technically, it means pasta-maker, but it's also a rough approximation of the sound you're going to make when you take your first mouthful here.
Because if you've had the cacio e pepe at Stevie Parle's Palatino, you'll understand the lustful excitement that surrounded his latest opening. Slap bang in the heart of Soho's Carnaby Street, his first properly central spot is a more laid-back affair than his other restaurants, with long communal terrazzo tables, low-slung, soft-focus lighting and a colourful, futurism-meets-street art mural across the back wall. Your typical trattoria it ain't.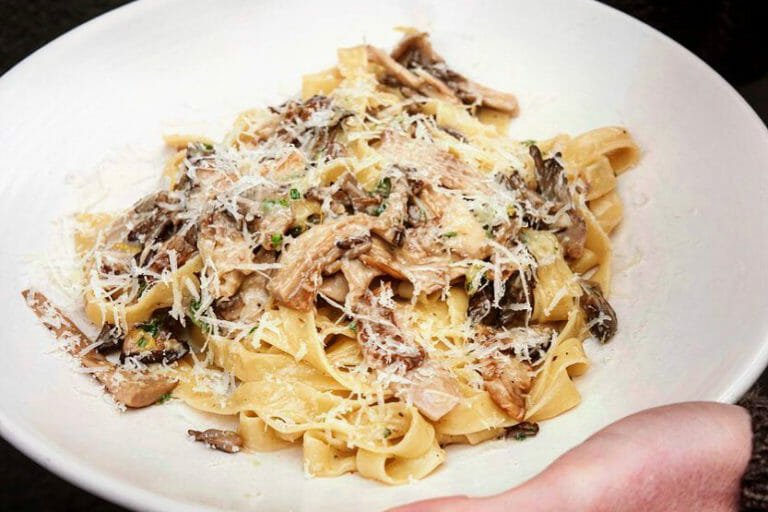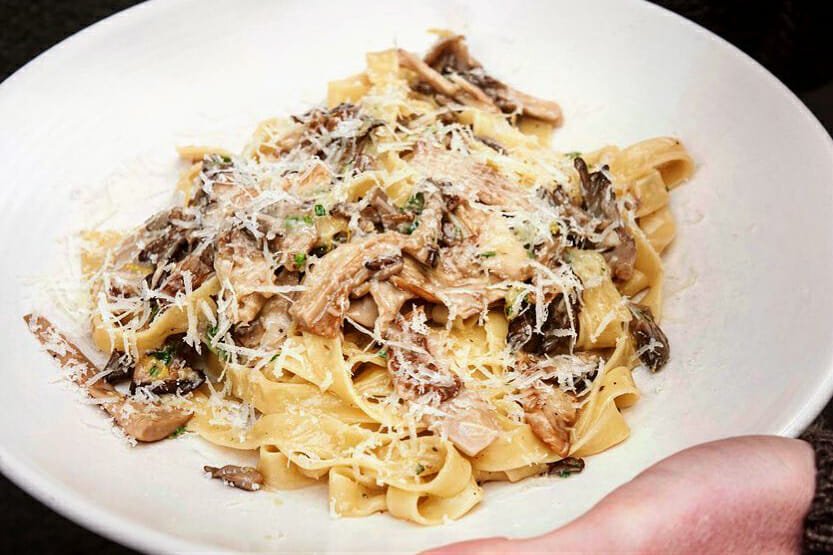 Before you get stuck in, there's the starters – fried mozzarella, 'Nduja and honey sandwiches; olive oil and chilli drizzled burrata; watermelon, yellow tomato and feta salad. Then, there's the pasta, hand-made daily with top-grade '00' flour, and served deliciously al dente. You'll find a pepped-up clam and chilli linguine; mozzarella ravioli slathered in a full-bodied Bolognese ragù; Sardinian malloreddus (shaped pasta) with a slow-cooked sausage sauce amongst the regular offerings, plus a weekly changing stuffed pasta. And if you're not too stuffed, you can top it off with a saffron and orange cannoli, or a heavenly tiramisù.
And to wash it all down? £4.50 prosecco slushies, of course.
There are definitely worse ways to get brain freeze.
NOTE: Pastaio is open daily from noon-late. You can find out more, and book, on their website HERE.
Pastaio | 19 Ganton Street, W1F 7BU
---
Loved this? Check out the best fresh pasta restaurants in London