Welcome to 3 Henrietta Street.
The address is relatively easy to figure out.
And with 3 restaurants and a coffee shop, it's basically a small neighbourhood unto itself, all packed into one elegant Covent Garden townhouse.
First up, there's the venue itself. Originally built in 1780, it's seen everyone from bakers, to lace-makers, drapers, surgeons, stockbrokers, and even nobility hang their hats within its handsome, stately walls. Now, each floor of the building has been renovated and restored so as to retain all of its original character, quirks, and features, while also providing a few modern amenities. You know, like extra kitchens. And making use of them are: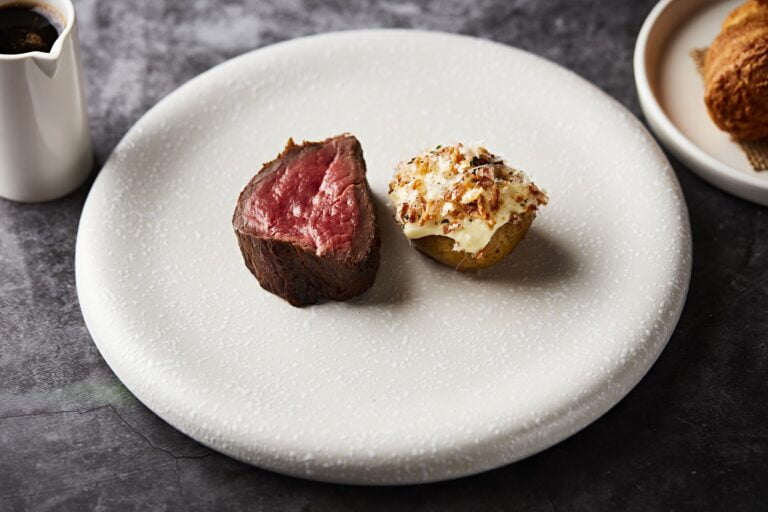 On the first floor, Pivot comes to us from chef Mark Greenaway, one of Scotland's brightest culinary talents (and he has the awards to prove it). It has both views over the piazza down below, and over the open kitchen that Mark is cooking in. He's creating a modern British menu that changes in its entirety each month, with wines and cocktails chosen and continuously adapted to reflect each new menu. You know, pivoting.
–
Lilly's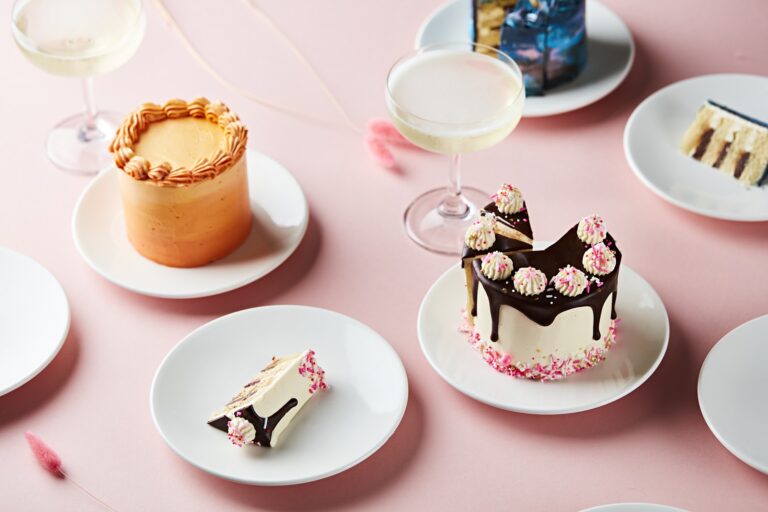 Sitting on the ground floor below, in the terracotta-hued conservatory space, you'll find Lilly's. It's headed up by pastry chef Kimberly Lin, who is fresh from having been Dominique Ansel's development chef and executive pastry chef at both The Corinthia and Claridges. She kind of knows what she's doing. The venue is named after 17th century astrologer William Lilly, and that's reflected in the decor, with elements, gems and signs of the zodiac dotted about. Expect an all-day menu of inventive cakes, pastries, brunches, and more.
–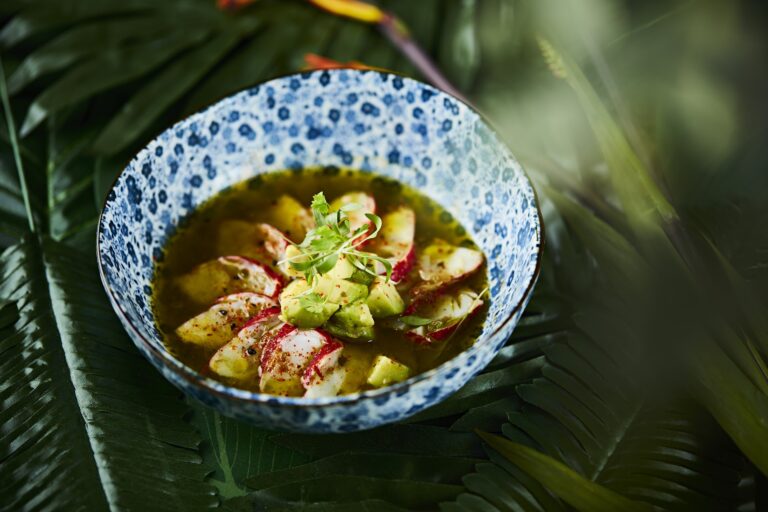 Chef Luis Pous already has branches of El Ta'Koy in New York & Miami. It's a fun Hawaiian-inspired restaurant, and here you'll find it in the basement, which they've transformed into a vibrant subterranean tiki den. The pan-Latin American menu will furnish you with everything from tacos, to poke bowls, to Pacific island-inspired cocktails.
Finally, rounding out this whole affair are caffeine traffickers The Gentlemen Baristas. This is their flagship coffeeshop, set across two rooms, and providing a lot more than just Java juice – you can also expect breakfast and lunch dishes, too.
Which is very gentlemanly, indeed.
NOTE: 3 Henrietta Street and all its venues are open now. You can find out more, and make a booking at their website right HERE.
3 Henrietta Street | 3 Henrietta Street, WC2E 8LU
---
Just down the street… you'll also find Ave Mario, Frenchie, The Oystermen, Cora Pearl, The Henrietta Hotel, and Flat Iron Covent Garden.